Bringing your kitchen along for the ride while traveling is one of the best things about RVing. Your RV kitchen helps you save money since you don't have to eat out every meal while on the road and it allows you to eat your favorite home-cooked meals no matter where you are.
With all that being said, there is no getting around the fact that using your RV kitchen is going to be slightly different than cooking in your kitchen at home. We've put together a list of must-have RV kitchen items that will make your life easier while cooking in your home away from home.
1. French Press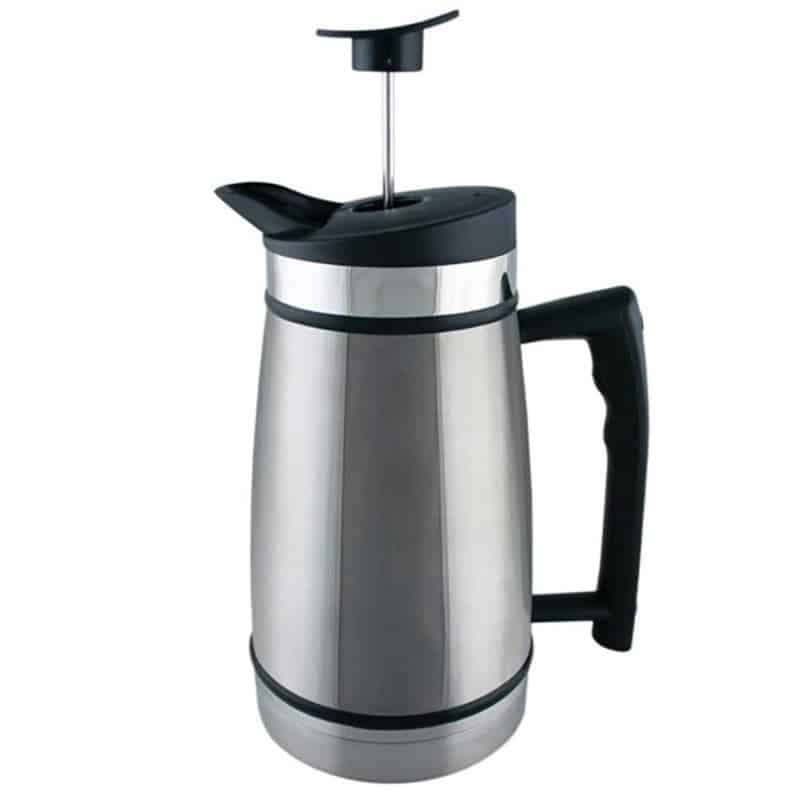 The best part of waking up in the great outdoors just might be your favorite coffee in your cup. The drip coffee maker you have at home takes up a lot of counter space, takes a lot of energy to run, and comes with a very fragile glass coffee pot. None of these things are compatible with the RV life.
A french press takes up little space, requires only propane to heat up water, and honestly makes better-tasting coffee. They're also extremely affordable and make enough coffee for several people. It's the smarter choice.
2. Spice Storage Rack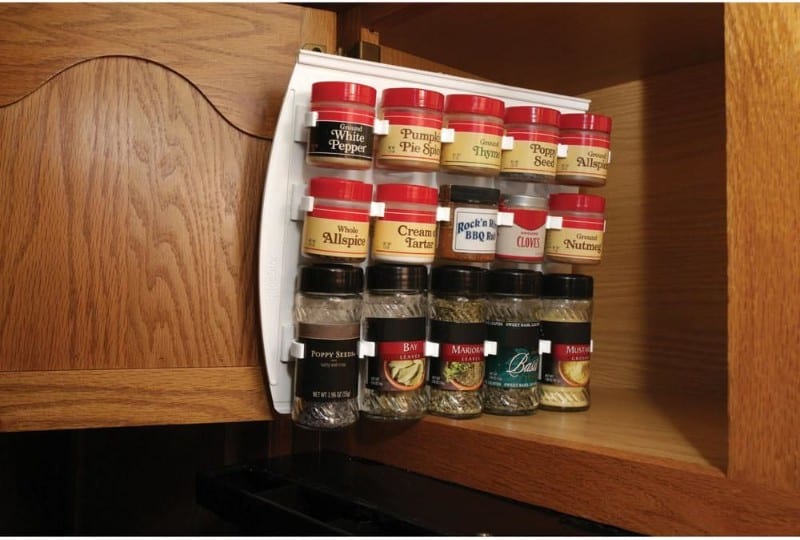 An organized kitchen makes cooking so much more enjoyable. When dealing with a small RV kitchen organization is a must in order to have room for everything. Having loose spices in your pantry or cabinet can make for a ton of wasted space and can lead to a huge mess on travel days.
Securing spices in a simple spice storage rack is a great way to keep spices where they belong and make room for other items in the pantry. Door clips or wall-mounted racks are both great options!
3. Collapsible Colander
A kitchen is not complete without a colander. Straining pasta, washing veggies, none of these things are possible without one.
Unfortunately, the colander in your kitchen cabinet at home takes up a lot of space. A collapsible one makes for a great addition to your tiny RV kitchen as it takes up little space and still gets the job done. It's easy to use and when you're done with it you fold it up and can hide it away easily in your cabinet.
4. Cast Iron Skillet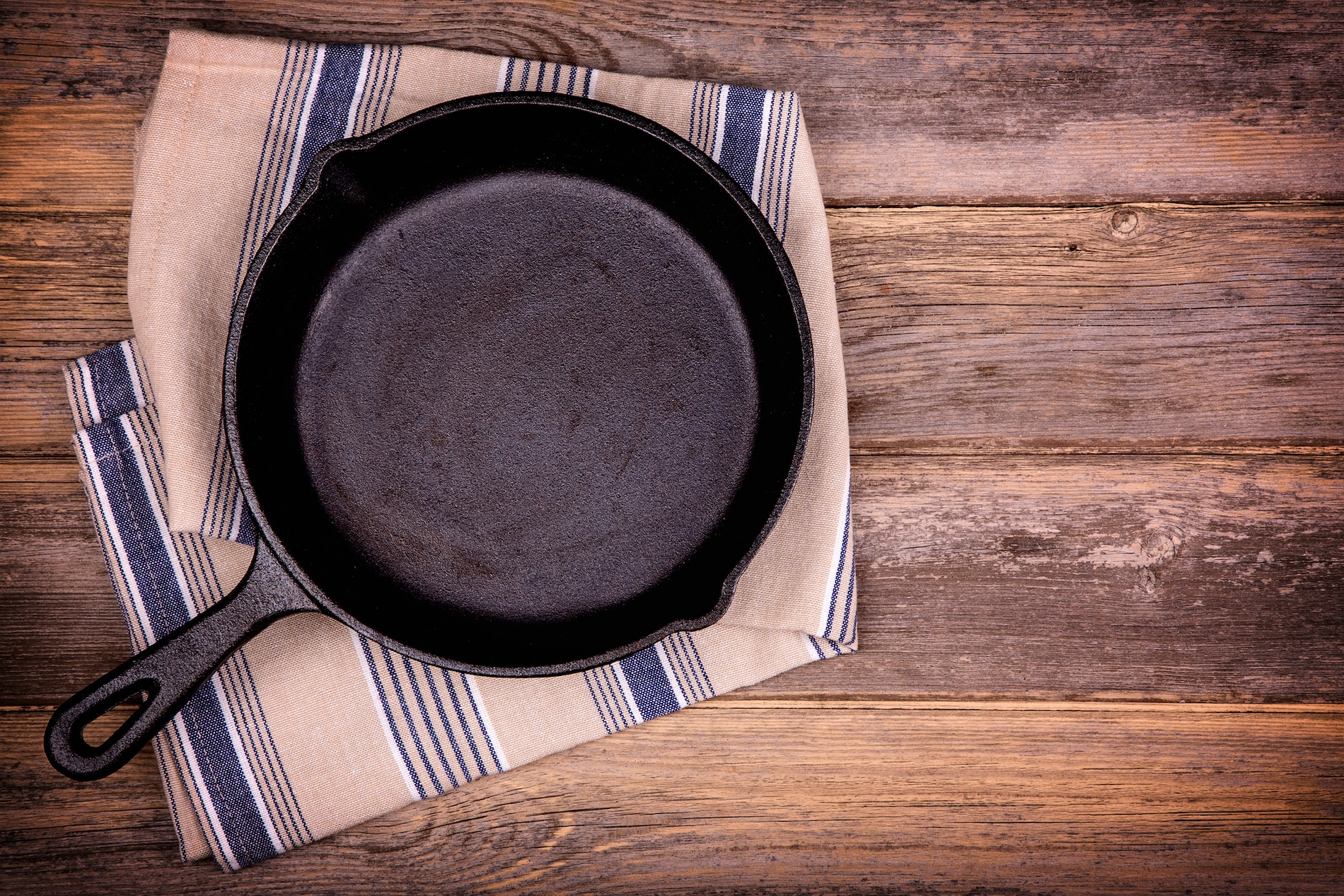 The cast-iron skillet has long been a campfire cooking staple. What makes it so great for RVing is it is versatile, durable, and easy to clean. A cast-iron skillet can take your one-pan meal from the stovetop to the oven without having to dirty another dish.
You can even use it to cook over an open campfire on nice nights. Once dinner is over and it's time to clean up, the cast iron skillet takes little effort to wipe down.
5. Baking Stone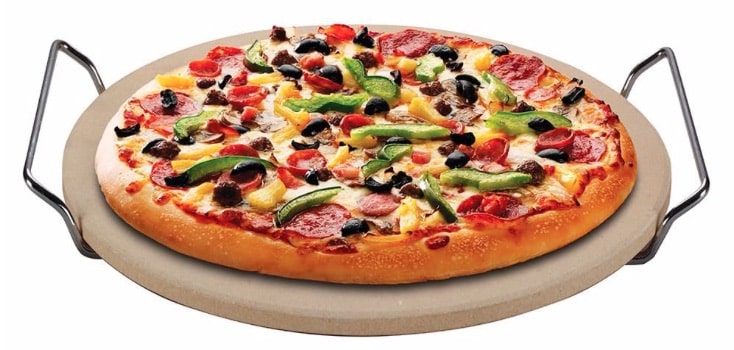 Baking in an RV oven can be very different from baking at home. The temperature can vary slightly from what the dial reads and the small space can be a challenge.
To better control the heat being put off by the propane burner at the bottom of the oven, use a baking or a pizza stone. The stone helps dissipate the heat coming off the burner meaning you are less likely to burn those sweet treats or home-cooked dinner.
6. Collapsible Dish Tub
Once you've prepared and eaten the meal put together in your RV kitchen, it's time to clean up. While RV dishwashers do exist, they aren't in every unit. In order to conserve water in your fresh tank and put less dirty water down your gray tank, use collapsible dish tubs for doing dishes.
Fill one tub with a little bit of soapy warm water for washing and fill the other with a little clean water for rinsing. Use biodegradable soap so once the dishes are done, you can simply dispose of the used water outside. Many campgrounds even have a designated area for sink water.
7. Dish Drying Rack
Once the dishes are clean, you'll need a place to dry everything. It's no secret there is limited counter space in an RV kitchen so using a drying rack makes things easier without taking up a ton of space. There are a number of options that fold up nicely for easy storage once the dishes are dry.
Cooking in your RV kitchen can be such a fun experience. Enjoying your favorite delicious meals is one of the best parts about RVing. Do you already cook in a tiny kitchen? Comment below with some of your favorite RV kitchen items.
---
What items would you add to this list? Leave a comment below!
Popular RV Rentals!
Search for RV rentals in your area, just type in the location want to rent in.
What Makes Roamly Different?
Get the best coverage for less, no matter where you and your RV go.
Get smarter insurance you can't find everywhere, like policies that let you rent your RV without losing coverage.
Rest easy knowing your coverage is backed by fellow RV experts.
Learn More about making money renting your RV
What people are saying:
Roamly is 33% less than our previous RV policy with State Farm, with no risk of being dropped for renting it out. Most people I talked to reported similar savings. Plus, I got a multiple-vehicle discount rate for my car insurance :)
Lauren S.