There are a lot of different reasons to love RVing.
For a lot of people, the main draw is connecting with nature. Not everyone is looking for a huge Class A Motorhome with marble floors and granite countertops.
If living a little more simply sounds appealing, a small towable camper could be for you. Here are some reasons they are a great option.
Lower Costs of Ownership
A smaller towable equals lower costs in just about every aspect of RVing.
The purchase price is going to be the lowest for this style of RV compared to just about every other class. This means a lower down payment and less paid in interest over the life of your loan.
Ongoing ancillary costs are lower as well: insurance, fuel (since you're pulling less weight), propane (since you're heating a smaller area).
Even campground fees can be cheaper—you can reserve the smallest spaces with lesser electric service.
You Don't Need a Huge Pickup to Tow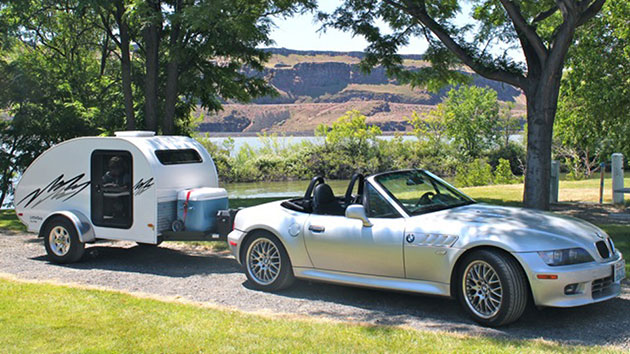 An often-overlooked cost of buying a towable is the cost of the vehicle doing the towing.
For larger trailers and fifth wheels, you'll need a half-ton pickup or larger. Maybe even a dually for the largest options.
Smaller campers can be towed by SUVs and even some minivans. Super small campers like a teardrop can be pulled by just about any car. Take a look at our towing guide to figure out how much towing power you need.
Smaller Means Easier to Handle
Speaking of towing, smaller campers are easier to handle.
The tighter turning radius is helpful in cities or navigating around gas stations.
Smaller towable campers are also much easier to park, which means a quick and easy setup process when you get to the campsite.
They're More Convenient to Store
While your driveway may not fit a 30 foot-plus motorhome, these small towable travel trailers will often fit in a standard driveway—assuming your homeowner's association is okay with it.
Even if you need to find off-site storage or build a pad and structure on your own property, the smaller size will make it cheaper than other RV classes.
Plus, when your RV is stored nearby, you're much more likely to use it on a regular basis.
It's Easier to Load Up and Get Out on the Road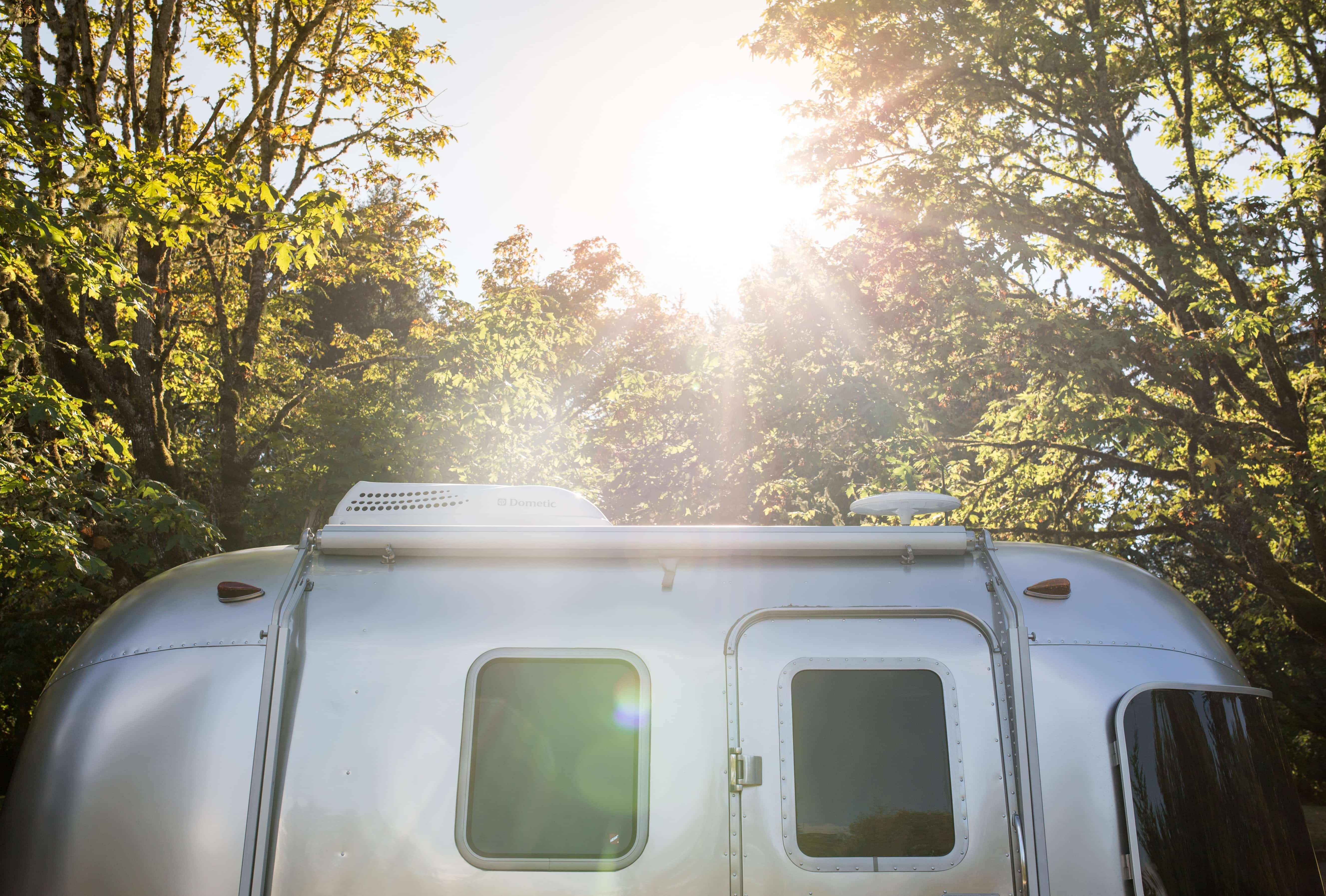 The lack of storage space really works to your advantage here.
When there's only room for the absolute necessities on your camping trip, you'll find that packing-out a smaller RV is much easier than accounting for every potential need in a larger space.
After a couple trips, you'll be an expert at identifying the few things you need to bring along, stocking up the kitchen, and hitting the road.
You Can Go Further Off the Beaten Path
Just try taking a 50-foot diesel pusher off-road—you won't get far.
Some small towable campers come fitted out to get off the trail and into the wilderness. This usually means they're lifted a little higher off the ground and have more rugged tires to account for the terrain.
Pair one of these campers with a worthy SUV and you'll be able to explore (and camp on) landscapes that few RVs ever get to see.
Encourages You to Spend More Time Outside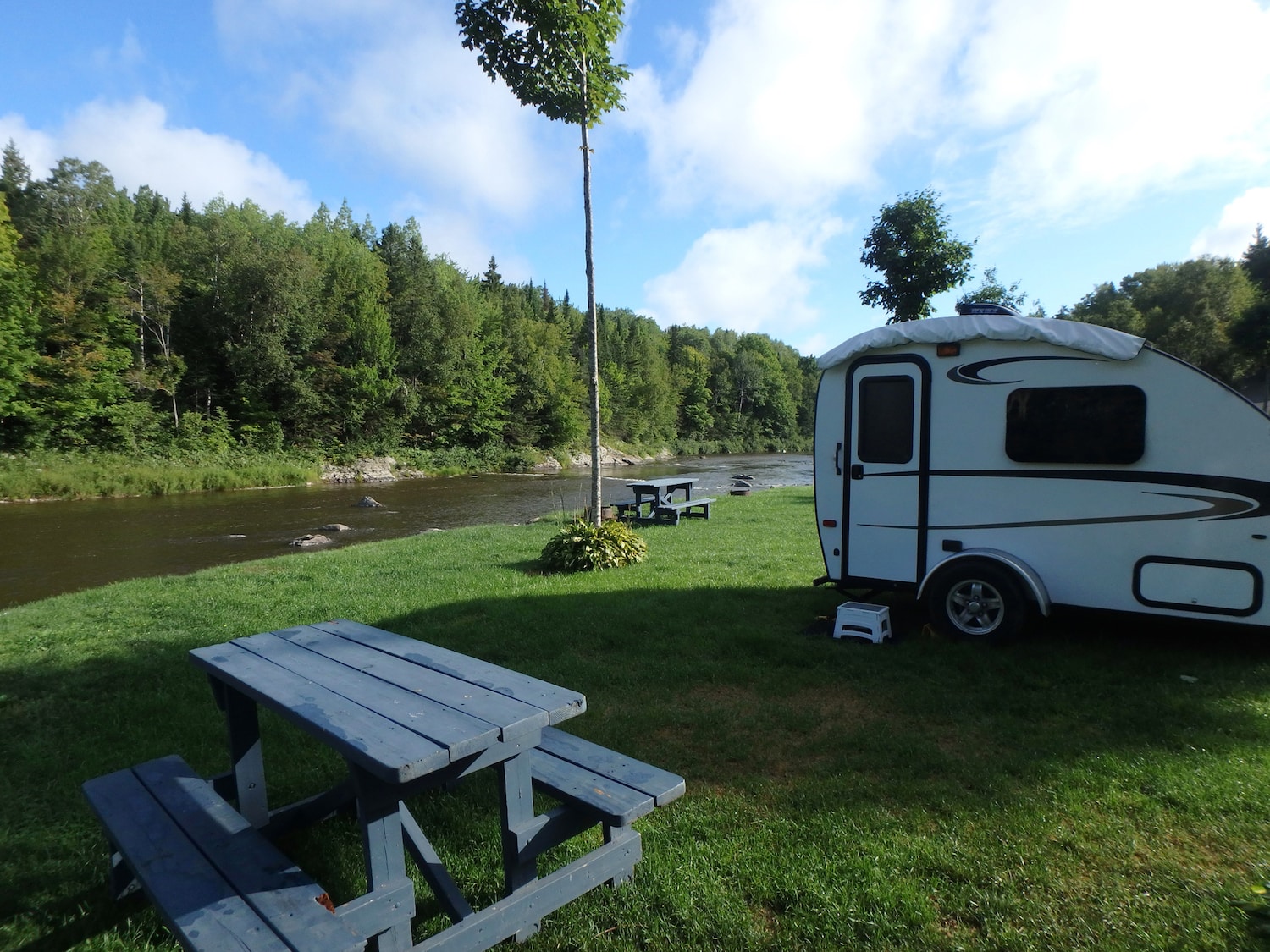 Finally, the goal of camping—a smaller RV just forces you to spend more time outside.
You'll lean on a campfire and outdoor dining and opt to explore the woods instead of binging TV.
This is especially true when you bring more people along and the camper is a little more crowded.
Take advantage of the RV's amenities—a dry, warm, comfortable place to sleep; a bathroom; a plan B in case of inclement weather; and spend every other minute outside connecting with nature and the people you've chosen to bring along.
---
There are a lot of advantages to every style and class of RV. Small towable campers are perfect for actually getting out into nature and for those quick weekend trips. Find your perfect camper today!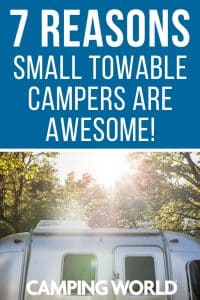 Popular RV Rentals!
Search for RV rentals in your area, just type in the location want to rent in.
What Makes Roamly Different?
Get the best coverage for less, no matter where you and your RV go.
Get smarter insurance you can't find everywhere, like policies that let you rent your RV without losing coverage.
Rest easy knowing your coverage is backed by fellow RV experts.
Learn More about making money renting your RV
What people are saying:
Roamly is 33% less than our previous RV policy with State Farm, with no risk of being dropped for renting it out. Most people I talked to reported similar savings. Plus, I got a multiple-vehicle discount rate for my car insurance :)
Lauren S.