Walking into an RV dealership can be intimidating. There are literally hundreds of makes and models. Every detail seems to matter: kitchen layout, bathroom details, front living vs. rear living, and then there's the age-old debate of new vs. used.
If you're leaning towards buying a pre-owned RV, you're in good company. So did I. Here are some major reasons my family decided to buy a pre-owned RV.  And some tips on how to get the most bang for your buck.
You Can Save a Significant Amount of Money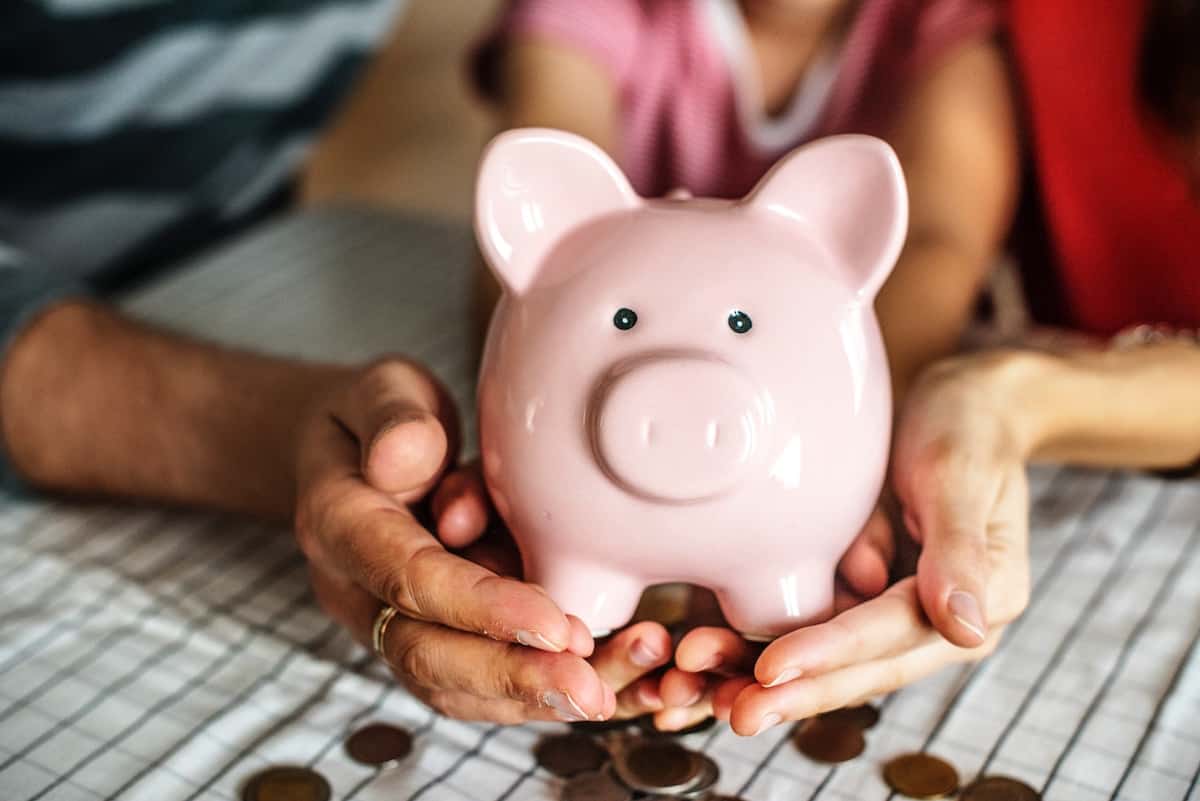 This is the most obvious reason to buy used.
A lot of people save up the money to buy a used RV outright and never have a payment. Others just don't like the idea of financing such a large amount of money and opt for something slightly older to make their payment low. I fall into the latter category.
With my family's first RV purchase, we were completely new to RVing. We didn't want to spend a lot of money only to find out we didn't like it. We decided to buy used because if we changed our mind about the rig, we would not be in a large amount of debt.
We also decided to buy something with a price tag so low we could pay the RV off within a few years on a mildly-aggressive plan. The idea of paying the debt off quickly was appealing to us.
Of course, there are other things to consider when thinking about an RV purchase and saving money.
RVs depreciate. Just like cars, it's an unavoidable fact. Buying a used RV helps combat this issue. Our first RV was 10 years old and we got it for $15,000. When we sold it the next year, it was worth the exact same amount and we were able to trade it in for more than we owed. 
You Can Renovate, Restore, and Rebuild to Your Liking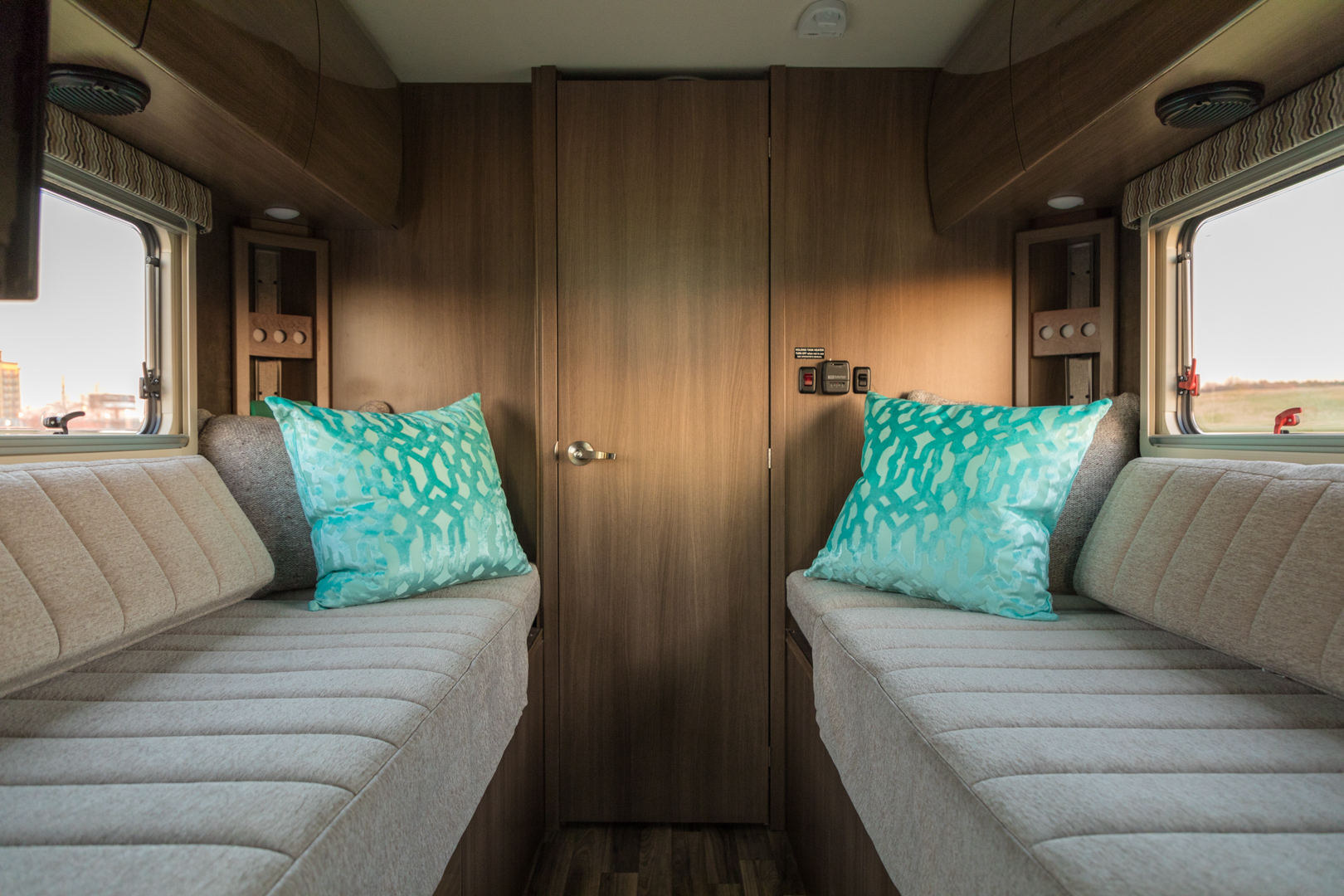 If you've spent any time on Instagram looking at other people's RV adventures, you know that renovating campers is a very popular and fun activity among the RVing community.
While a used rig may not initially look attractive, there are lots of ways to transform the space into a true "home away from home."
Here are some reasons for transforming your camper is a great advantage to buying used:
It's a Family Friendly Activity
The kids will love to help pick out paint colors, put together the new floor, and transform the closet into a bunkhouse.
Imagine how much more fun you'll have at the campground with your spouse, partner, or family knowing you worked on your RV together.
You Make It How You Want It
No camper is ever perfect. There's always one little thing you'd tweak, one color you'd switch out. This is a process that usually happens over time, and it's one of the best things about owning a used RV, because you don't have to worry too much about how making changes will impact the price. If you choose to buy used and renovate, you can build it exactly how you want.
You can completely gut it and make a new floor plan like my friend did with her Airstream Arogsy. You can also take a simpler approach by just adding some color with pillows, a rug, and new curtains. It's all up to you.
When we bought our 5th wheel, we changed up the entire galley. We replaced the carpet with a dark brown laminate, painted the walls and cabinets, and even built a loft for our daughter. We loved our little space.
Your Camper will be Truly Unique
It's not a secret that RVs are mass produced. If you want something that is "just you," buying pre-owned and renovating is definitely the way to go.
When you renovate, you're making something truly unique to your personality or family's style. And it's always fun to show off your hard work at the campground and online.
If you're interested in learning more about how to renovate your used RV, get my free book 101 RV Renovation Ideas to Go From Camper to Glamper.
Insurance is Cheaper
If you're considering buying a pre-owned RV, chances are keeping costs low is a priority. Lucky for you, getting insurance on an older RV can be a significant way to save on your monthly RV costs.
Typically, a Class A motorhome is the most expensive RV to insure. Afterall, it's usually rather large and has a powerful engine in it. You can expect to pay around $1000-1500/year depending on the year and features. Travel trailers and 5th wheel incur the lowest RV insurance costs, which can go as low as only $500/year.
Personally, we have a full-timers package for our 2007 Class C. This is a very comprehensive plan that covers the RV and the tow vehicle (when towed) 365 days a year. We pay only $800/year.
You Can Get Quality
and
a Good Price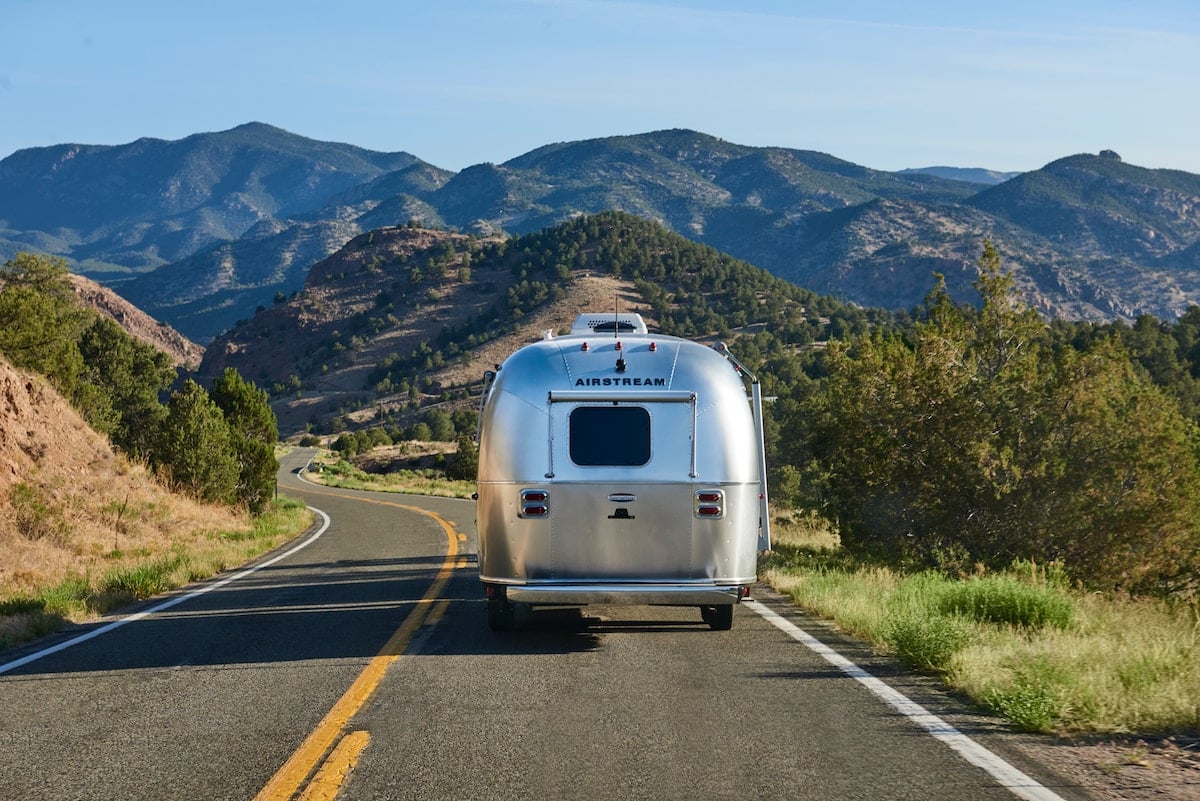 The truth is the best RVs are the most expensive, but that doesn't mean you should go in search of the highest price tag. There is a way to get quality and a deal when you buy an RV. 
I honestly believe buying an older luxury RV is the best deal you could ever get. 
I know a lot of RVers that have bought a 10 to 20-year-old very high-end RV and could not be happier. The rig is still in great shape as well as their bank balance. These older luxury models are often roomy, too. This means you aren't sacrificing space to save a few bucks either.
Some examples of luxury manufacturers that are built to last
Prevost

Tiffin

Wanderlodge

Newmar

Foretravel
If you're thinking of buying a used RV, I hope this article helped you in your decision. See you on the road.
---
What kind of used RV are you thinking of buying? Leave a comment below. 
Popular RV Rentals!
Search for RV rentals in your area, just type in the location want to rent in.
What Makes Roamly Different?
Get the best coverage for less, no matter where you and your RV go.
Get smarter insurance you can't find everywhere, like policies that let you rent your RV without losing coverage.
Rest easy knowing your coverage is backed by fellow RV experts.
Learn More about making money renting your RV
What people are saying:
Roamly is 33% less than our previous RV policy with State Farm, with no risk of being dropped for renting it out. Most people I talked to reported similar savings. Plus, I got a multiple-vehicle discount rate for my car insurance :)
Lauren S.