Stargazing and camping go hand in hand, but can you believe only ten percent of Americans have seen a truly dark sky? It's time to correct that by enjoying an evening under the stars at these Dark Sky locations where you can revel in the beauty of the universe from just outside your RV.
What is a Dark Sky Designation?
The International Dark Sky Association conservation program promotes stewardship of the night sky. It designates areas that commit to reducing light pollution following a very rigorous application process into different categories such as communities, parks, reserves, and sanctuaries.
Big Bend National Park and Big Bend Ranch State Park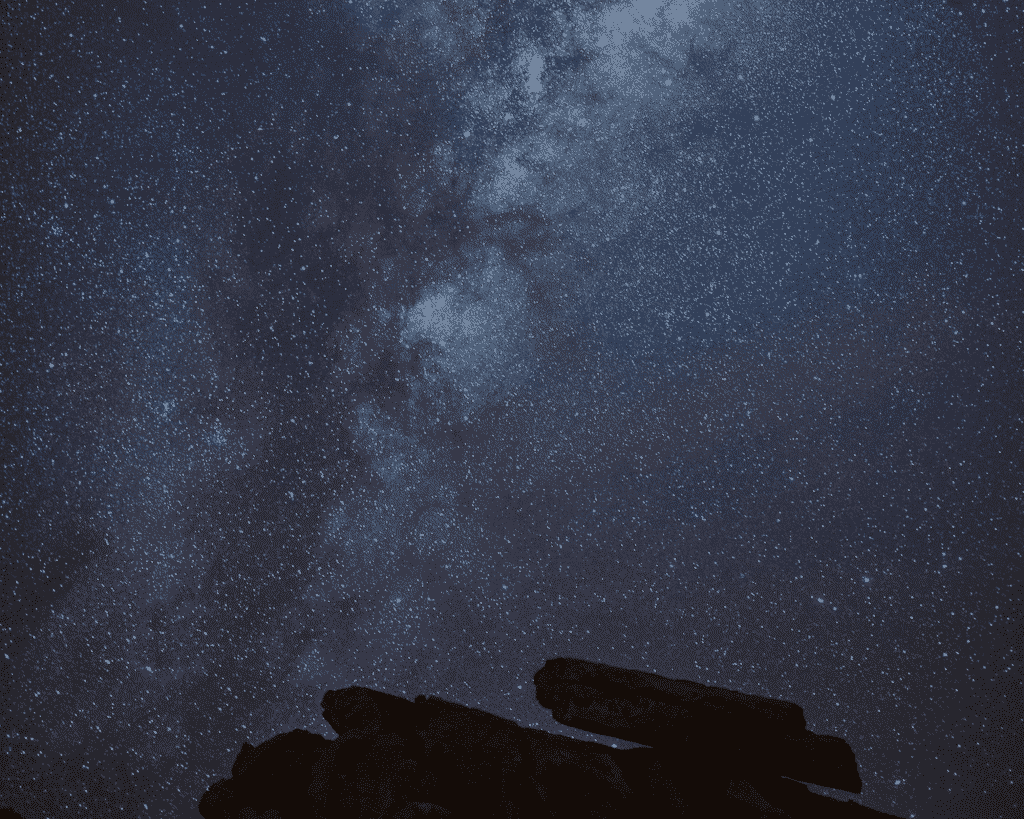 One of the largest swaths of dark sky in the US is the combined area of Big Bend National Park and Big Bend Ranch State Park. The parks are named for the "Big Bend" of the Rio Grande River, which marks the boundary between Mexico and the state of Texas. This area is known for its remote location and a feeling of being in the wilderness. It is their distance from major urban centers that truly make the skies among the darkest in North America.
Located right outside the parks' boundaries, Maverick Ranch RV Resort in Lajitas, Texas is the perfect place to enjoy full hook-up camping visiting the area. The campground recognizes dark sky policies and as a result, guests can view the Milky Way from their picnic table!
Cosmic Campground, New Mexico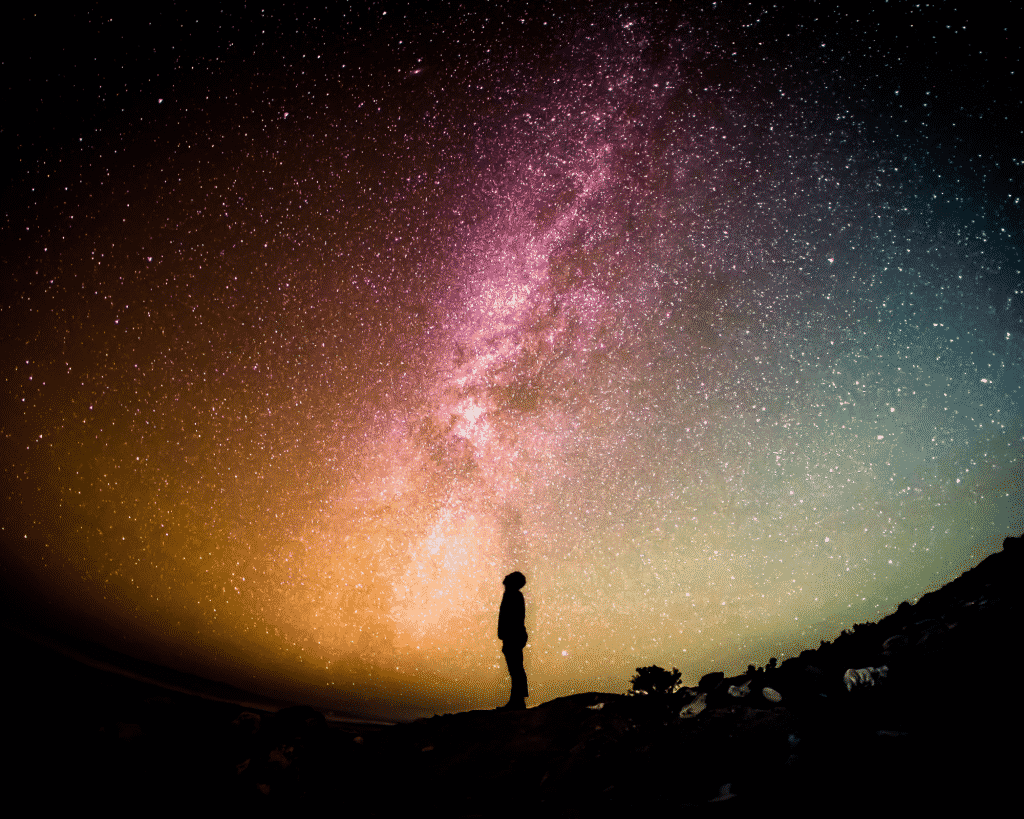 One of only ten International Dark Sky Sanctuaries in the world, Cosmic Campground is a truly special place. This remote 3.5-acre portion of the Gila National Forest in western New Mexico. You'll need to be fully self-contained for this primitive campground.
The only amenities are a pit toilet and four concrete telescope/observation pads, but the views from your site will more than makeup for it.
Bryce Canyon National Park, Utah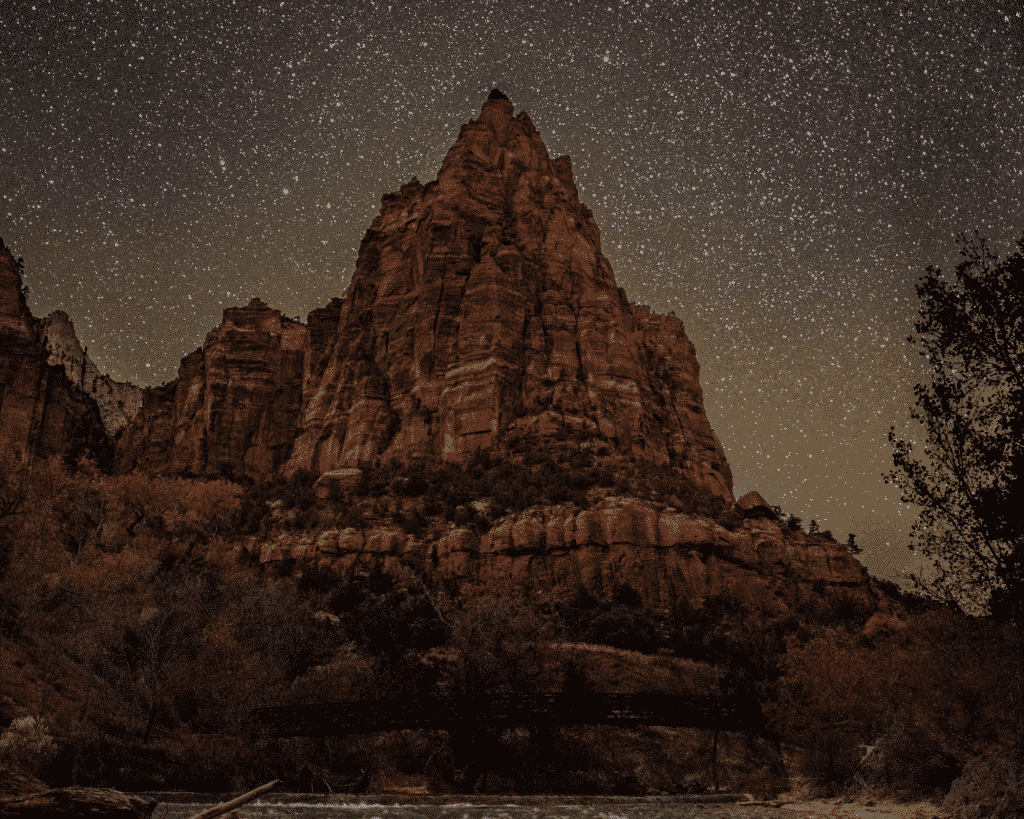 Utah should be nicknamed the Dark Sky State for its nine Dark Sky Parks. Bryce Canyon is the ultimate place to enjoy the splendor of the night sky while learning more about the stars and planets you'll see. They even have an educational and entertaining Astronomy Rangers program.
In addition to the regular program events throughout the year, they also hold an annual Astronomy Festival each summer. Although they have two campgrounds, it is a popular park so be sure to plan ahead for this one of a kind experience.
Anza-Borrego, California
The southern California Desert is host to the Borrego Springs International Dark Sky Community. The nearby town is committed to preserving the night sky and reducing light pollution.
The Springs at Borrego RV Park has their own Astronomy Park offering guests the opportunity to view the night sky with their own telescopes or to take part in one of our special scheduled star parties. Spend your days poolside and your evenings under the stars for an unforgettable experience.
Headlands International Dark Sky Park, Michigan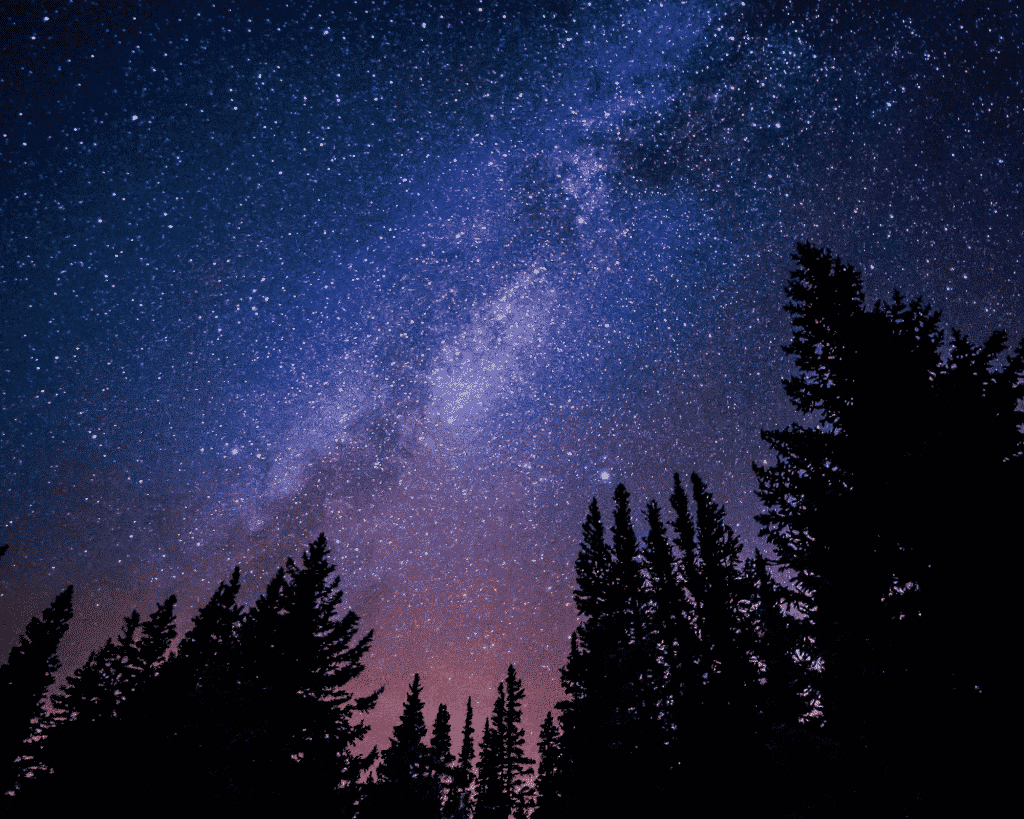 One of six dark sky areas in the state of Michigan, Headlands International Dark Sky Park is the cream of the crop. Spend lazy summer days on the Lake Michigan shoreline in this 600-acre, wooded preserve near Mackinaw City. Join the stargazers and amateur astronomers that flock to catch a glimpse of a night sky free of light pollution. You may even get lucky and see the park's most elusive nighttime sight, the Northern Lights.
There is no camping allowed at the park, but the Mackinaw KOA is only five miles down the road. This full-service campground is adjacent to the North Western State Trail leading into Mackinaw City, where you can explore Colonial Michilimackinac and Old Mackinac Point Lighthouse.
Cherry Springs State Park, Pennsylvania
Another potential location to view the Aurora Borealis is Cherry Springs State Park in North Central Pennsylvania. Named for its large stands of black cherry trees, the 82-acre state park is known as one of the best locations for astronomical viewing on the eastern seaboard. The park can attribute its dark night skies to its location on the Allegheny Plateau set amidst thousands of acres of the Susquehannock State Forest.
If your RV is too large for the 26 small, primitive sites at the state park, or you just want full hook-ups, stay at Alleghany River Campground. From tubing on the river to mini gold, this campground has activities for the entire family to enjoy.
Kissimmee Prairie Preserve State Park, Florida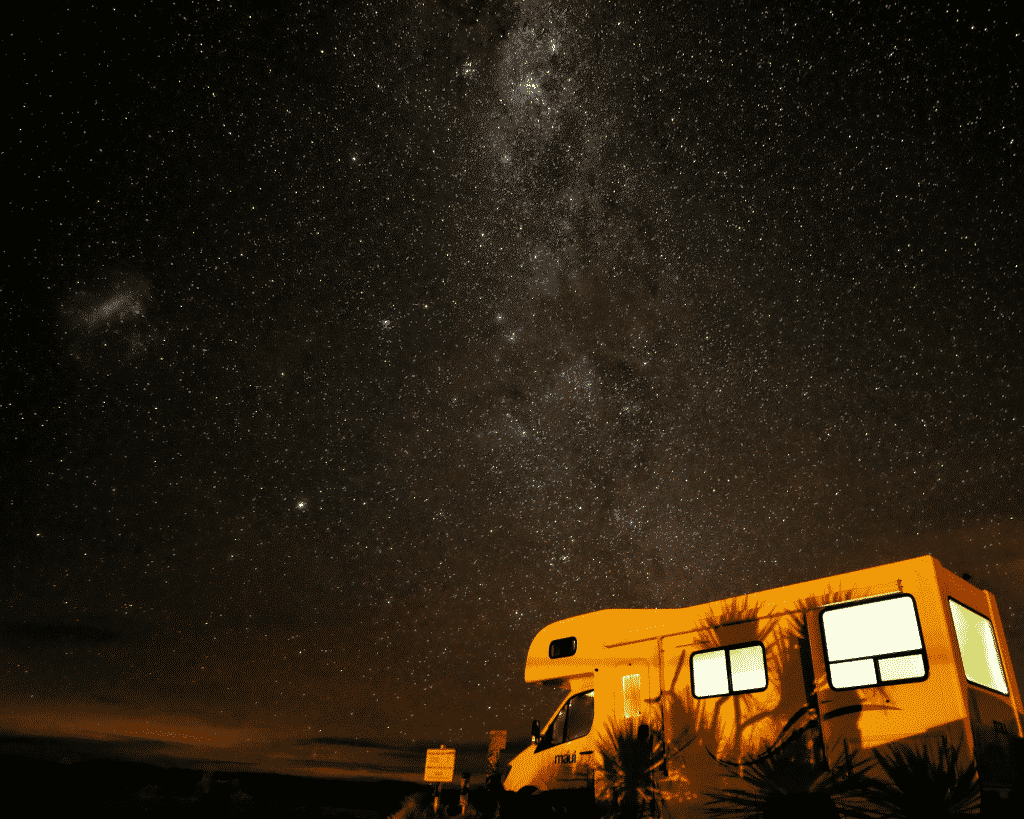 The east coast isn't normally noted for its dark skies, but there is one exception. About 100 miles south of Orlando, Kissimmee Prairie Preserve is Florida's prime destination for stargazing. In fact, it is the first Florida state park to build paved astronomy pads dedicated to observing stars, planets, and other celestial bodies. You can book a pad there and get detailed stargazing advice on no less than nine separate observing locations.
For only $16 a night, campers get power, water, and a chance to spot the milky way without using a telescope. The campground also offers a bathhouse and equestrian sites. During the day, visitors can take an elevated buggy tour guided tour of the largest remaining stretch of wild prairie in Florida.
---
Looking for another place to see amazing skies? See where the remaining dark sky places are located on this interactive map.
Popular RV Rentals!
Search for RV rentals in your area, just replace Texas with city or state you want to rent in.
What Makes Roamly Different?
Get the best coverage for less, no matter where you and your RV go.
Get smarter insurance you can't find everywhere, like policies that let you rent your RV without losing coverage.
Rest easy knowing your coverage is backed by fellow RV experts.
Learn More about making money renting your RV
What people are saying:
Roamly is 33% less than our previous RV policy with State Farm, with no risk of being dropped for renting it out. Most people I talked to reported similar savings. Plus, I got a multiple-vehicle discount rate for my car insurance :)
Lauren S.