Camping is a great activity that you can enjoy for a couple of days or for weeks or even months on end. While I know several people who spend long periods of time in their RV camping at various campgrounds around the country, I also know plenty of others who only camp on the weekend.
These weekend warriors need gear just like the camper who spend large periods of time hanging out at campgrounds. If you have someone in your life who loves to spend their Saturdays and Sundays camping, then this is the list for you.
Perma Chill 50 Quart Cooler
Made in the USA! This 12.5 gallon cooler is rated for 7 days of ice retention, making it perfect for backwoods camping and long fishing trips. The Perma Chill's freezer-grade gasket, lockable lid, and tie-down slots make it easy and safe to haul to your campsite's location.
The cooler features an integrated bottle opener, inch ruler for measuring your catch of the day, and comes in five colors.
ThermaCELL Radius Zone Mosquito Repellant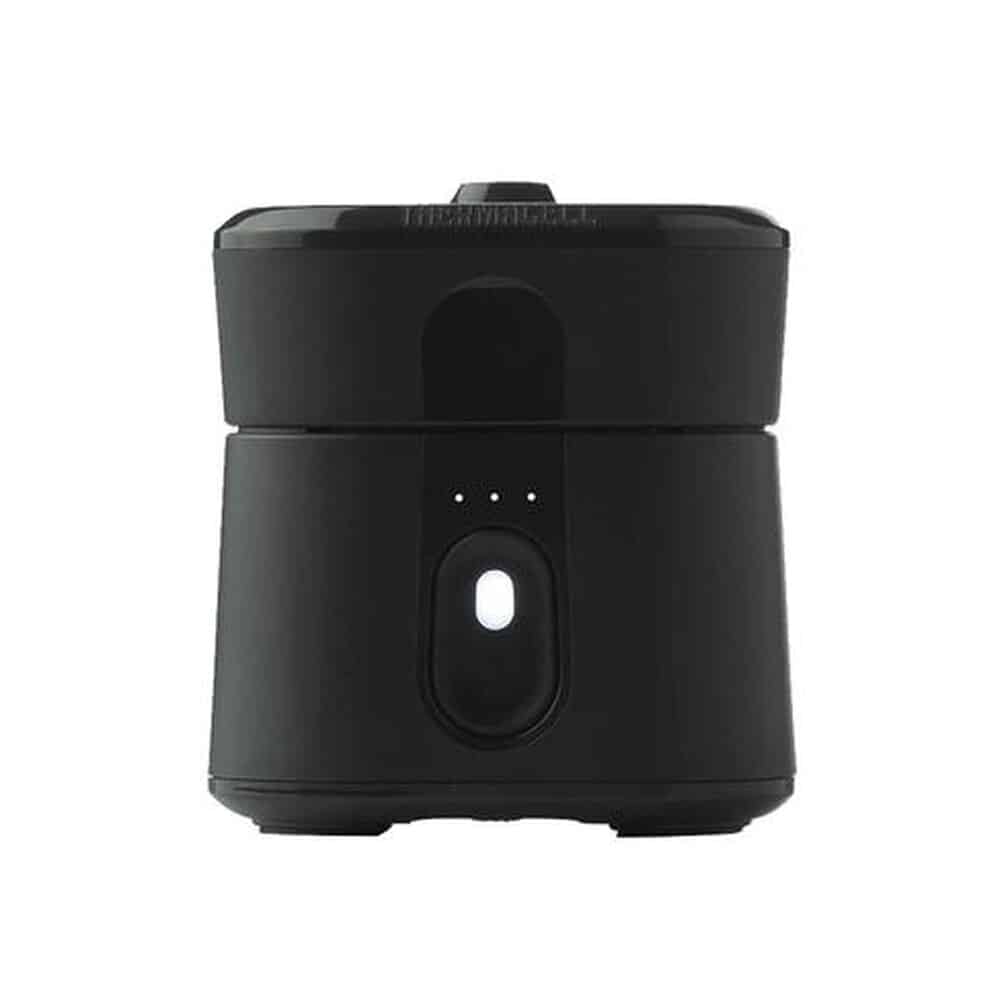 Protect your entire campsite from mosquitoes with this awesome device. This TheraCELL is a must-have for campers, particularly those with sensitive skin or small children. This DEET-free, scent-free device provides 110 square feet of protection from mosquitoes (without having to apply yucky chemicals!).
Its rechargeable lithium-ion battery lasts up to six hours and has the added bonus of being usable while charging. This ThermaCELL comes with an automatic timer-mode for better performance. A single refill lasts about 40 hours and is sold separately. It comes with a USB battery charger and a 12-hour refill. No assembly required.
Sea To Summit Double Mosquito Pyramid Net Shelter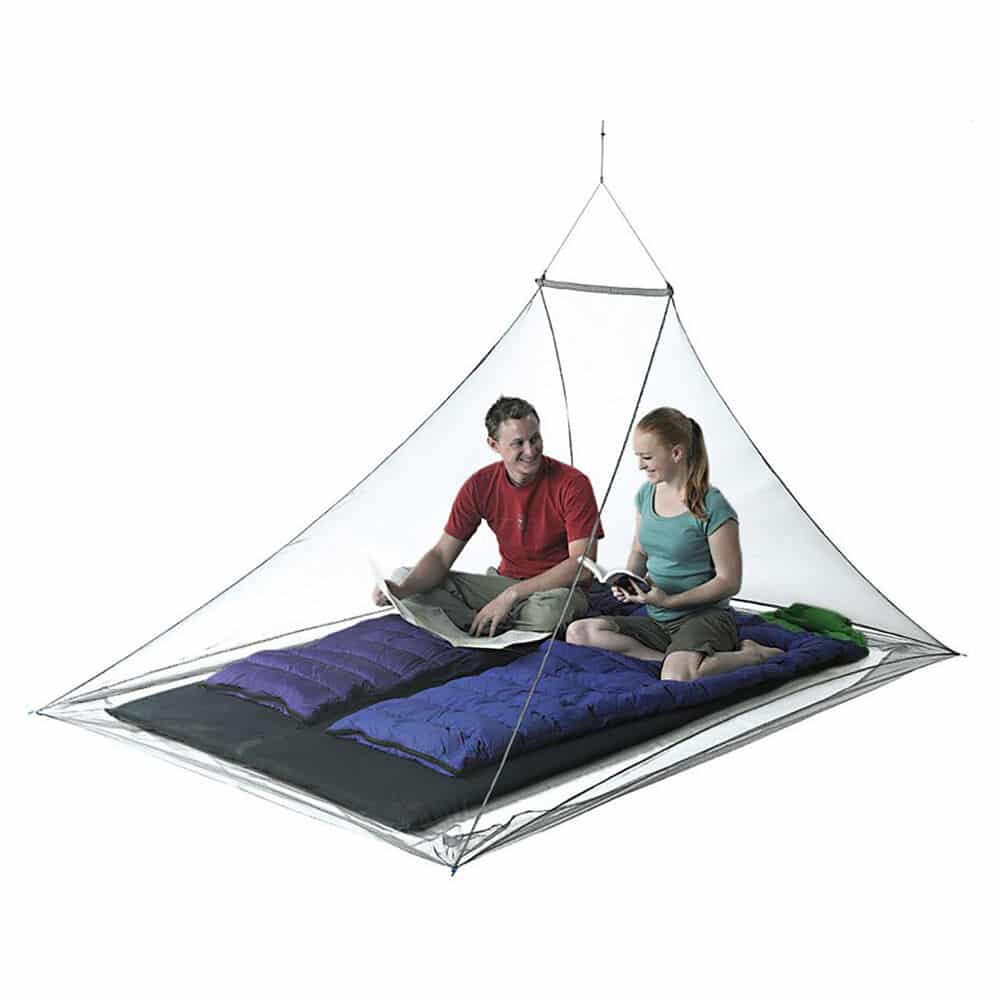 This mosquito net is the perfect gift for bug-free lounging, reading, napping, and stargazing. The pyramid shape provides a good amount of space for activities and play, and its durable black polyester mesh will not tear easily. The shelter features color-coded corners for easy-setup and packs down to 6" for storage and travel. Simply fold under your sleeping mat and enjoy it.
Smoke Hollow Stainless Steel Tabletop Grill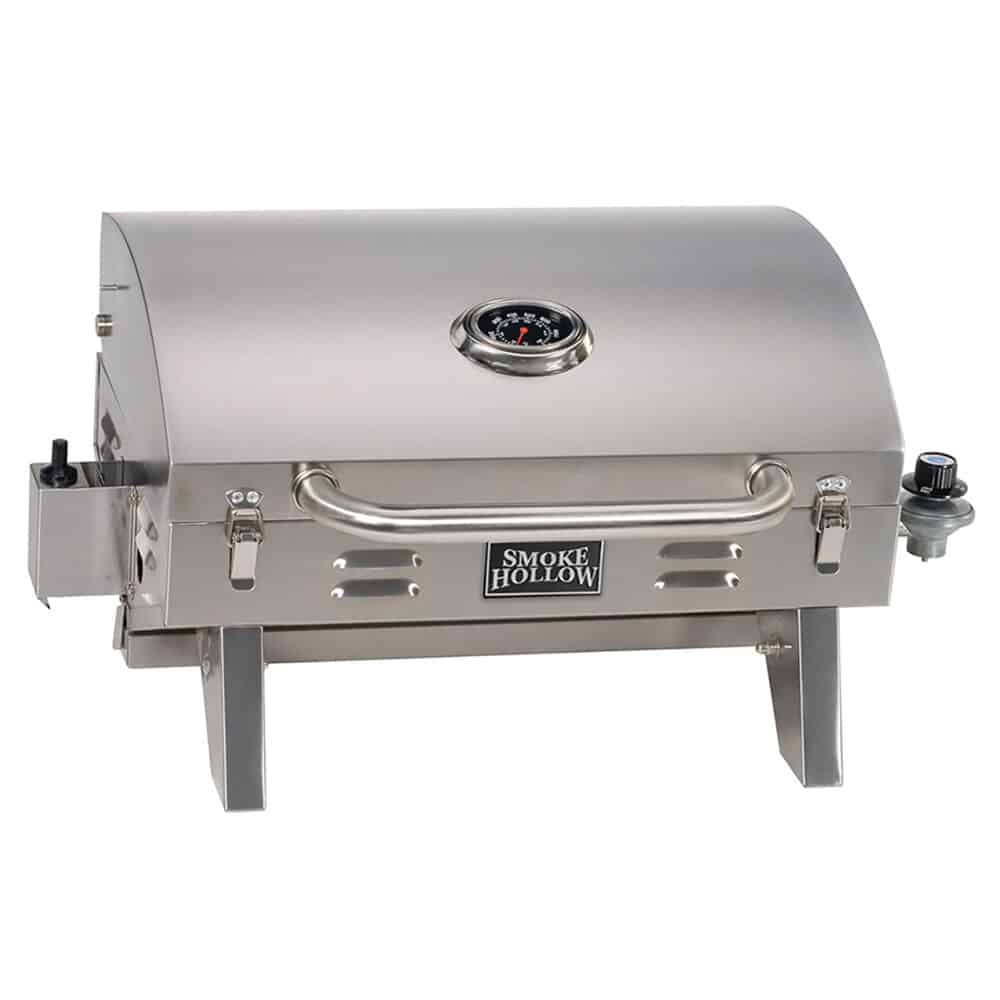 This stainless steel grill is sure to be your new favorite outdoor cooking device. 12,000 BTUs of cooking power combine to grill some of the most delicious meals you've ever had. Its chrome-plated warming rack will keep food warm and ready to serve throughout the day.
The grill features a double-layer stainless steel lid with built-in temperature gauge, durable stainless steel firebox, stainless steel wire grates, a lockable lid, and built-in handle for easy hauling. It's perfect for camping, tailgating, and neighborhood BBQs!
RV Camping in State Parks, 6th Edition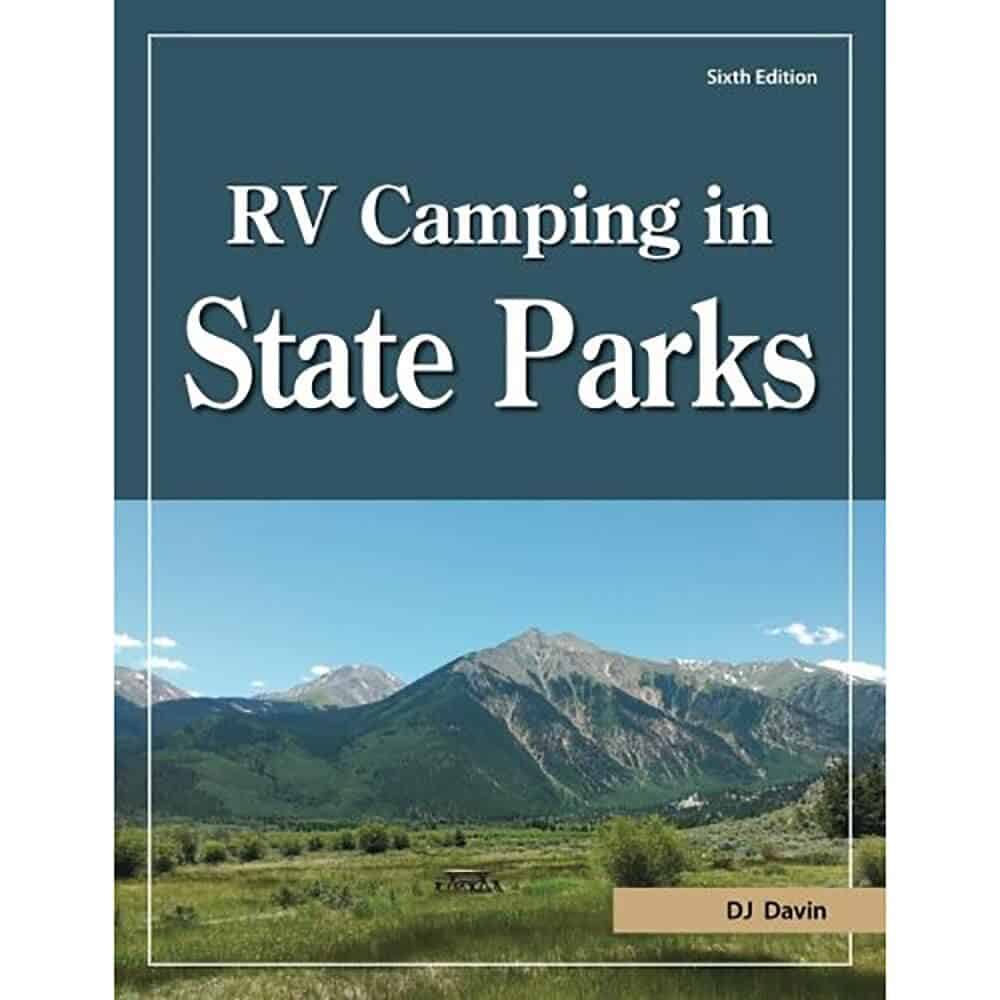 You never know when -or where- your cell phone or GPS signal will disappear. This book is your backup plan. This definitive guide to camping across the United States provides a map and park locator chart for each state, an overview of each state's park system, information about reservations and fees, plus contact information with phone numbers and web addresses.
The details for each park feature directions, GPS coordinates, number and type of hookups, the season of operation, RV length limit, and availability of showers, dump station, Wi-Fi, and more.
Dogtra 1900S One-Dog Electronic Dog Collar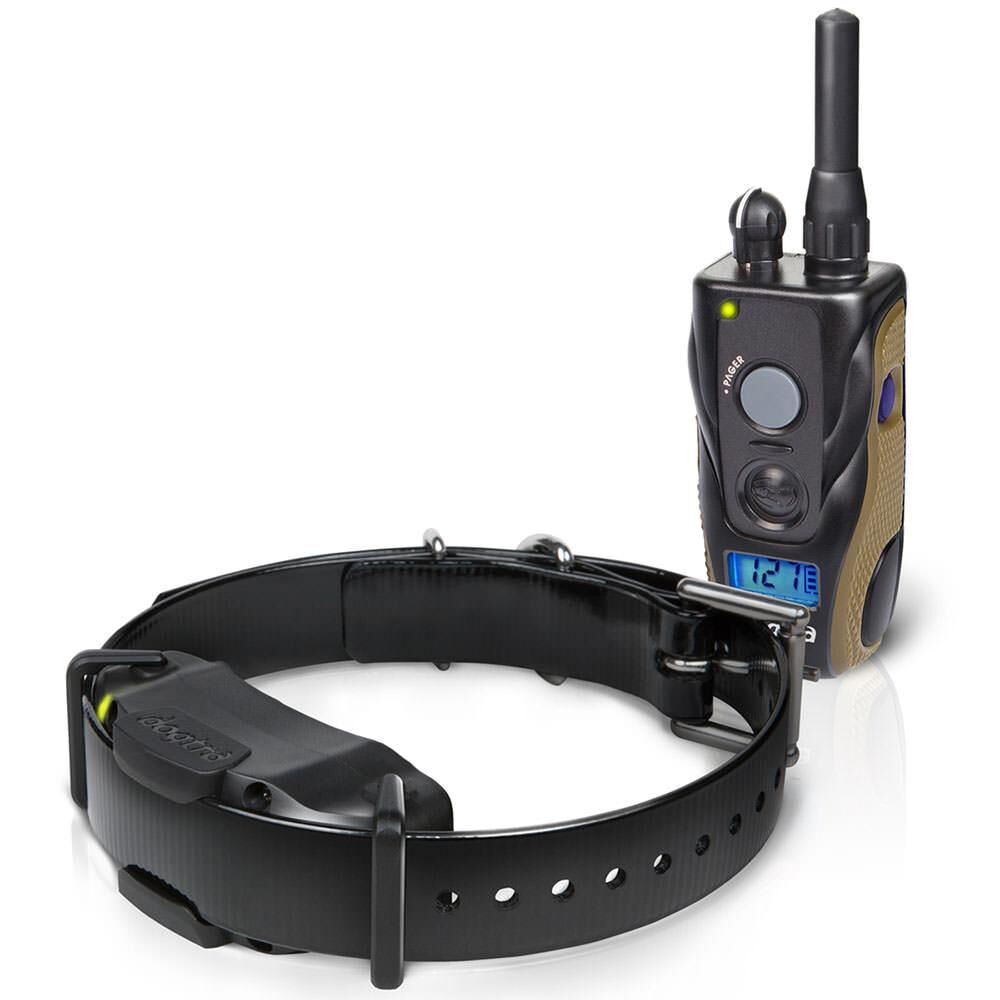 If you don't have an electronic collar for your doggo, please do yourself a favor and get this one. This collar will provide the off-leash peace of mind you and your dog deserve. Its three-quarter-mile range will allow you to get your pup's attention from longer distances, and its various modes give you the ability to apply the right amount of correction.
The 1900S also features fully waterproof construction and a non-stimulating high-performance pager. It fully charges in two hours. Manufacturer two-year limited lifetime warranty. Works with Lithium polymer batteries.
Folding Aluminum Grill Table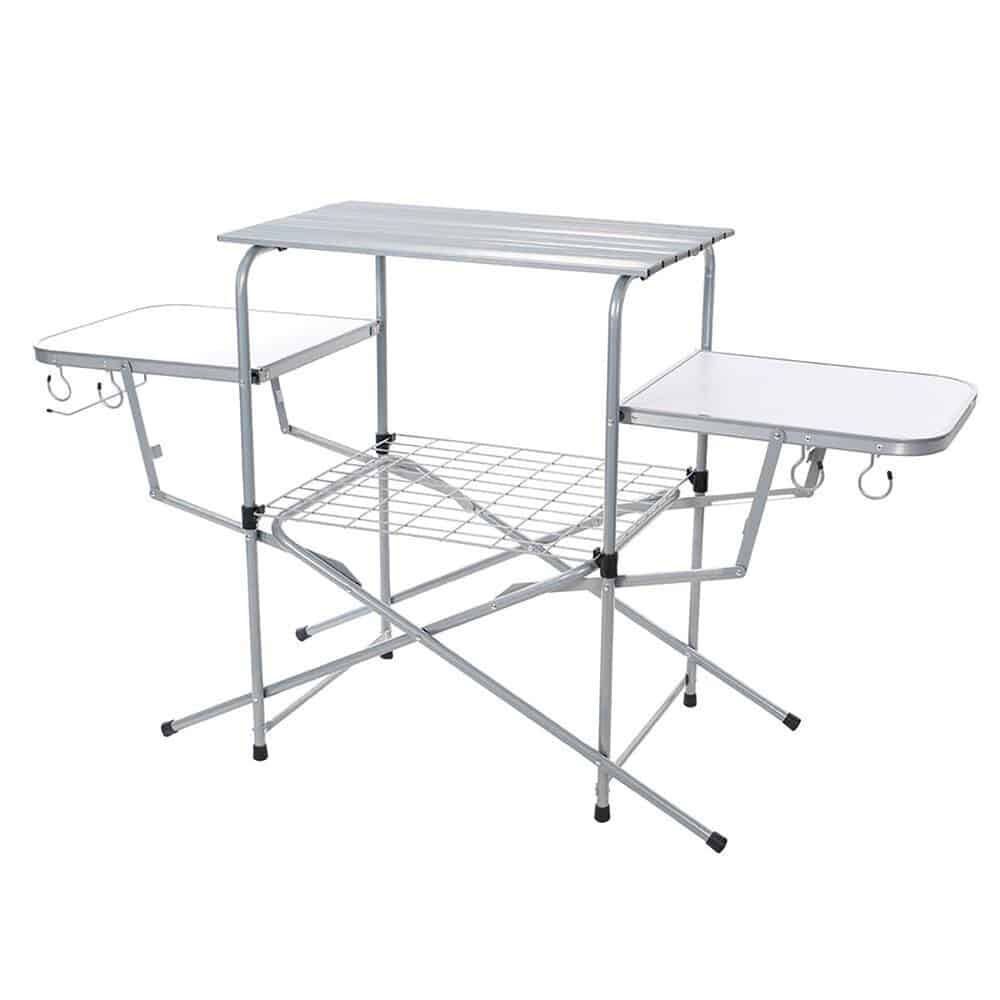 This aluminum table provides a safe, heat-resistant surface for your grill and cooking tools. Its fold-out side tables offer ample room for cookware, sauces, food, and other small appliances. A paper towel rack and utensil hooks are the perfect additions to this table.
Its high strength steel frame is rust-resistant and durable. Overall dimensions: 57-3/4 inches wide by 19 inches deep and 32 inches high.
---
If you don't see something that catches your eye here, check out all of Camping World's camping gear.
Popular RV Rentals!
Search for RV rentals in your area, just replace Texas with city or state you want to rent in.
What Makes Roamly Different?
Get the best coverage for less, no matter where you and your RV go.
Get smarter insurance you can't find everywhere, like policies that let you rent your RV without losing coverage.
Rest easy knowing your coverage is backed by fellow RV experts.
Learn More about making money renting your RV
What people are saying:
Roamly is 33% less than our previous RV policy with State Farm, with no risk of being dropped for renting it out. Most people I talked to reported similar savings. Plus, I got a multiple-vehicle discount rate for my car insurance :)
Lauren S.