One national park holds within its boundaries some of the oldest tree species in the world, over 40 caves, and a 13,000 ft. mountain peak that contains a glacier in the midst of Nevada's arid region.
The Great Basin National Park is home to 5,000-year-old twisted bristlecone pines, Lehman and Pictograph Caves, and Wheeler Peak with its accompanying glacier, but it is still a well-kept secret along the Nevada-Utah border.
It's no wonder that travelers haven't discovered this dramatic region, as it lies along the "Loneliest Road in America." Those who venture down this quieter path will be rewarded with stunning views and a plethora of outdoor enjoyment.
History of Great Basin National Park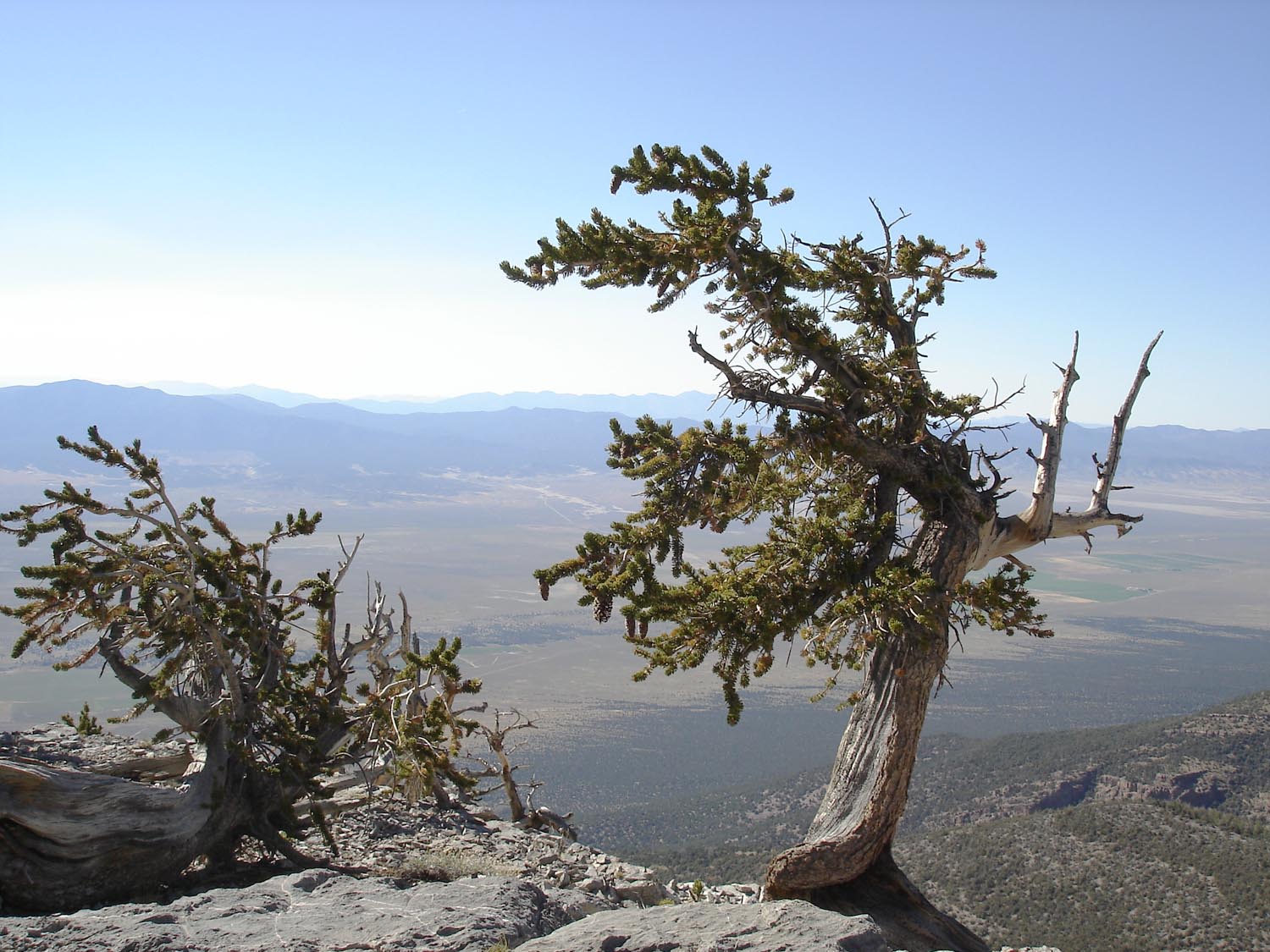 The first inhabitants of this region where the ancestors of recent Native American tribes that still reside here: the Shoshone, Ute, and Washoe, among others. More recently the Fremont people lived in Great Basin in organized sedentary communities, where they grew many crops and fashioned irrigation systems.
By 1869, Absalom Lehman set up a ranch along Lehman Creek, and soon a small community arose, comprised mainly of his family members. He was successful at creating an orchard and large garden, to the point that eventually required outside help to maintain. Today, visitors can see remnants of Ab's irrigation aqueduct and orchard on what was his 600-acre ranch.
By 1883, Mr. Lehman had stumbled upon the caverns that bear his name, and built a new cabin just outside its entrance, with the intent to develop the caves. With his death in 1891, the caves were only frequented by locals until well into the new century.
By 1922 President Harding designated the area as Lehman Caves National Monument, seemingly to protect the caverns and open them to the general public.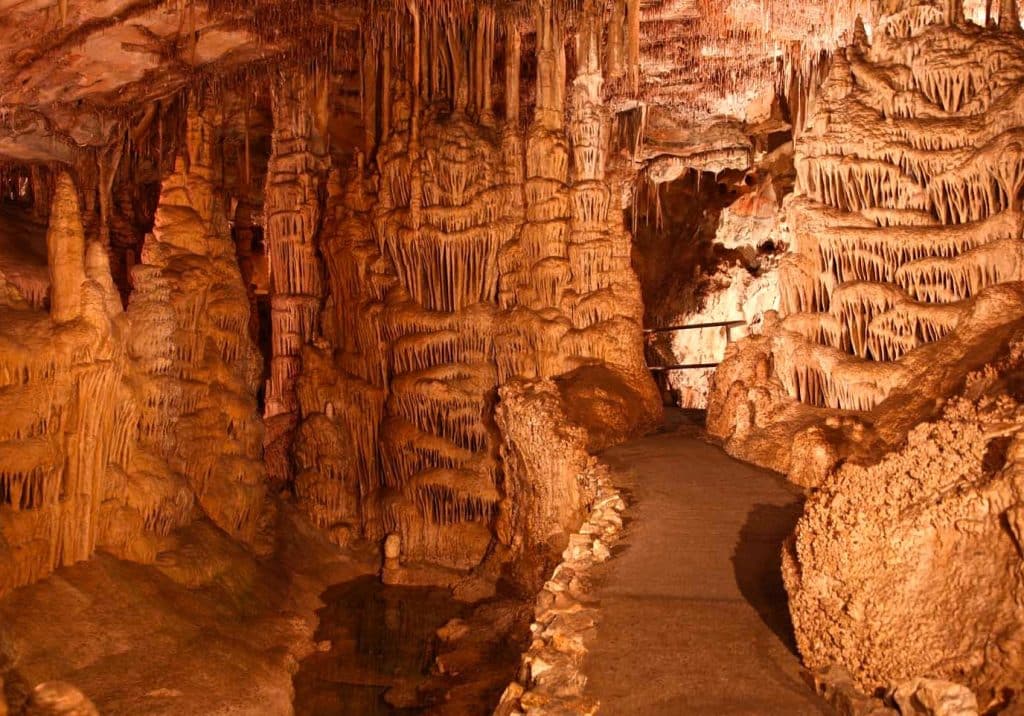 However, the national government did not actively participate in administration duties at the caves, leaving local residents to their own devices. What followed were 11 years of weddings performed inside the caverns, musical concerts utilizing stalactites as instruments and large meetings held in the vast rooms of the caves.
By 1933, the abuse of this natural resource ended when the control of national monuments was transferred to the National Park Service and clean-up of the caves began.
The next several decades involved improvements and more exploration into the network of rooms, creating a safer and more enjoyable attraction for visitors. By 1986, Lehman Caves National Monument and the surrounding forestland and mountains formally became Great Basin National Park.
Why Visit Great Basin National Park?
This park is located in a rather remote, unpopulated area of Nevada. What better place to have your own home with you in the form of your RV? Sure, you can tent camp here, but RVing is definitely the way to go.
There are five developed campgrounds within the park, including several primitive sites and several RV parks within 20 minutes of Great Basin from which to choose. To get more information about these campgrounds, check out the Park Services page on these campgrounds for more information. Each costs $15 a night and has its own unique attributes.
Enjoy the miles and miles of mountains and forests, hike to see the oldest species of trees on the planet, and take in the variety of topography, wildlife and geology in this under-visited park at your leisure.
Places to Go In Great Basin National Park
As you can imagine, there's tons of land to roam in Great Basic National Park and that means there are many places within the park that you should visit. Be sure to see everything this park has to offer, including:
Great Basin Visitor Center
Located in the town of Baker, just outside the park, this center has information on the geology, culture and natural history of Great Basin, along with a film. It is open throughout the year, but it has some fantastic exhibits and can be a good place to start your journey through the park. Click here to learn more.
Lehman Caves Visitor Center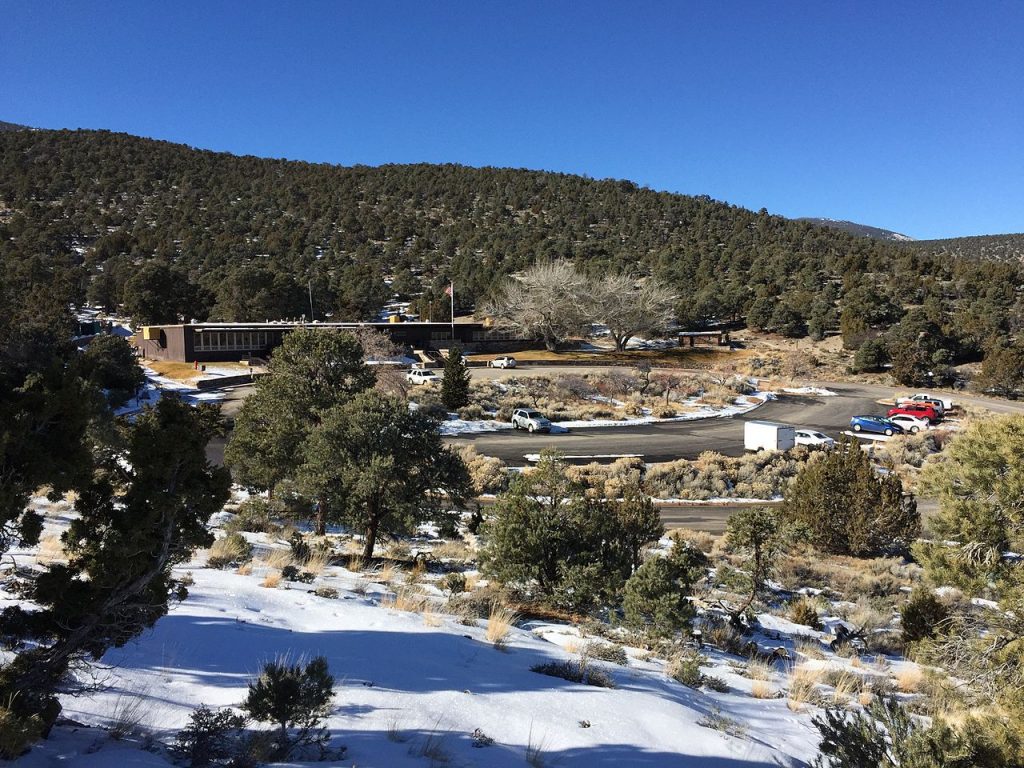 Open year-round usually, this visitor center is located half a mile inside the park boundary. The Lehman Caves Visitor Center is the place to go for information on the park, special exhibits, and more. Click here to learn more information.
Tickets for Lehman Caves Tours are sold here, rangers are available for questions, and sign-up for ranger-led tours and permits are handled here.
Lehman Caves
Once "protected" as Lehman Caves National Monument, these caverns were used by the general public for weddings, concerts, and meetings. Visitors even left trinkets at "The Wishing Well," which, along with a good deal of trash, was cleaned up when the caves fell under the jurisdiction of Great Basin National Park.
Today the caves have been returned to their natural appearance, with two daily tours led by rangers. You can purchase tickets at the Lehman Visitor Center. Prices are affordable and it's well worth the money spent. To learn more about the caves and the cave tours, click here.
Things to Do
With so much of the park to see, you have plenty of stuff you can go and do, too. Great Basin is a wonderful park for outdoor activities. Here are just a few that you can participate in:
Hiking
There are over 60 miles of developed hiking trails throughout Great Basin National Park. Most of these are limited to June through September usage because Wheeler Peak Scenic Drive, which leads to several trailheads, is not plowed. Here is just a sampling of the many trails available:
Mountain View Nature Trail – .3 miles
Baker Lake Trail – 12 miles
Bristlecone Trail – 2.8 miles
Lehman Creek Trail – 6.8 miles
Alpine Loop Trail – 2.7 miles
Wheeler Peak Summit Trail – 8.6 miles
Osceola Ditch Trail – .3 miles
Lexington Arch Trail – 3.4 miles
Day hikers are asked to sign in at trailhead registers. Permits are not required. To learn more about hiking in Great Basin National Park, click here.
Star Gazing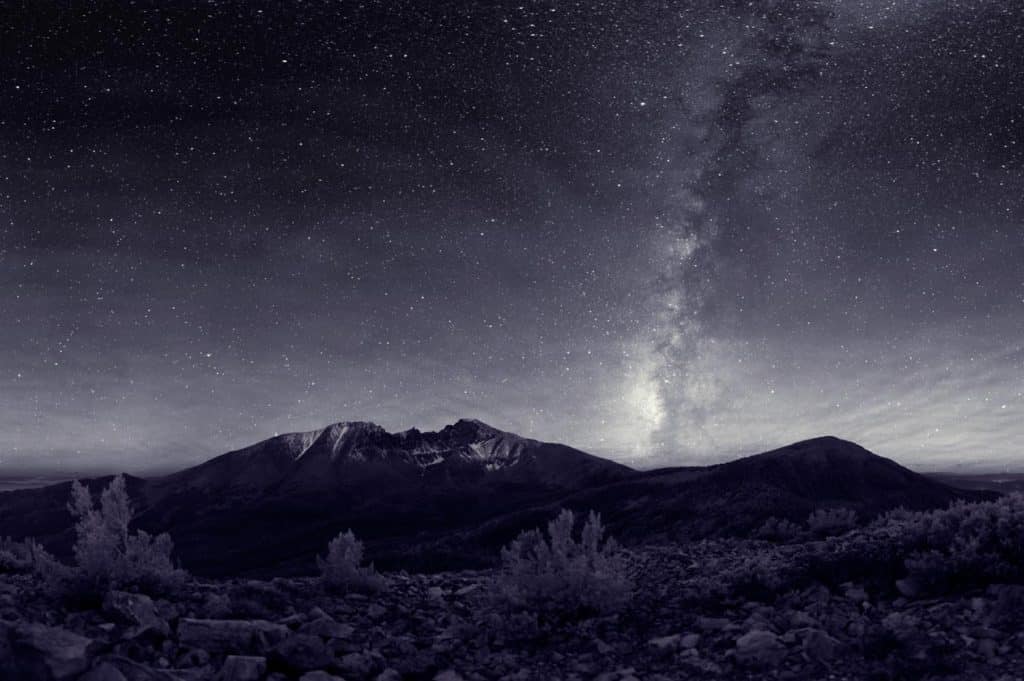 Designated as an International Dark Sky Park in 2016, Great Basin offers organized stargazing events, a festival, and weekly astronomy programs. There is even a Star Train that leaves from Ely, Nevada with dark rangers aboard to narrate.
Arrival at the park gives riders the opportunity to view the night skies through the park's high-powered telescopes. The trip occurs once a month from May through September and tickets sell out quickly at Nevada Northern Railway.
Biking
Bike around Wheeler Peak Scenic Drive for some incredible views and great exercise. For mountain bikers, there are several unimproved roads for challenging terrain, but bicycles are not allowed off-road. All cyclists are asked to stay on roads and paths designated for bicycle use. Click here to find out more about riding a bike at Great Basin.
Camping
As we said above, there are five developed campgrounds within the park. All have vault toilets, tent pads, picnic tables, and grills, but no hookups. There are also primitive campsites along Snake Creek Road. If you have your RV and you want to find a good place to camp in your RV close to Great Basin National Park. We list a few of the parks below if you're looking for a good place to camp in your RV.
There are also various Bureau of Land Management (BLM) campsites close by. Check out the BLM website for more information.
Caving
Lehman Caves has two ranger-led tours, but there are 40 other caves within the park. Little Muddy Cave is open October 1 to April 1 to those with a "wild caving permit."
Permits for caving are issued to cavers who demonstrate they have the proper equipment, caving techniques, and experience needed. If you're new to caving talk to park rangers about how you can become more experienced and get into the lifestyle. It's a fantastic way to explore some of the most interesting places on earth.
When to Visit Great Basin National Park
Great Basin is an arid land, but extremes in temperatures are not as widespread as one would think. June through September is a wonderful time to visit if hiking and camping are high on the list of activities. Roads into the park are usually cleared of snow by then, so access to trailheads and campgrounds is not a concern.
Summer temperatures average around 80 to 85 degrees but hiking on Wheeler Peak and at some higher altitudes should always be completed by 1 pm to avoid lightning or wind storms.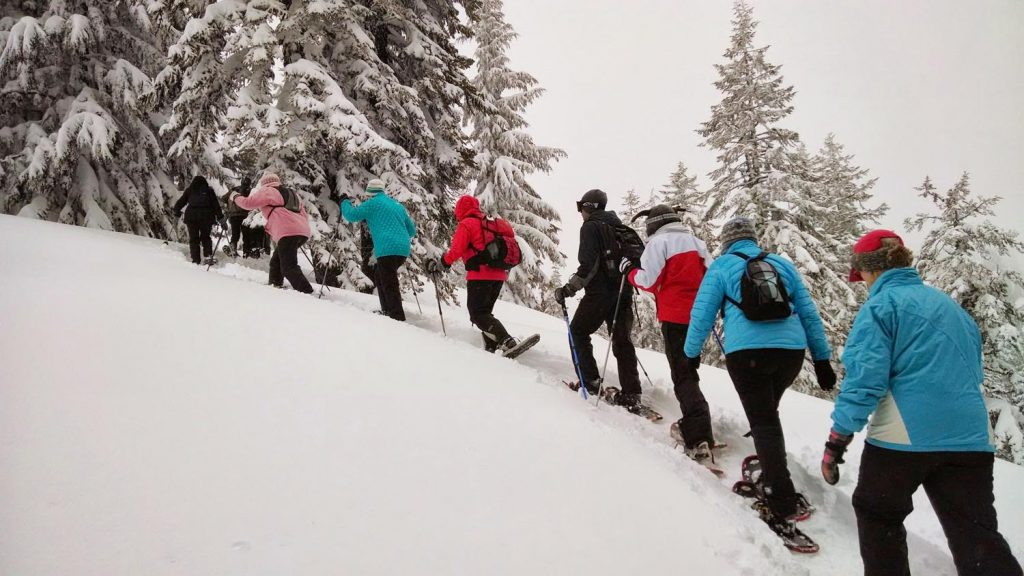 Winter can be an exceptional time to visit Great Basin National Park, with the anticipation of snowshoeing and cross-country skiing activities. Many hiking trails offer great terrain for these sports, and although Wheeler Peak Scenic Drive is closed to vehicular traffic, skiers will find it perfect for laying tracks. Lehman Caves tours are also available year-round.
Where You Can Stay in Great Basin National Park
Great Basin National Park has five developed campgrounds within the park and several primitive sites along Snake Creek Road. None of the sites has hookups and most campsites are first-come, first-serve. If there are none left when you arrive, here are a few options for camping outside the park boundaries:
As noted above, there are BLM campsites close to the park as well. These are primitive spots, though so keep that in mind.
Getting to and Around Great Basin National Park
Located just south of Highway 50, commonly known as the "Loneliest Road in America," Great Basin is accessed from Highway 487 to Baker, then Highway 488 into the park.
Once inside Great Basin, visitors can traverse Wheeler Peak Scenic Drive throughout the northern region. Any vehicles or trailers longer than 24 feet cannot travel past Upper Lehman Campground. Also, please consider that during winter months, the road is not plowed, so access is limited by the weather.
There are several unimproved roads throughout the park leading to many trailheads for exploring more of the backcountry but many require the use of a four-wheel-drive vehicle.
Don't Pass It By
There is no argument that Great Basin National Park is one of Mother Nature's great amusement venues, with caves to explore, mountains to climb and outdoor adventures to pursue in any season. The real question is why haven't more travelers discovered this understated gem in the national park system?
We urge you to check it out and once you do, we'd love for you to tell others about it. Great Basin deserves to be visited and it's a park unlike any other in the U.S. or really the world. While we'd love to see you make the trip in an RV, there are plenty of other great ways to go and see the national park, whether you camp in a tent or stay in one of the resorts or hotels nearby. We want to see you get out there and go for it.
---
Have you ever been to Great Basin National Park?  Leave a comment below.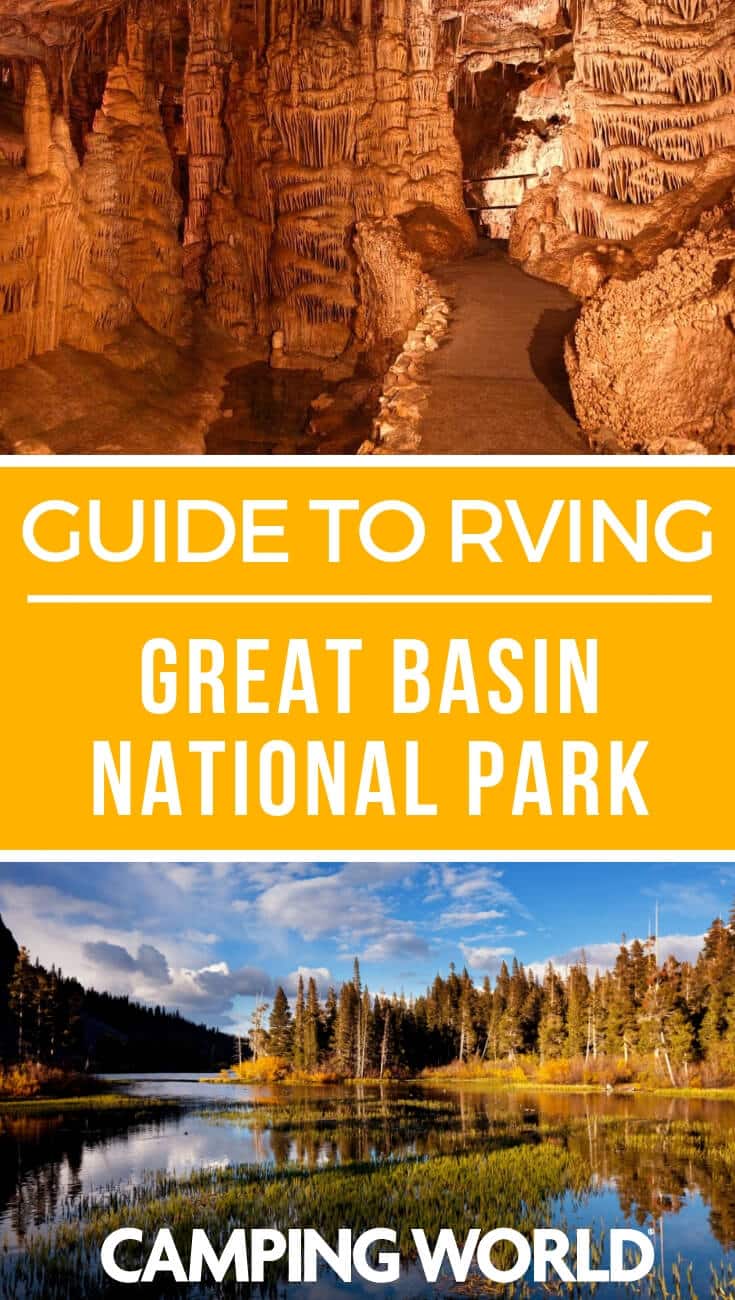 Popular RV Rentals!
Search for RV rentals in your area, just replace Texas with city or state you want to rent in.
What Makes Roamly Different?
Get the best coverage for less, no matter where you and your RV go.
Get smarter insurance you can't find everywhere, like policies that let you rent your RV without losing coverage.
Rest easy knowing your coverage is backed by fellow RV experts.
Learn More about making money renting your RV
What people are saying:
Roamly is 33% less than our previous RV policy with State Farm, with no risk of being dropped for renting it out. Most people I talked to reported similar savings. Plus, I got a multiple-vehicle discount rate for my car insurance :)
Lauren S.