With a yearly attendance of 300,000 one would think that not many people know of the extreme seclusion and overwhelming peace found at Anacapa, Santa Barbara, San Miguel, Santa Rosa and Santa Cruz islands only 20 miles away from the coast of California. And they would be correct. Channel Islands National Park is a respite from the fast-paced, crowded city life across the bay. Kayaks are the main form of transportation around these islands, which harbor 145 plant and animal species not found anywhere else in the world.
Those few who have discovered the park's charms come to see whales migrating north and south, go spearfishing through giant kelp beds, and explore amazing sea caves. It is here, in a land stripped to its bare essentials, that these travelers seek to recover their own equilibrium through self-sufficiency and preparedness required for Mother Nature's best offerings.
History of Channel Islands National Park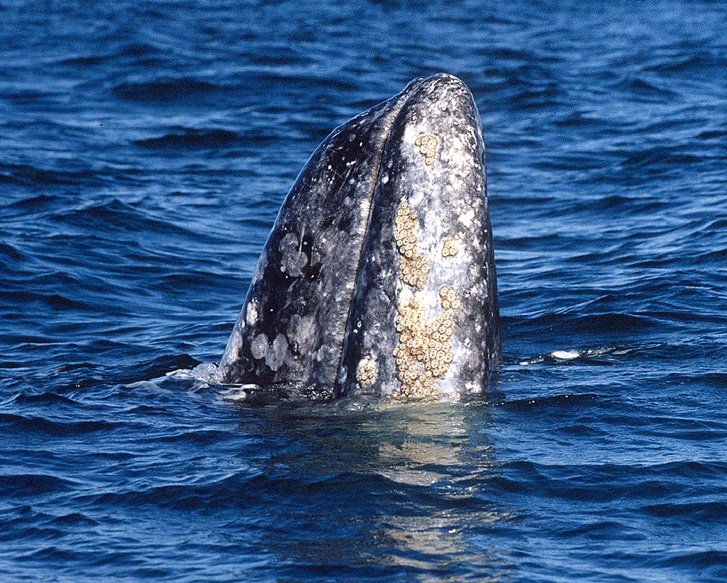 Because archaeologists don't believe the Channel Islands were ever connected to the mainland, the islands contain several animal species not found anywhere else. There is also sign that ancient man was here 37,000 years ago, and a couple of human bones on the islands are 13,000 years old, making them the oldest remains ever found in North America.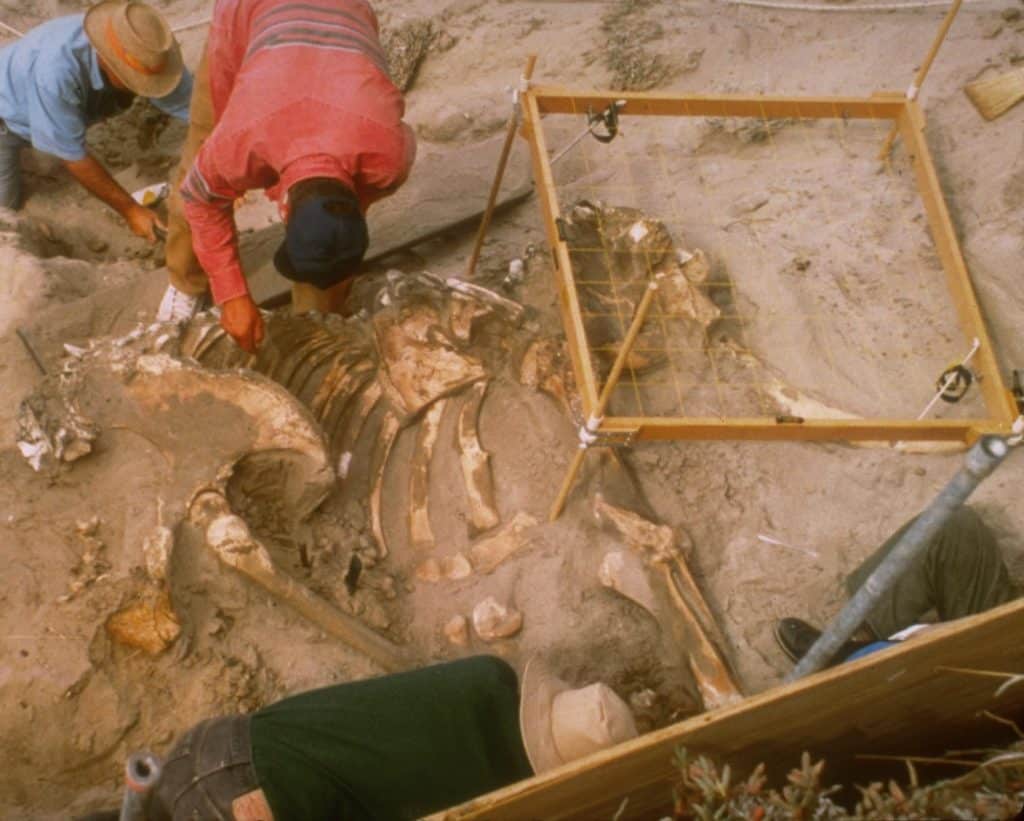 Modern man was discovered living on the three northern most islands when Juan Rodriquez Cabrillo landed there in 1542. Two to three thousand Chumash Indians greeted him, and it was discovered that the ancestors of these Native Americans had been inhabiting the islands for over 8,000 years.
The Chumash had a highly evolved society here and developed trade between islands and on the mainland by building tomols, redwood canoes in which they could travel. But as Europeans began to move into California, they brought with them diseases that almost annihilated the Chumash people. Today about 5,000 tribal members live on the mainland.
While California filled with Spanish and Mexican settlers, the abundant fish in the area were not exploited until the Chinese discovered the Channel Islands and their brimming waters. Abalone was captured in record amounts in the late 1800s, and by 1915 California had to outlaw its shipment to China, as the popularity of the shells became even more profitable than the meat.  Now no abalone is harvested here, in hopes of encouraging the mollusks' comeback.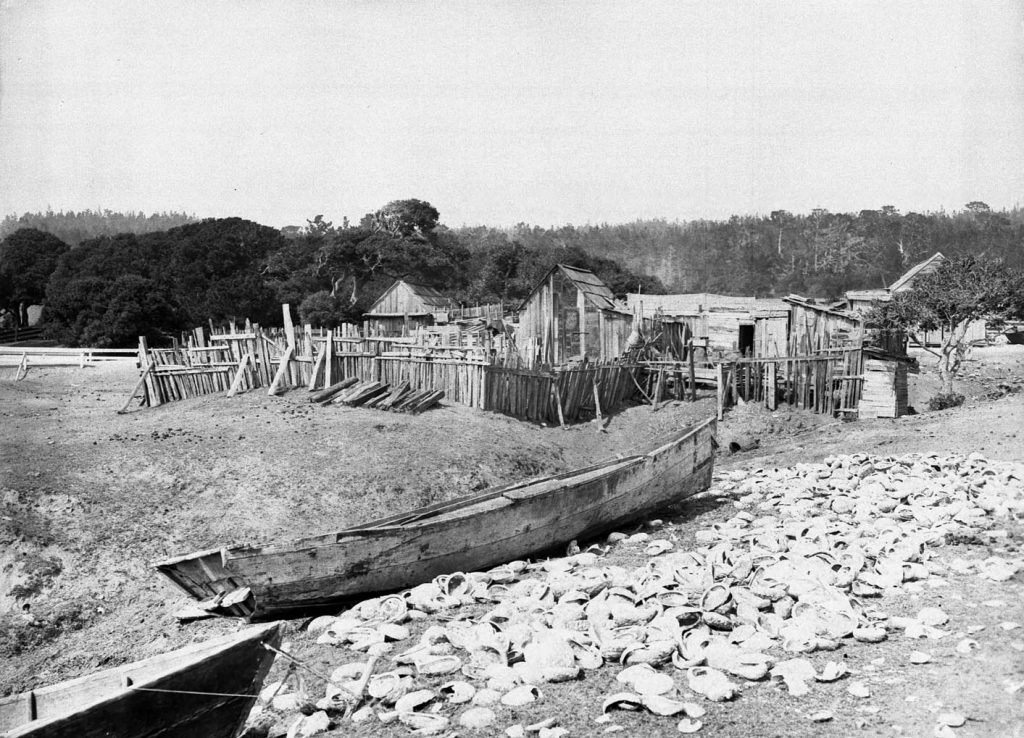 By 1932, when a lighthouse was finally built on Anacapa Island, the National Park Service was alerted to the Channel Islands' significance, and in 1938 President Roosevelt created the Channel Islands National Monument to protect the unusual species of animals, plants and natural history of the islands.
But it wasn't until 1980 that three of the five islands in the monument were named a national park. By 2000 Santa Rosa and Santa Cruz had been added to Anacapa, San Migue, and Santa Barbara, as all became Channel Islands National Park.
Why Visit Channel Islands National Park?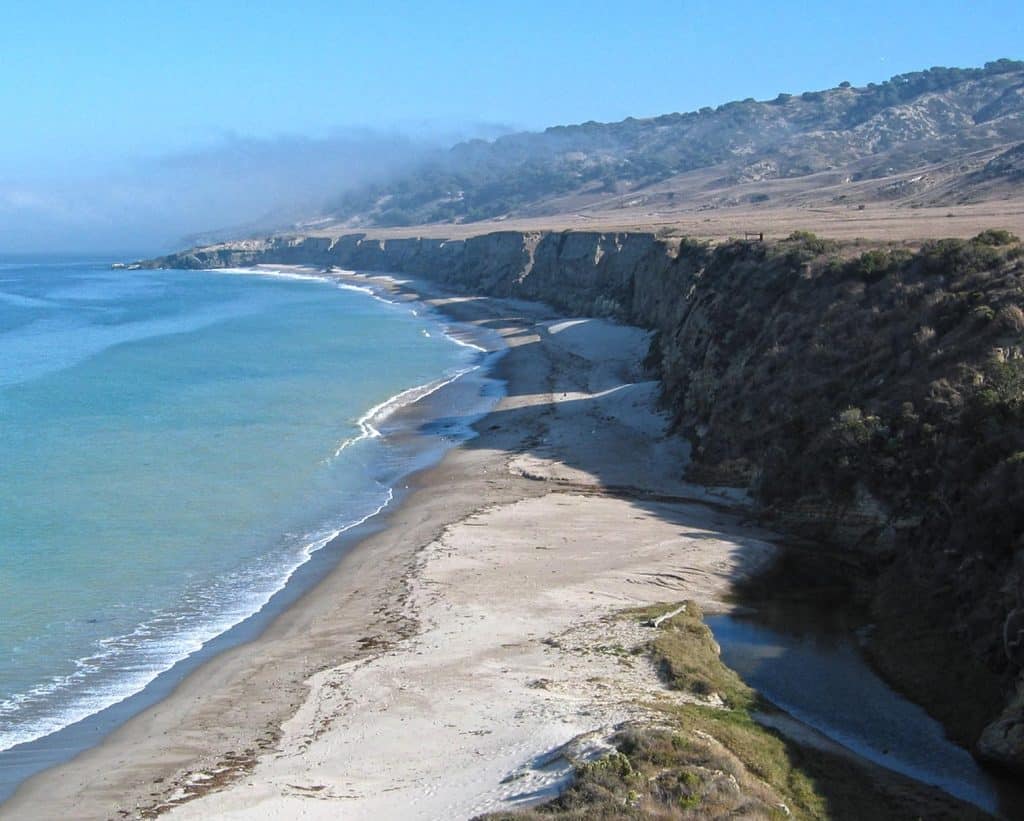 Travelers will not get to the islands with their RV, but they will get pretty close. Ventura, California is the mainland destination, where boat service will take visitors to the Channel Islands, just 20 miles across the water.
Once on Santa Cruz or any of the other islands, let your feet do the hiking over hills, to sea cliffs and onto the beaches of America's version of The Galapagos. Or sign on with a guide service and explore the many sea caves in a kayak. Return to the mainland when you are ready, and your home away from home will be waiting for you.
Places to Go
Here's a look at some of the most important and interesting places you can visit while you're at the park.
Lagomarsino Visitor Center
Located in the town of Ventura on the mainland, this center has information and exhibits about each of the islands, along with a bookstore and ranger-led programs on weekends and holidays.
Outdoors Santa Barbara Visitor Center
This small visitor center is located in the coastal mainland town of Santa Barbara. It has information not only on the Channel Islands National Park, but the Maritime Sanctuary and the Santa Barbara Maritime Museum.
Anacapa Lighthouse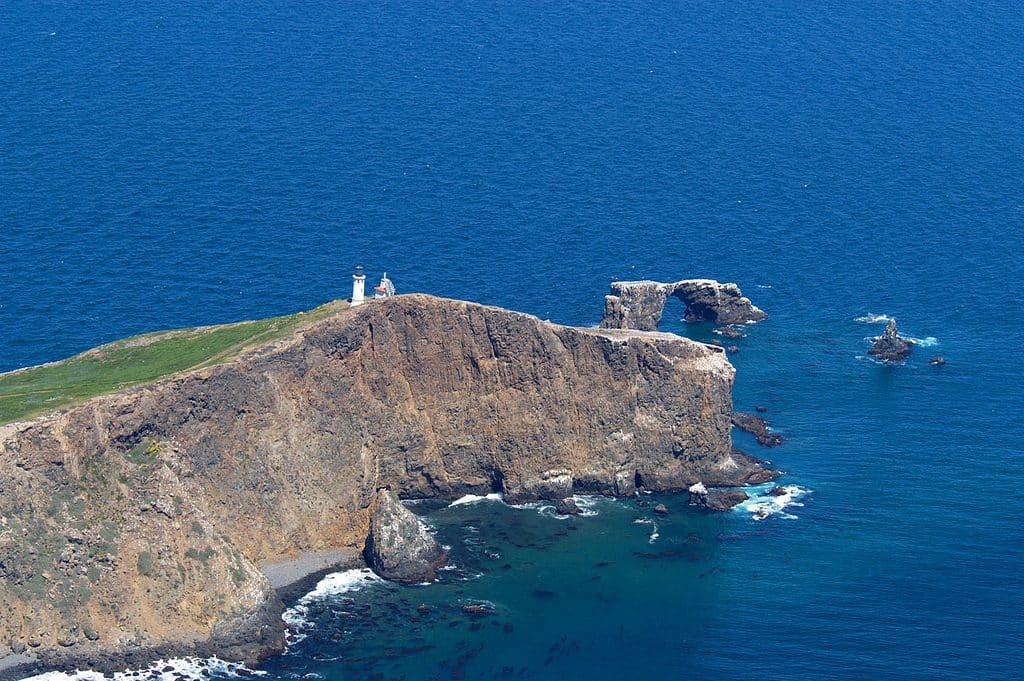 The lighthouse has been guiding ships through the Santa Barbara Channel since 1932 and is still in operation today. Because of that, there are no tours inside the building, but an exploration of the area around it is enlightening.
Buildings originally used to house a crew and their families are today used by park employees. An antiquated, yet useful water collection system was set up and can still be seen here.
Things to Do
There are numerous activities on the islands, but visitors are reminded that there are no services. If choosing to participate, come well organized, trained and equipped for your activity, as you alone will be responsible for your success.
Sea Kayaking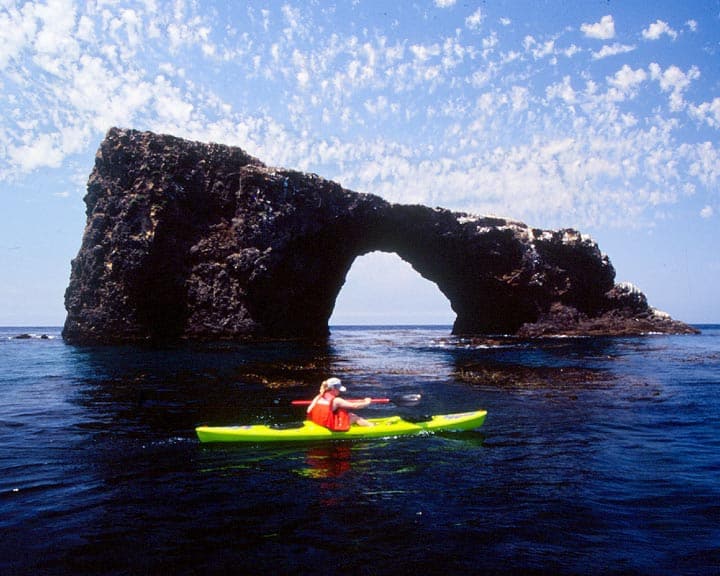 Visiting any of the five islands in the park by sea kayak is an exhilarating experience. However, it is strongly suggested that novice kayakers use a guide service, because of the high risk for injury with quickly changing weather. Bring your own kayak or rent one on the mainland, and hire a concessionaire to take you across the channel, as there are numerous hazards there.
Santa Cruz Island is a popular place to kayak, with easy access to beaches, clear ocean water and a shoreline with sea cliffs and caves to explore.
For the most experienced kayakers, San Miguel and Santa Rosa islands offer extremely challenging ocean conditions and weather.
Hiking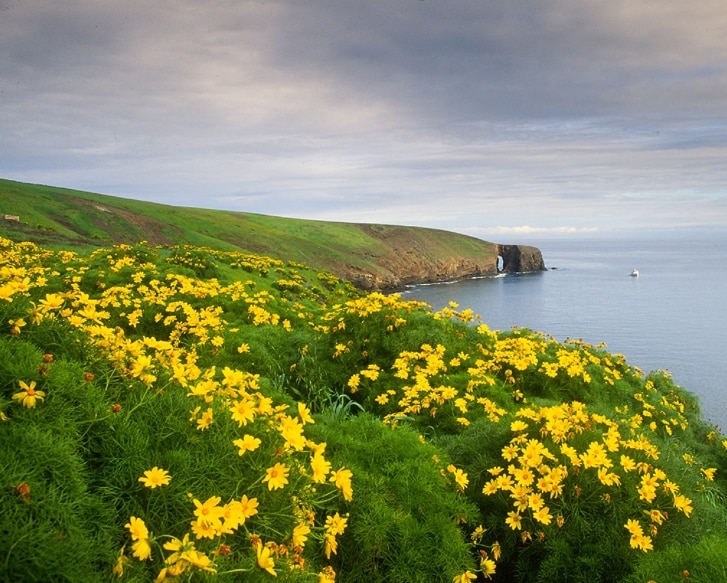 There are several miles of trails and dirt roads on the islands, making them great hiking paths. Each island is different, however, so here are links to the hiking opportunities on each. They include maps and descriptions:
Camping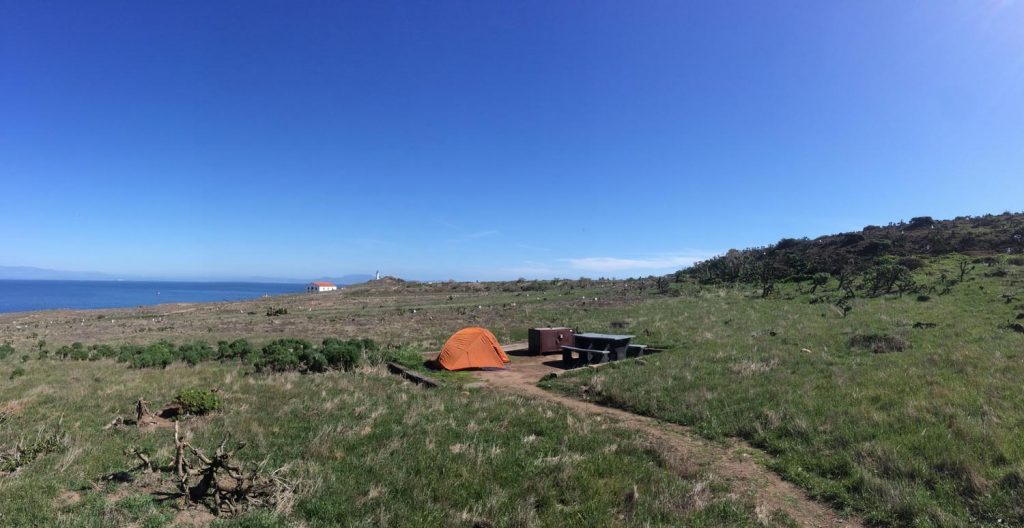 Camping is available year-round on all five islands, with one maintained campground on each. Reservations are required, and each campground has pit toilets, but freshwater is only available on Santa Cruz and Santa Rosa islands.
Campers must pack water, food, and equipment in and pack out equipment and trash, as there are no receptacles. No fires are allowed, but campers can use enclosed gas stoves.
SCUBA Diving and Snorkeling
The waters in the Channel Islands offer some of the best snorkeling and diving opportunities in the world. Because of extremely windy conditions around San Miguel and Santa Rosa islands, it is suggested that divers explore the waters around Anacapa, Santa Barbara, and Santa Cruz islands to venture through sea kelp and caves.
There are also several shipwrecks to investigate, like the Winfield Scott, which sank in 1853. There is a guide service with rentals available on Santa Cruz Island.
Spearfishing
Many divers come to the islands with one intent, as the Channel Islands are considered one of the best spearfishing locations in the world.
All fishing on the islands requires a permit, and because some of the waters around them are included in 13 marine protection areas, fishermen should be aware of their location and limitations. It is illegal to fish in those areas.
Wildlife Viewing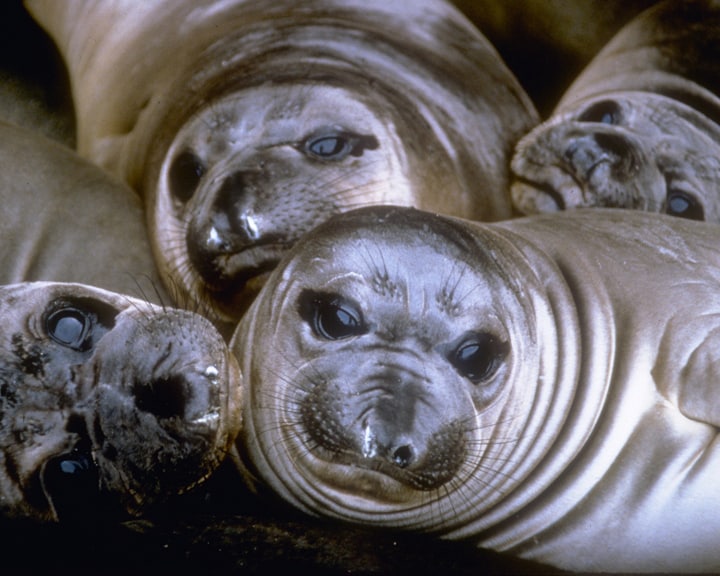 There are more endangered species in this national park than in any other, so wildlife viewing can be extraordinary! Whale watching is a sport here, with 27 different whale species passing by the park. And seals, sea lions, and sea otters are found in massive numbers on the beaches and rock formations around the coastlines of the Channel Islands. Huge pods of dolphin play in the waters here, as well.
Underwater life is also colorful, with anemones, sunflower stars, garibaldi, sea bass and spiny lobsters. So be sure to bring your snorkeling gear!
When to Visit Channel Islands National Park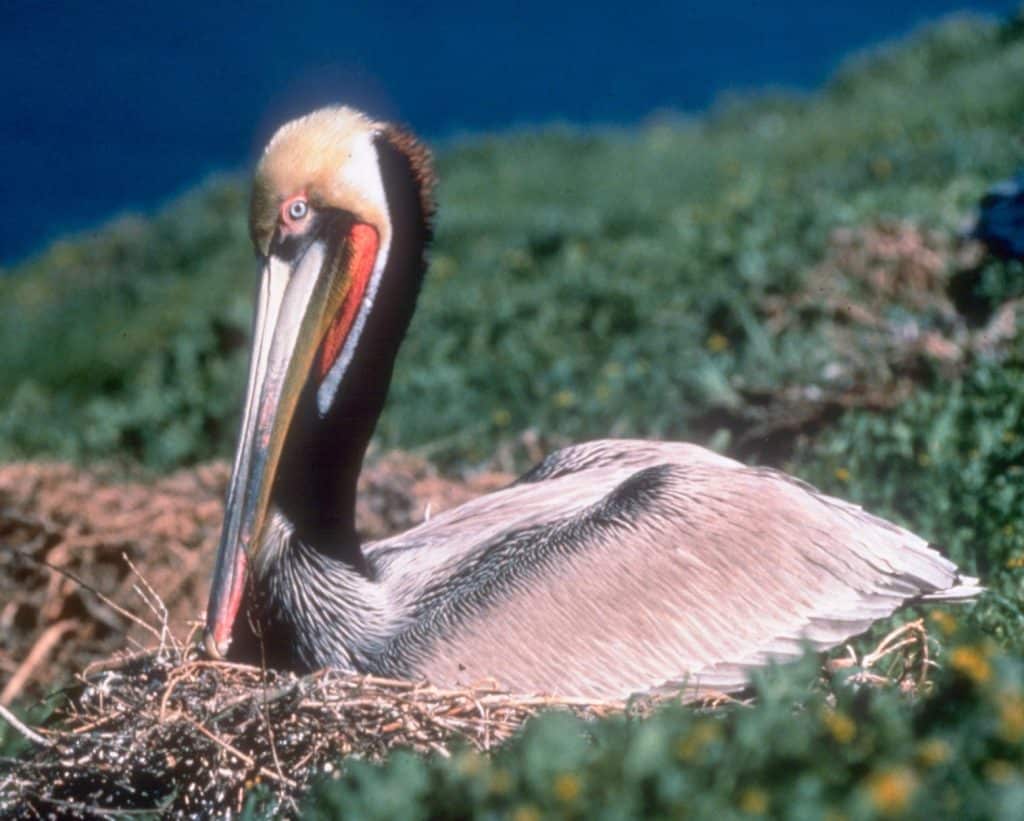 The Channel Islands are open year-round, and different seasons bring different opportunities. Winter can bring rough waters, so what might be a good time for whale watching is not the most enjoyable for boating. Kayakers await the calmer summer winds to explore sea caves and enjoy playful sea otters.
Huge colonies of brown pelicans breed here between January and October when they dive for anchovy to feed their young. Many travelers to the park do not care what time of year it is.  They have come to escape the hustle and bustle of city life, finding that somewhat elusive quality of peace and quiet on an island full of wonder.
Where You Can Stay
There are no fancy RV parks on the island, but each does have a primitive campground. So bring a tent and sleeping bag with you when you boat to the Channel Islands and enjoy a night or two under the stars.
If, however, you choose to use your motorhome or travel trailer as a home base on the mainland, here are a few campground options:
Ventura RV Beach Resort – offers a wide variety of RV sites, tent sites and rental units with full amenities
Ventura Oaks RV Park – located 10 miles from the ocean in the countryside, this campground has 60 full hookups
Rincon Parkway Campground – located right on the Pacific Coast Highway, self-contained RVs park on the pavement with the highway on one side and the ocean on the other.
Getting to and Around Channel Islands National Park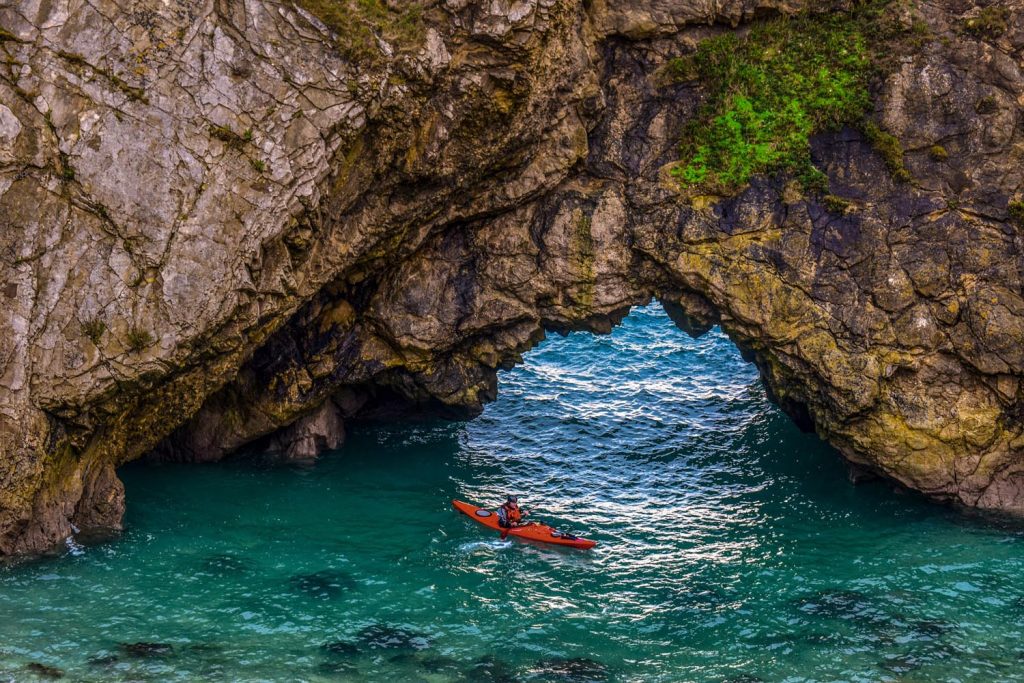 To access Channel Islands National Park, visitors must take a boat. Boats leave from Ventura Harbor, and to get there take the Victoria Avenue exit off of Highway 101. Turn left on Victoria, right on Olivas Park Drive and right on Spinnaker Drive. Follow signs to "Island Tours/Island Packers" to catch a boat.
There is no transportation on any of the islands and no bicycles are allowed, so getting around is done by foot, boat or swimming.
Nature Straight Up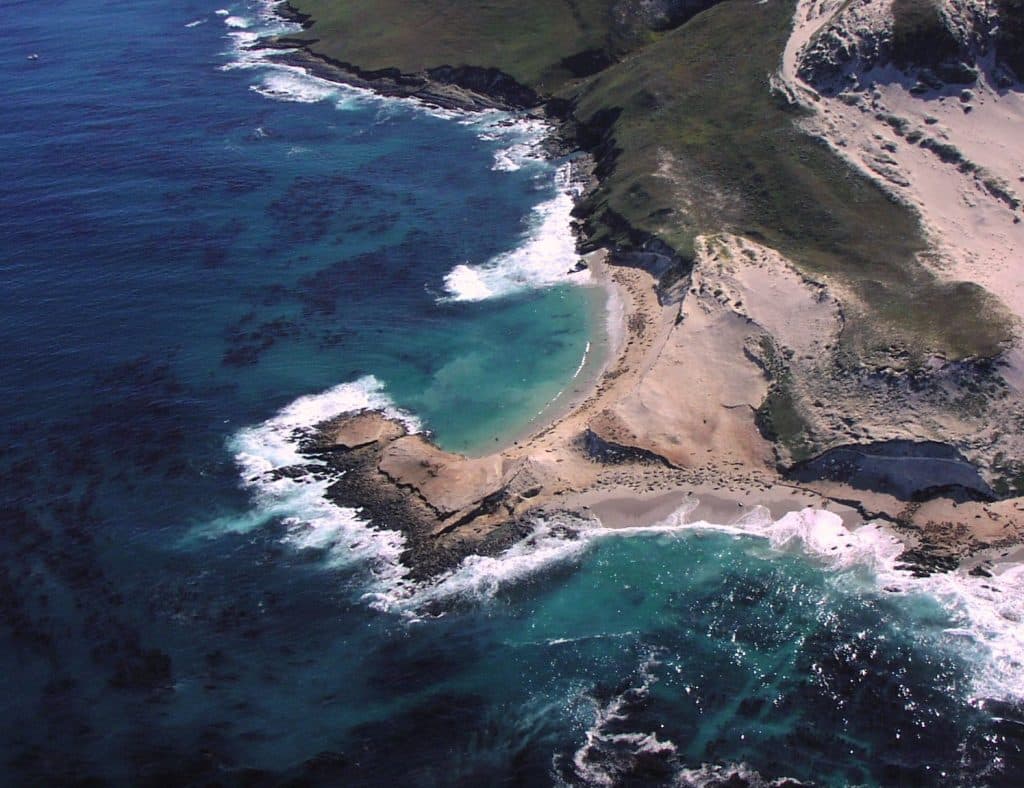 Coming to Channel Islands National Park is a conscious choice, as so much preparedness and self-reliance is required here. It won't be a casual visit, but one that tests the metal of its participants. Do you want to experience nature without all the trimmings? No back-up, no assistance, but also no exhaust fumes, no drive-thrus, no racing to the office.
Just you and the wide-open land and water, experienced just as it was thousands of years ago. The Channel Islands are representative of Mother Nature without any filters, a perfect challenge for the adventurist.
---
Have you ever been to Channel Islands National Park?  What were your experiences there?
Popular RV Rentals!
Search for RV rentals in your area, just replace Texas with city or state you want to rent in.
What Makes Roamly Different?
Get the best coverage for less, no matter where you and your RV go.
Get smarter insurance you can't find everywhere, like policies that let you rent your RV without losing coverage.
Rest easy knowing your coverage is backed by fellow RV experts.
Learn More about making money renting your RV
What people are saying:
Roamly is 33% less than our previous RV policy with State Farm, with no risk of being dropped for renting it out. Most people I talked to reported similar savings. Plus, I got a multiple-vehicle discount rate for my car insurance :)
Lauren S.