One of our favorite things to do while camping is to see how many things we can cook over an open fire. These cheesy potato tin foil packets are cooked directly in the coals, no other equipment needed. These are a great side dish for any meat you may be grilling and are pretty hands-off. They can also be cooked directly on a grill.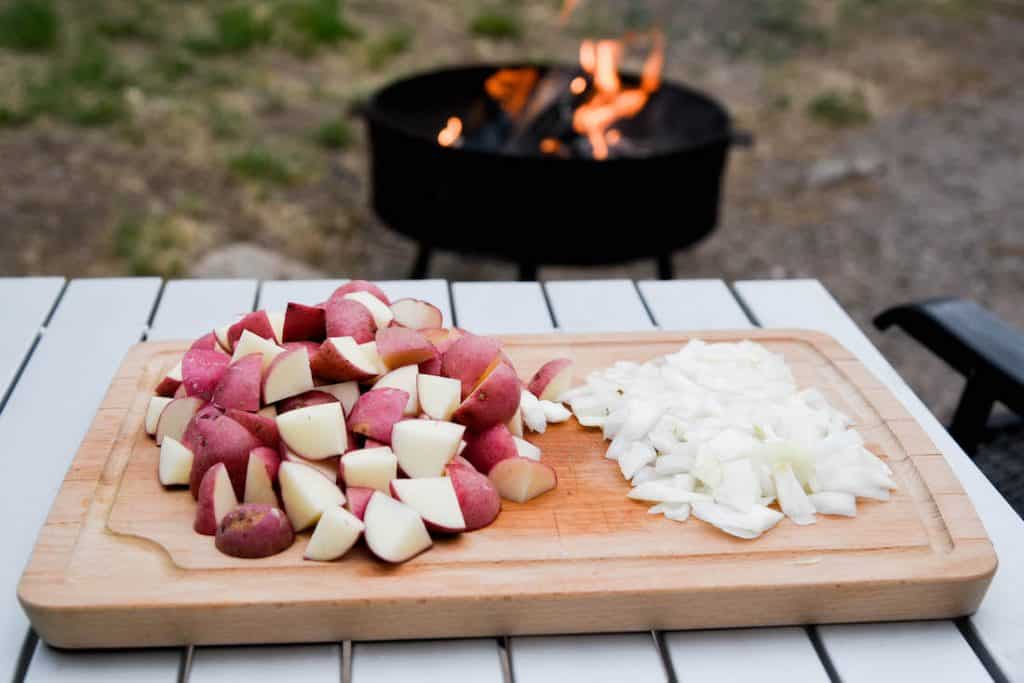 Ingredients:
1 lb mini red potatoes diced
½ yellow onion, diced
½ cup shredded cheese
2 tbsp olive oil
1 tsp garlic powder
½ tsp thyme
Salt & pepper to taste
Equipment:
mixing bowl
two 12-14 inch sheets of tinfoil (makes 2 packets)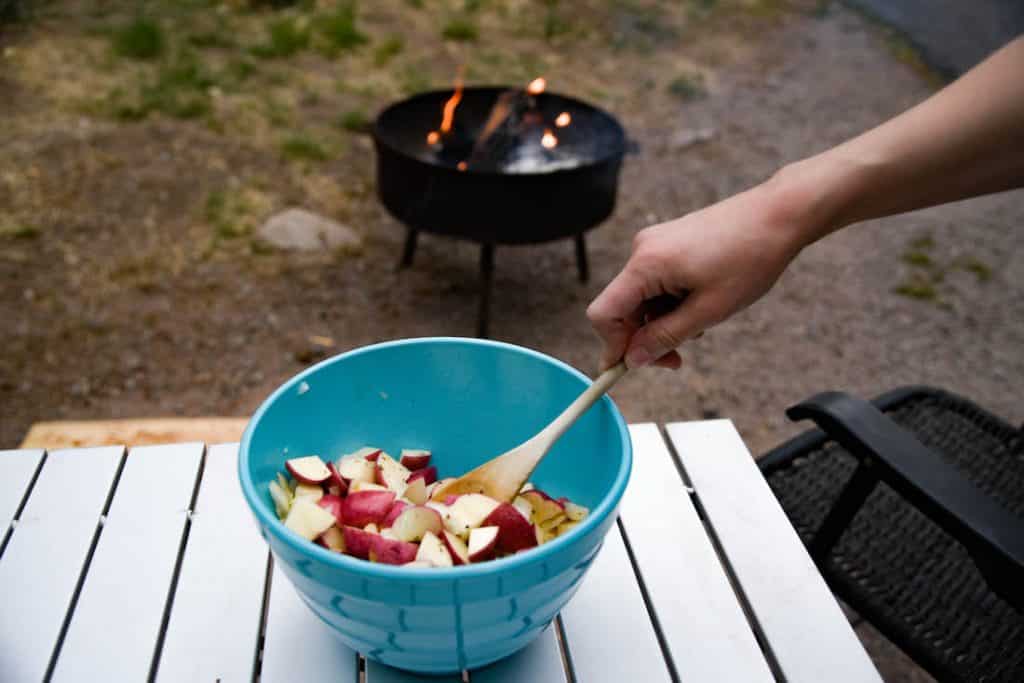 Directions:
Chop the potatoes into small pieces. The size of the potatoes will affect how long these packets take to cook, so dice them small so they cook faster. Dice the onion and add both the potatoes and the onion to a mixing bowl. Stir in the olive oil, garlic powder, thyme and a bit of salt and pepper. Mix well so everything is evenly coated.
Divide the potato and onion mixture into two packets for faster cooking. Scoop the mixture into the center of the tinfoil sheet and cover with ¼ cup of shredded cheese. Do the same for the other packet.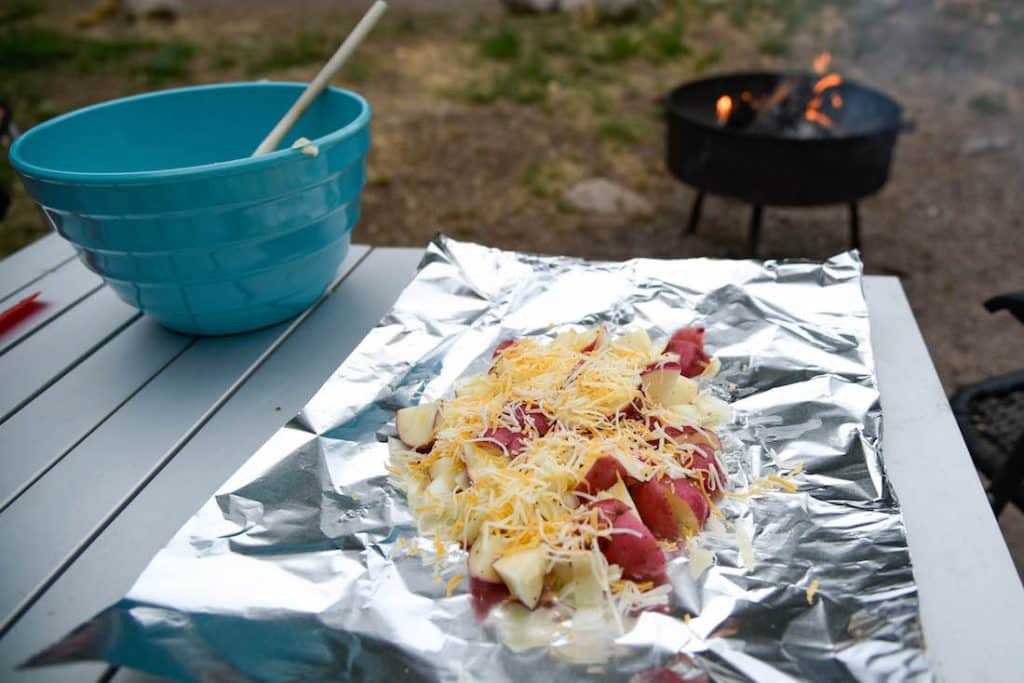 Bring the sides of the foil together and fold over a few times to make a packet. Fold in the ends to seal it. Be sure to leave a little room at the top of the packets for steam to cook the potatoes.
If cooking in a campfire, wait until the fire burns down to coals and place the packets directly on the hot coals. Leave for 18-25 minutes until the potatoes are soft and cooked through.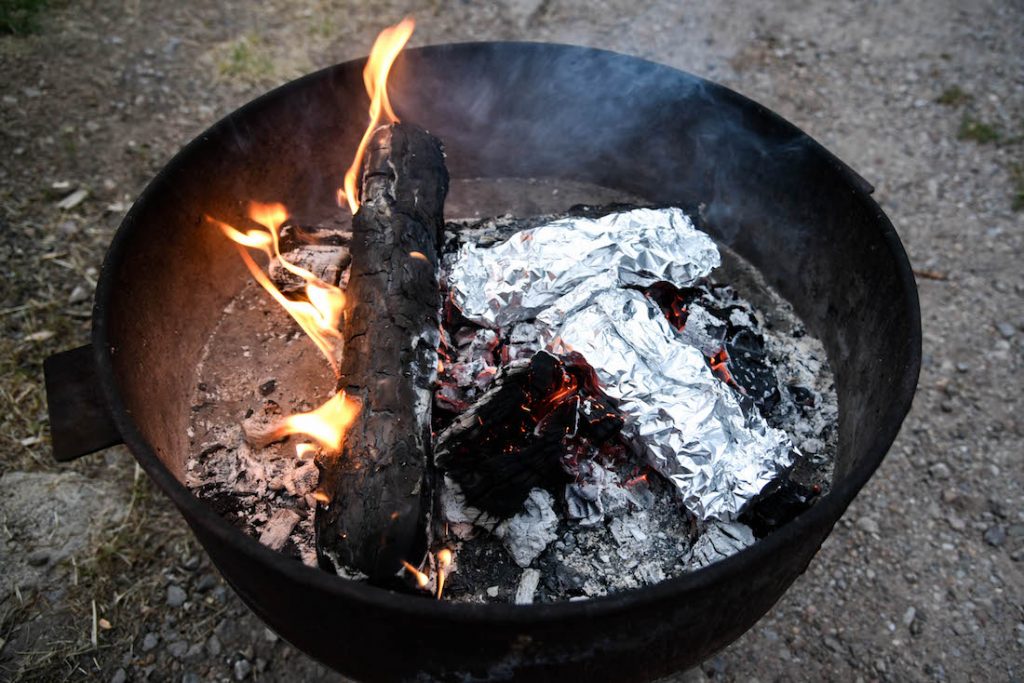 If cooking on the grill, preheat grill to medium heat, place packets over direct heat and close the grill. Cook for 18-25 minutes.
Remove the packets from coals or grill and carefully open – watch for hot steam escaping – and check to see if the potatoes are done. If they need more time, throw them back on the coals or grill for a few more minutes.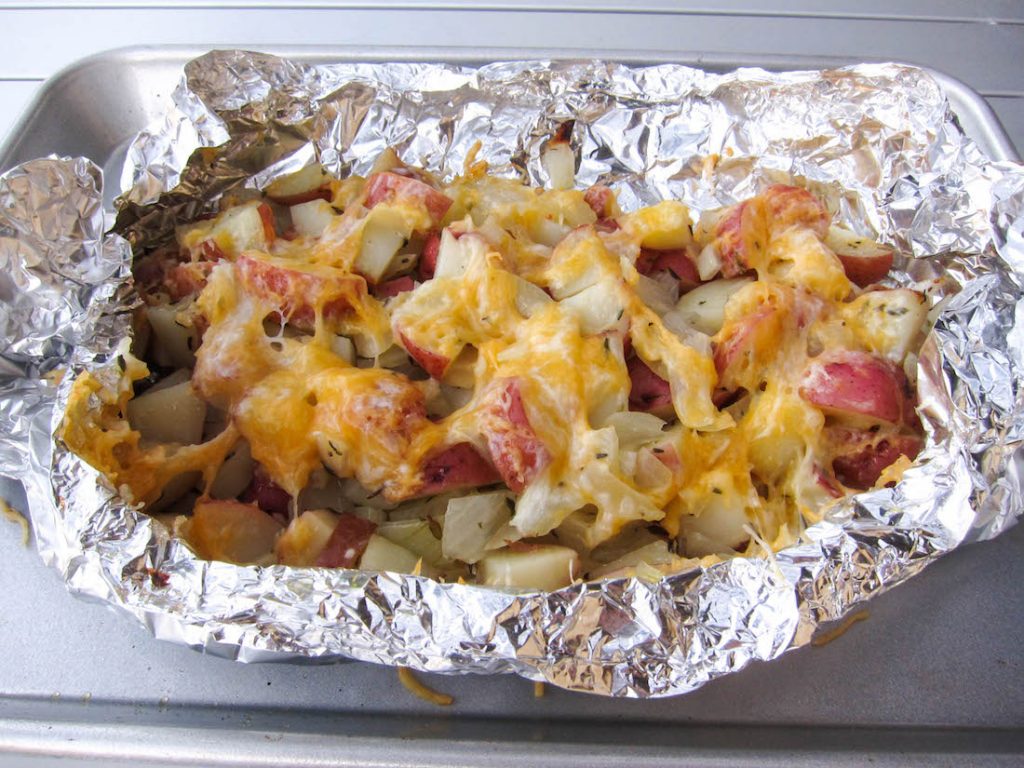 Serve immediately and enjoy with your favorite main dish!
Popular RV Rentals!
Search for RV rentals in your area, just type in the location want to rent in.
What Makes Roamly Different?
Get the best coverage for less, no matter where you and your RV go.
Get smarter insurance you can't find everywhere, like policies that let you rent your RV without losing coverage.
Rest easy knowing your coverage is backed by fellow RV experts.
Learn More about making money renting your RV
What people are saying:
Roamly is 33% less than our previous RV policy with State Farm, with no risk of being dropped for renting it out. Most people I talked to reported similar savings. Plus, I got a multiple-vehicle discount rate for my car insurance :)
Lauren S.