Many RVers dream of traveling to Alaska, considering it the ultimate destination on their bucket lists. So we've created a series of articles to help you navigate the Last Frontier in a motorhome or travel trailer, in hopes that you can enjoy exploring the 49th state, as well!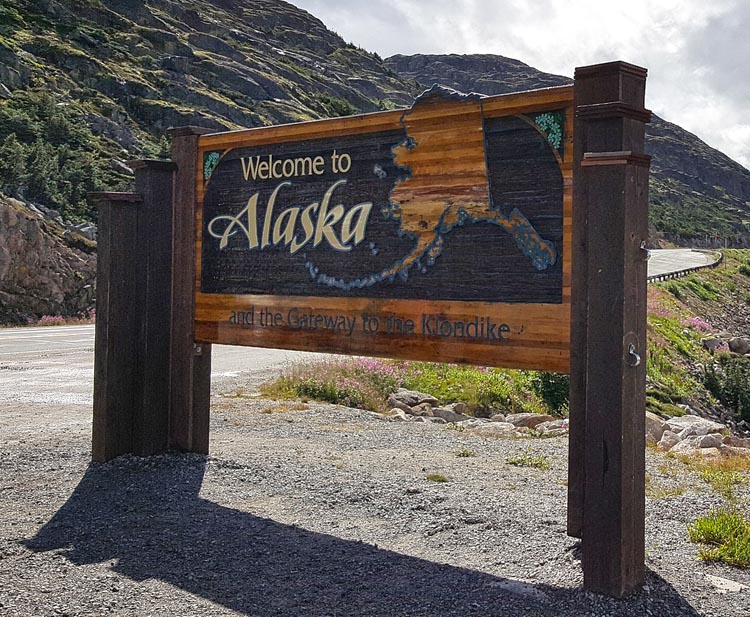 Today, let's visit:
Homer
You know that pot of gold that is reputed to be "at the end of the rainbow?" Well, I'm pretty sure I found it in Homer, Alaska.
Located at the end of the road on the Kenai Peninsula, Homer experiences a subarctic maritime climate, so yes, you'll probably see a few rainbows there (but no leprechauns, to my knowledge!). A town of about 5,700 people, this little fishing village swells with tourists during summer months but still manages to make visitors feel like they are locals.
To get to Homer driving from Anchorage, take Seward Highway (Alaska 1) south around Turnagain Arm and onto the Kenai Peninsula. Follow it south to the Sterling Highway Cutoff and turn off toward Soldotna and Homer. The drive is about 4 ½ hours from Anchorage and absolutely stunning.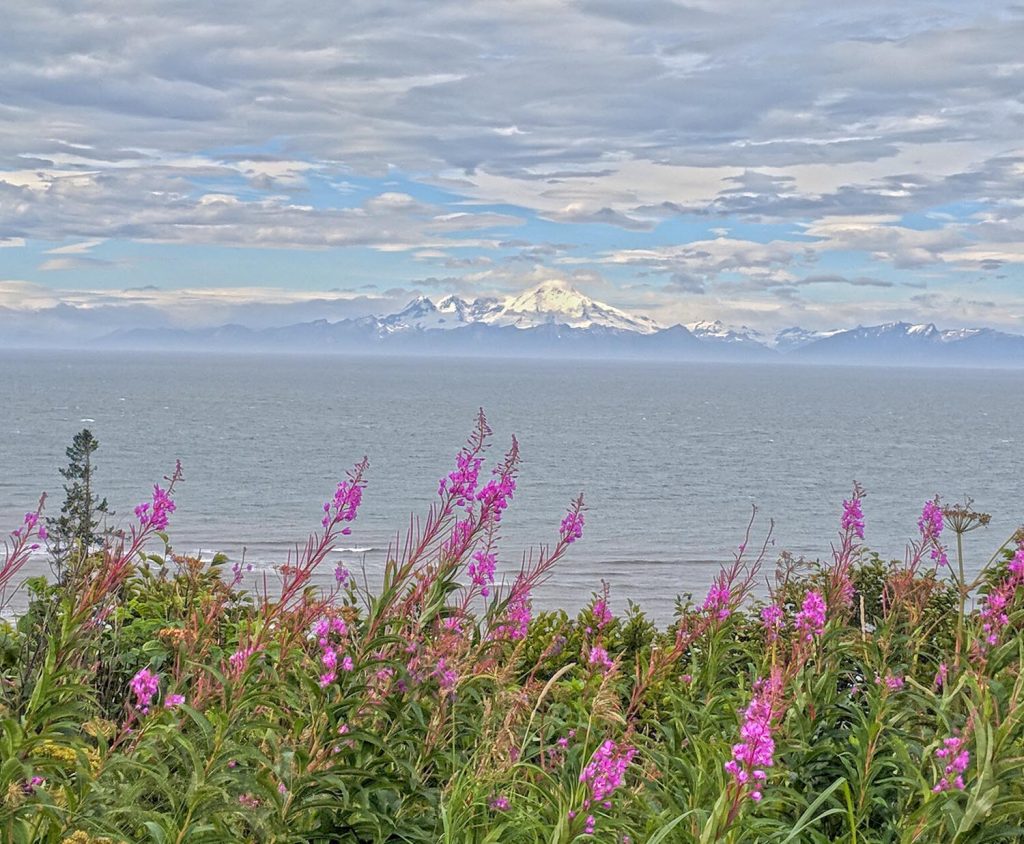 History
Believe it or not, Homer was not founded as a fishing village. In 1895, the US Geological Survey arrived to study coal and gold resources. A large seam of coal was discovered—large enough to warrant the Cook Inlet Coal Fields Company to create a town, dock, railroad, and coal mine. The fuel was voraciously mined until World War I and used to heat the businesses springing up.
In 1896, Homer Pennock arrived with 50 crew members to mine the beach sands along Cook Inlet, looking for gold. They weren't successful, but Mr. Pennock's first name stuck with the new settlement, and Homer had its first official post office by 1899.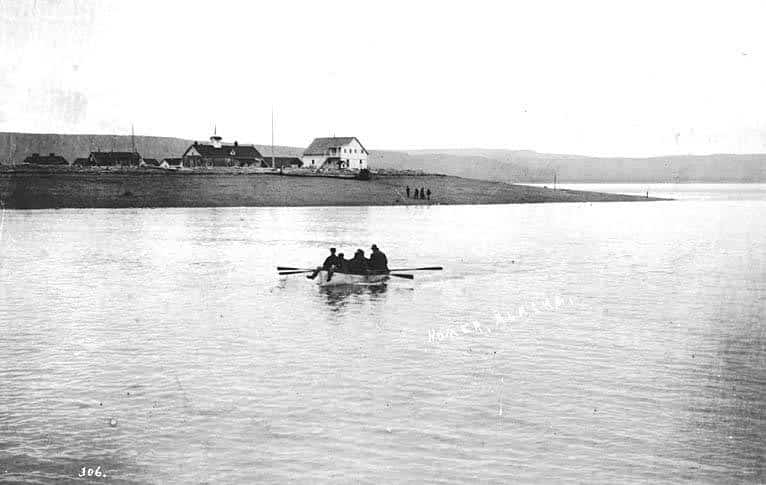 Soon the fishing business took hold and more people moved to town for jobs in the canneries that were built to process the fish. Coal mining was pushed aside for the new industry, and tourism grew with the town. Today, fishing and tourism are the main economic drivers of the area, but there remains at least 400 million tons of coal deposits around Homer just waiting to be excavated.
Homer Spit
Most people are familiar with the Homer Spit, a 4.5-mile sliver of land that pokes out into Kachemak Bay. It is a stretch filled with gift shops, restaurants, bars (including the infamous Salty Dawg Saloon) and even campgrounds.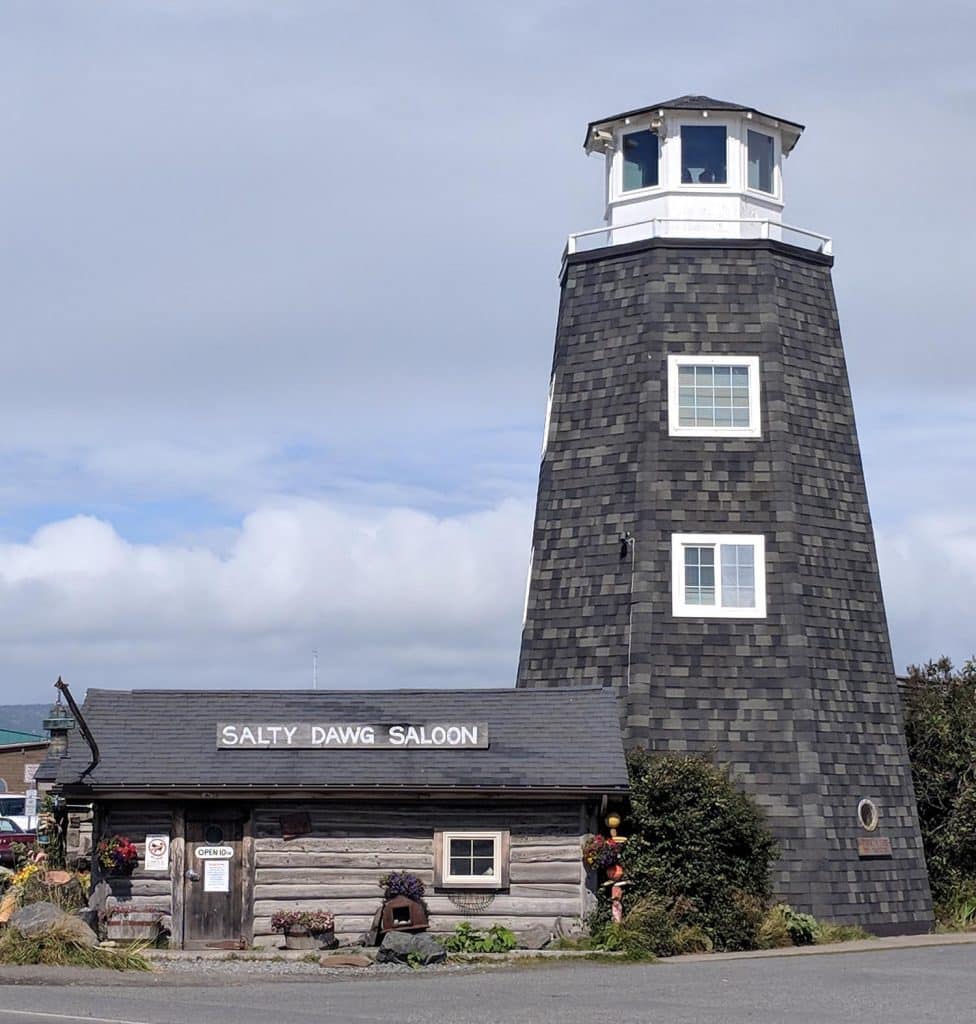 The surf pounds ferociously on the Cook Inlet side of The Spit, where waves crash with wild abandon on rocky beaches, but the bay side is relatively quiet. Gulls follow a ferry boat as it leaves port, headed across the bay, and bald eagles guard their moorings while eyeballing their prey in the water.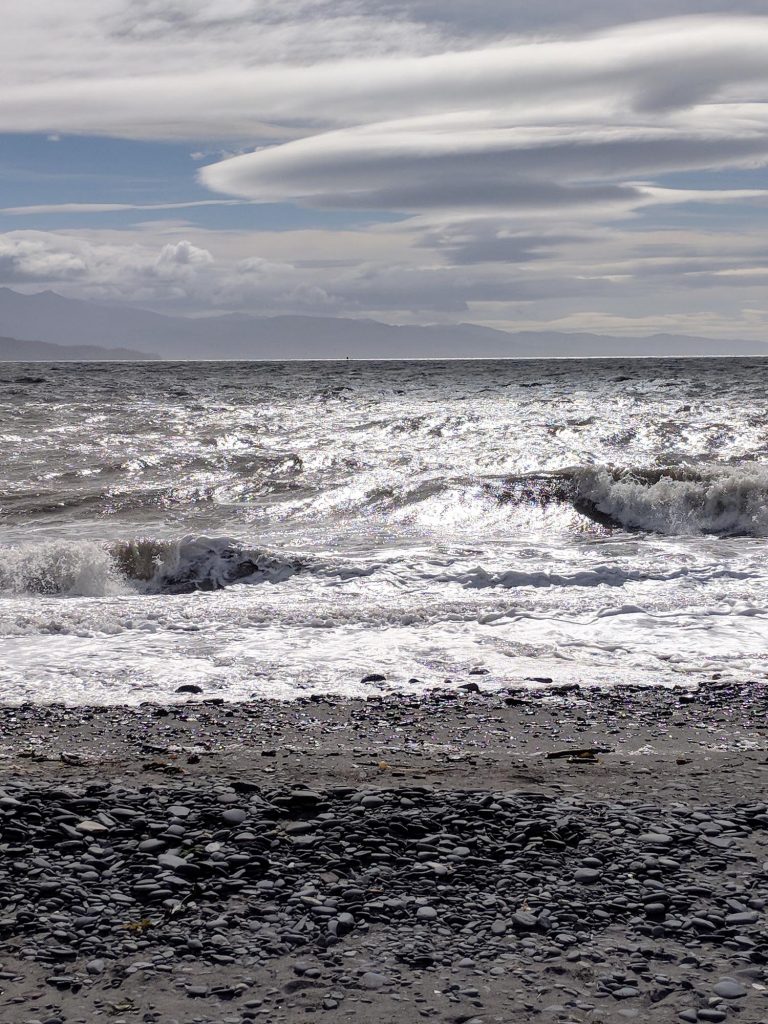 The Nick Dudiak Fishing Lagoon on The Spit is a man-made fishing pond stocked with king and silver salmon for those who want to keep their feet steady underneath them as they cast, bypassing commercial fishing boats. The Seafarers Memorial offers solace to those who have lost loved ones at sea, and an old boatyard provides a scenic backdrop for pictures as retired vessels list one way or the other in their final resting places.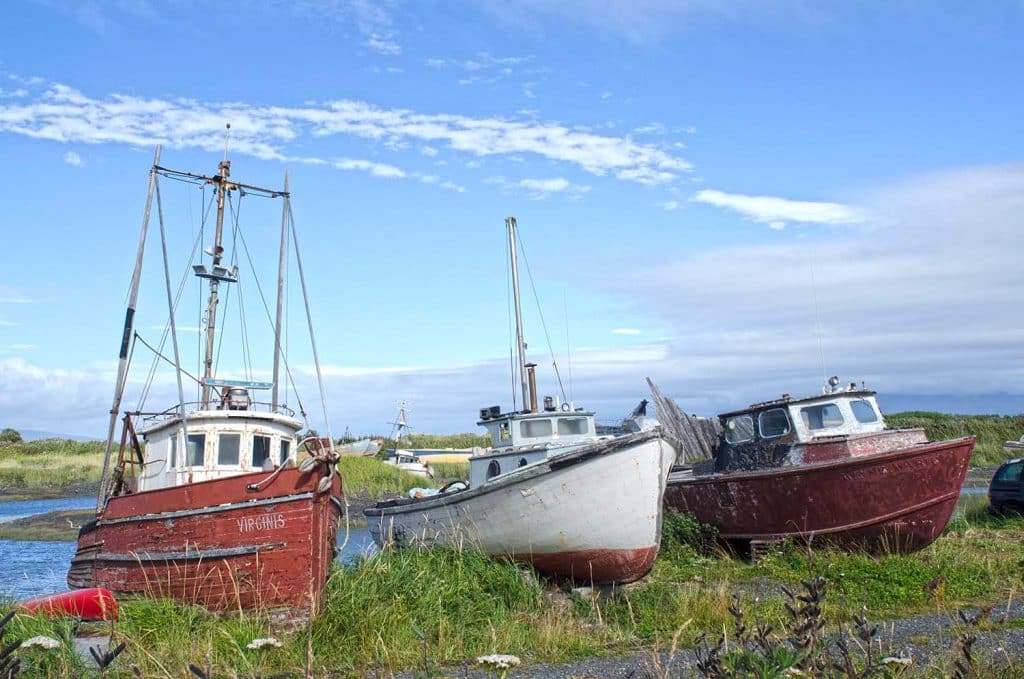 Downtown
Vacationing on The Spit could be a full-time affair, but Homer has so much more to offer visitors. Follow Pioneer Avenue to downtown Homer for an eclectic collection of shops, businesses and restaurants including the quirky Café Cups, which congers up amazing food in a quasi Alice-in-Wonderland environment. That same creativity can be found throughout town, with a variety of art galleries and murals.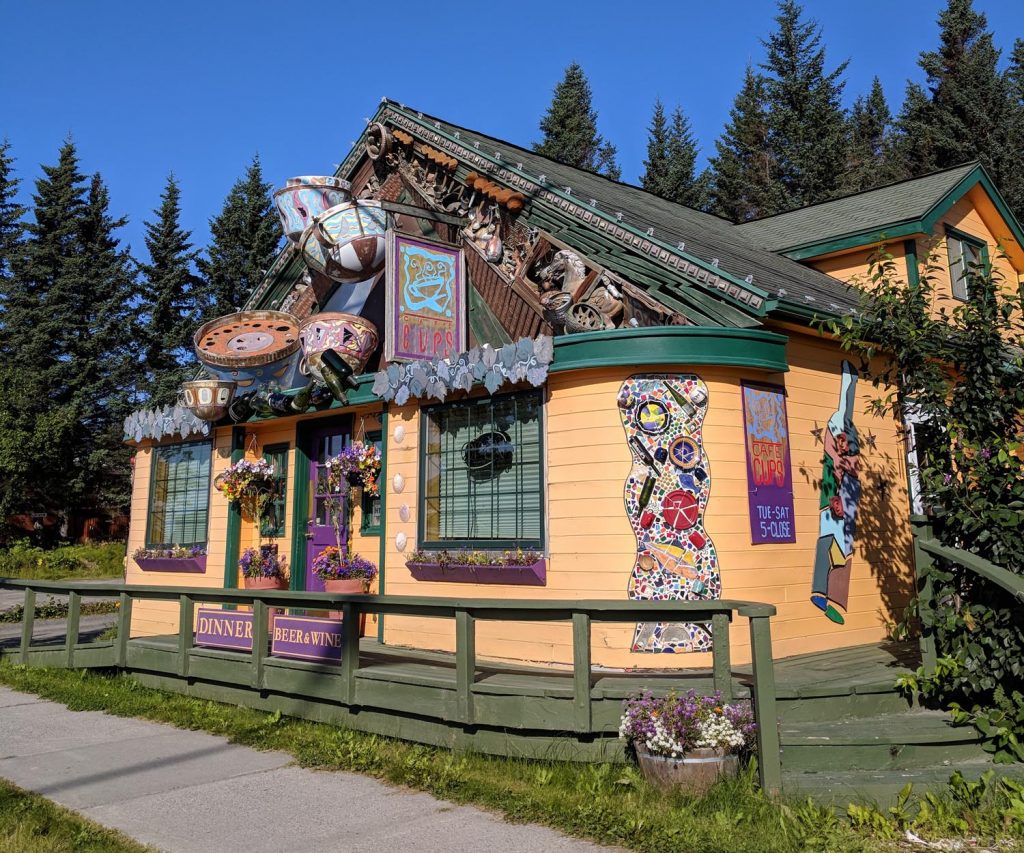 Old Town
Old Town has several remaining buildings from its founding days, each housing successful modern businesses. Take, for instance, the Bunnell Street Arts Center. Artist in Residence, Jarod Charzewski created a community art project entitled "Buoys and Barrels." A day spa promises pampering and a delicious steakhouse offers "dead red" along with the fresh catch-of-the-day.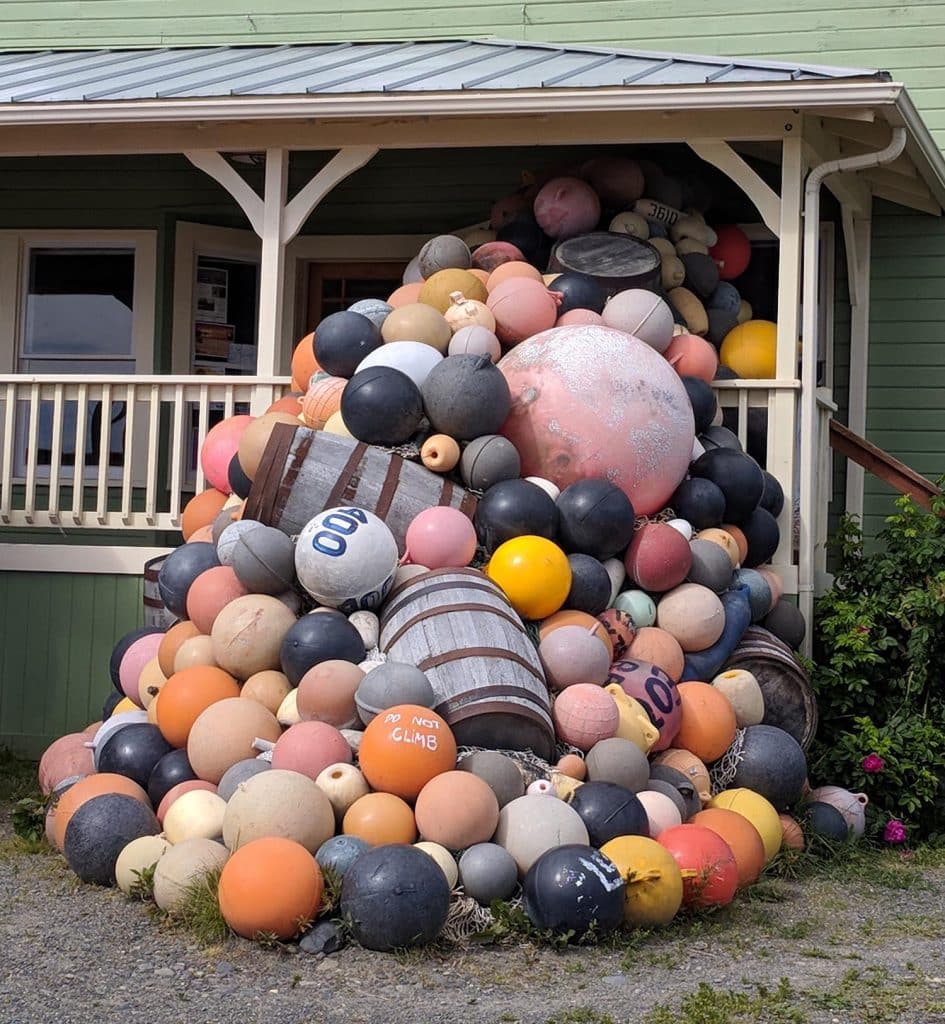 Walk to the end of Beluga Place to enjoy Bishop's Beach, where picnics, beachcombing, and sunset gazing are commonplace.  You can follow the Beluga Slough trail for some hiking or just enjoy the tide rolling in.
Outdoor Activities
It is pretty evident that the residents of this Alaskan settlement know how to make the most of their outdoor surroundings, and visitors have come to enjoy those same activities. Known as "The Halibut Fishing Capital of the World," the waters around Homer team with the large white fish, as well as five distinct species of salmon. There are numerous commercial fishing excursions, and you don't even have to clean and pack your catch. Fish processors will take care of that for you, shipping your catch-of-the-day home to be waiting for you when you arrive!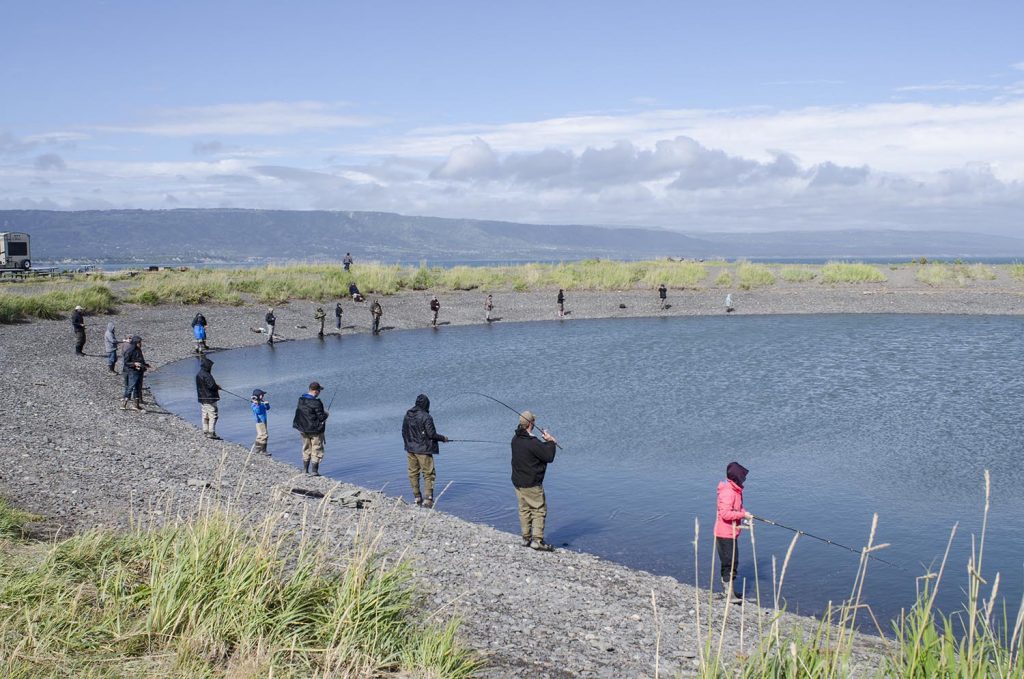 Bear Camp
Homer is the jumping off point for bear viewing, as well.  Nowhere else in the world will you find the opportunity to scout Ursus arctos or brown bears as prevalent as here. Bear camps, flightseeing tours and even webcams of Brooks Falls bears catching salmon as they move upriver to spawn are very popular. Homer is where most bear trips begin.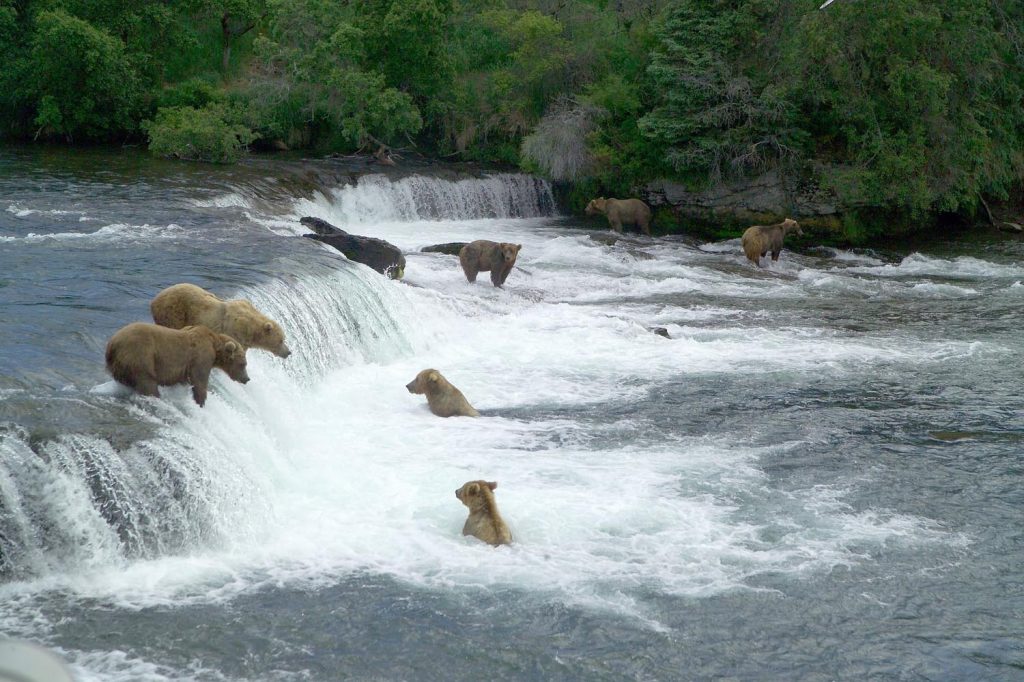 Sign up for Bear Camp and you'll be hopping a plane to Katmai or Lake Clark National Parks across Cook Inlet to stay in a beach tent and live among the bears or view them scouting salmon on the river. It's an amazing opportunity to see one of the world's largest land carnivores in action.
Play in the Water
Sea kayaking and paddleboarding provide a great day's exercise with a stunning background. Put your own vessel in the water at Grewingk Glacier Lake and Kachemak Bay, or let a guide service take care of all the planning. Try your hand at kite surfing from The Spit, but be sure to wear a wetsuit.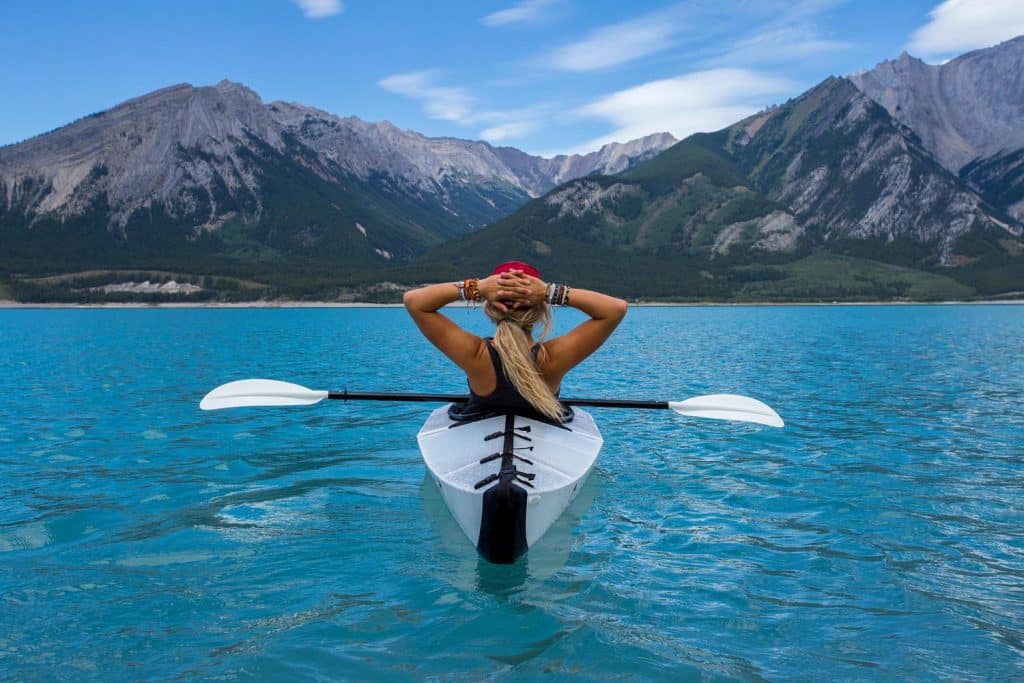 Wildlife Abounds
Can you imagine the amount of diverse wildlife to be viewed in and around Homer? Just picture marine life like sea lions, otters, whales, and seals in the waters off the coast. You can also see birds like bald eagles, sandhill cranes, cormorants, puffins, and loons hanging out along The Spit. Moose and brown bears should complete the list of animals that call this area home. Many can be found as you hike the 80 miles of trails at Kachemak Bay State Park or walk The Spit from one end to the other.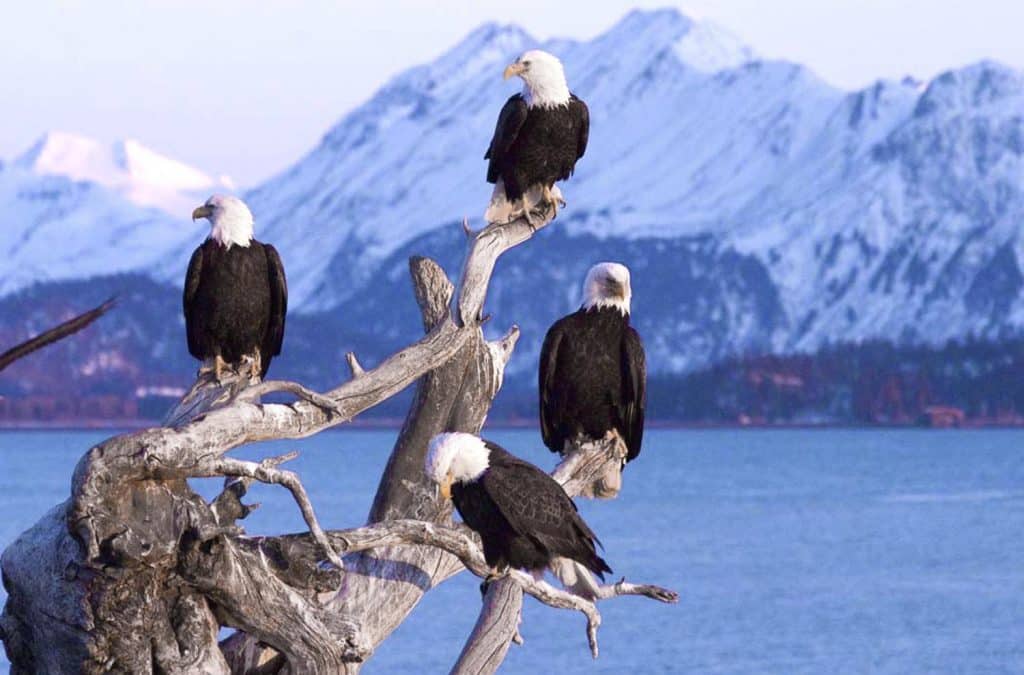 Don't miss the Alaska Islands & Ocean Visitors Center for interactive exhibits and interpretive presentations on marine life in the area right outside its doors. Guided nature tours and wildlife viewing tips are available to anyone interested, and entry is free. Trails from the center lead through wetlands where many species of seabirds can be seen, then on to Bishop's Beach.
RVs Welcome Here
Homer is very welcoming to RVers, with several campgrounds available in town, on The Spit and even high in the hills overlooking Kachemak Bay. The town also offers all amenities that tourists have come to expect, from budget motels to luxurious lodging, drive through restaurants to fine dining, and plenty of shops to meet every need, including groceries, fuel, and souvenirs.
As you wind up your visit to Homer, I think you'll find as I did, that a little piece of your heart is left there. The town offers exciting adventures not found in the lower 48, but it also provides a place for quiet reflection and rest. It has managed to encapsulate the best of Alaska and made that accessible to us all. I don't know about you, but I'm already planning my next trip back.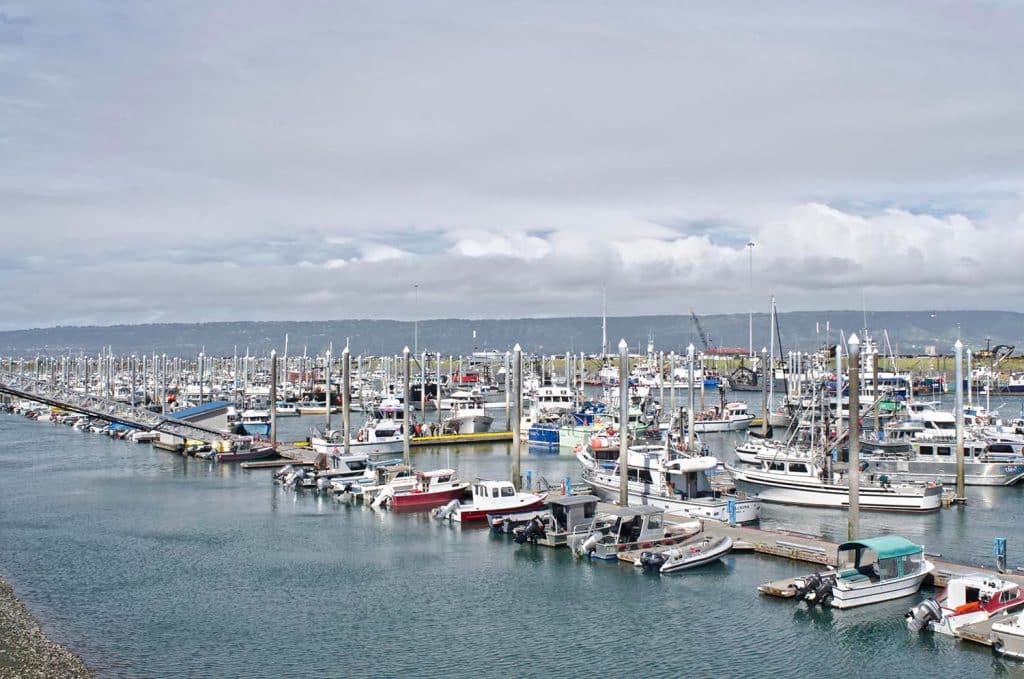 Be sure to catch the other destinations to visit within the Last Frontier. Look for other Alaskan getaways in weeks to come!
Author's Note: If you will be driving through Alaska and/or Canada please consider purchasing a current copy of "The Milepost."  It is a travel guide that will list necessities (like gas stations) and amenities (like lodging) throughout Alaska and the western Canadian provinces by milepost marker.  This is a prerequisite for traveling in the area, as distances between service stations and grocery stores can be hundreds of miles in many cases.  Another piece of knowledge gleaned from "The Milepost" are the hours (and seasons) of operation of businesses along the route, as many close down during fall and winter.
---
What are your thoughts of Homer, Alaska? Leave a comment below!
Popular RV Rentals!
Search for RV rentals in your area, just replace Texas with city or state you want to rent in.
What Makes Roamly Different?
Get the best coverage for less, no matter where you and your RV go.
Get smarter insurance you can't find everywhere, like policies that let you rent your RV without losing coverage.
Rest easy knowing your coverage is backed by fellow RV experts.
Learn More about making money renting your RV
What people are saying:
Roamly is 33% less than our previous RV policy with State Farm, with no risk of being dropped for renting it out. Most people I talked to reported similar savings. Plus, I got a multiple-vehicle discount rate for my car insurance :)
Lauren S.