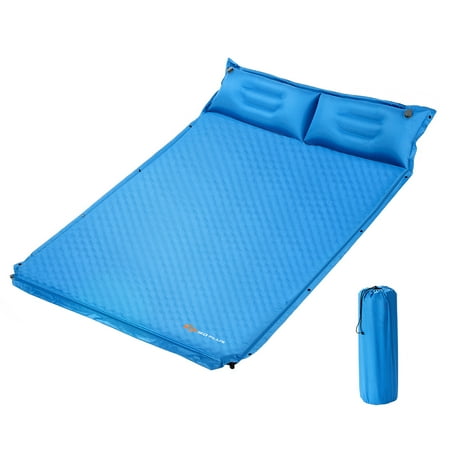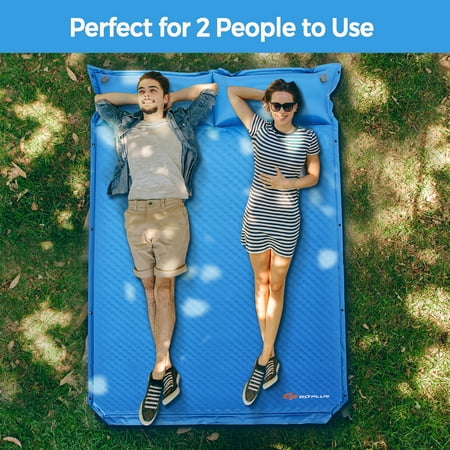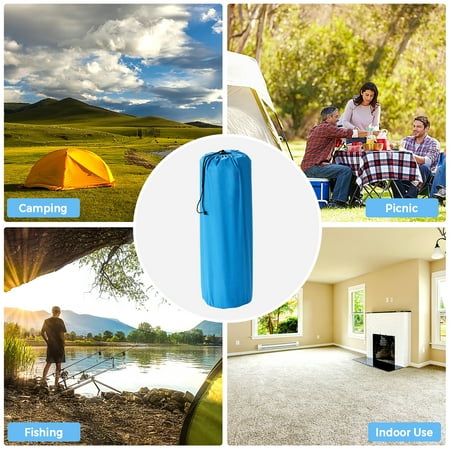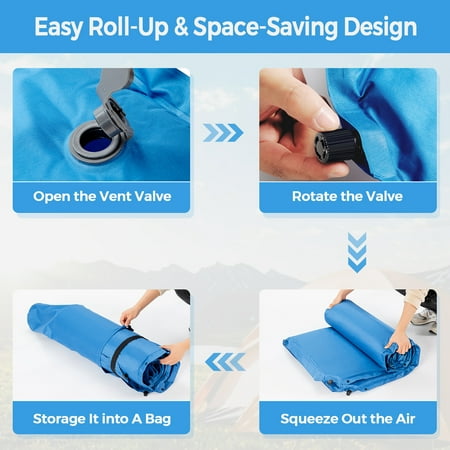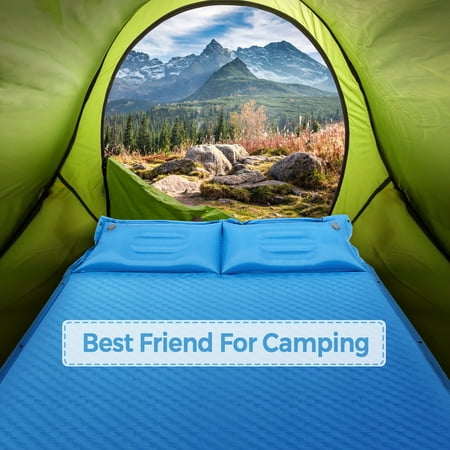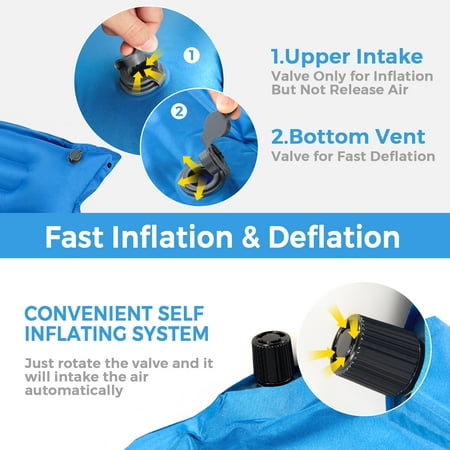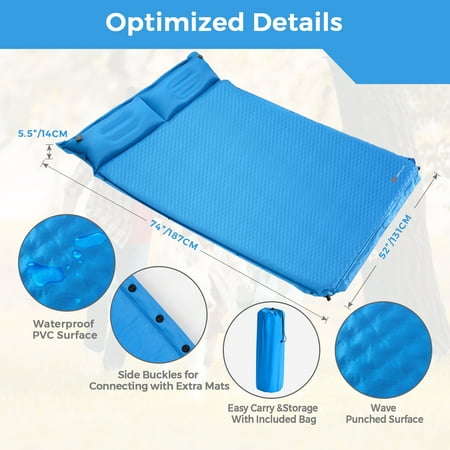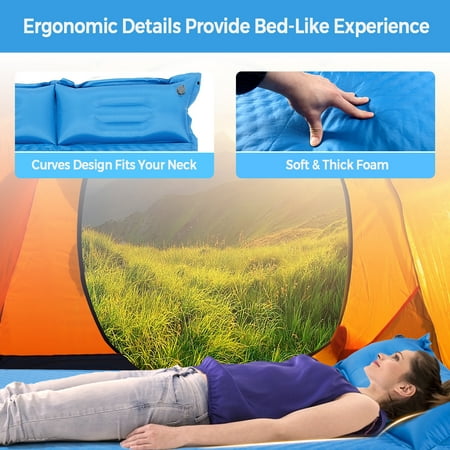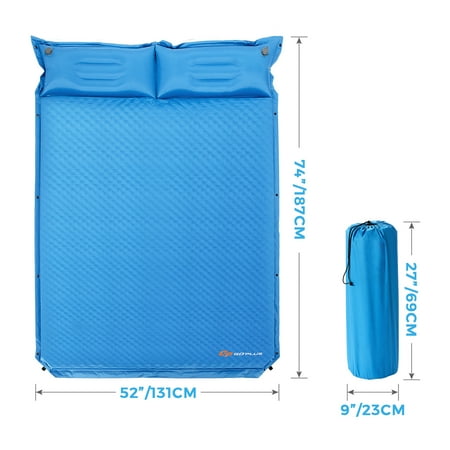 Price: $119.99 - $59.99



Self-Inflation & Quick Deflation: No pump is required for the camping mat due to the built-in self-Inflating system. When you are going to inflate the mat, just twist the valve. Roll up the mat to quickly squeeze out the air, and it will be more convenient for outdoor occasions.Thick Foam & Waterproof PVC: The soft and thick foam of this camping mat will insulate cold from the ground, providing you with a cloud-like sleeping experience and keeping you in a warm environment. The waterproof PVC surface keeps the mat dry, allowing you to use it even under a damp condition.Ergonomic Pillows & Large Size: The pillow with ergonomic design matches the human body curves to provide head and neck support with bed-like comfort for great night sleep. 74"x 52"lager size is specially designed for 2 people to use, and there is no need to suffer a cheap flimsy short camping mat.Side Buttons for Mat Connection: This outdoor sleeping mat features 5 buttons on each side which are used for connecting with another mat to create an extra-large area. This flexible combination design increases its practicability for more people to use on different occasions.Space-Saving & Portable Design: It is easy to carry it to any place you need it. Just to deflate and roll it up, and it will be a compact unit. It is perfect for camping, hiking, traveling, slumber parties, and other outdoor activities, and also convenient for storage in your car.
Popular RV Rentals
Search for RV rentals in your area, just replace San Jose with city or state you want to rent in.