Your RV's tires are extremely important. I've discussed tire care before, but I wanted to address what you should do to your tires before you put your RV away for the season. It's that time of year, and you should be prepping your RV already if you haven't done so. 
With that in mind, here's what you'll need to do to your tires before you put it in storage.
Clean Your Tires
Among the many things you should do to winterize your RV, one of them is to clear your tires. I recommend cleaning your entire RV, inside and out. While doing that, make sure to get your tires good and clean.
Wash them like you would the rest of your RV's exterior and then apply a special tire cleaner or conditioner. Something like the 303 Tire and Rubber Cleaner will do the trick. You simply spray it on, let it sit and then wipe it off.
Pump Up the Tires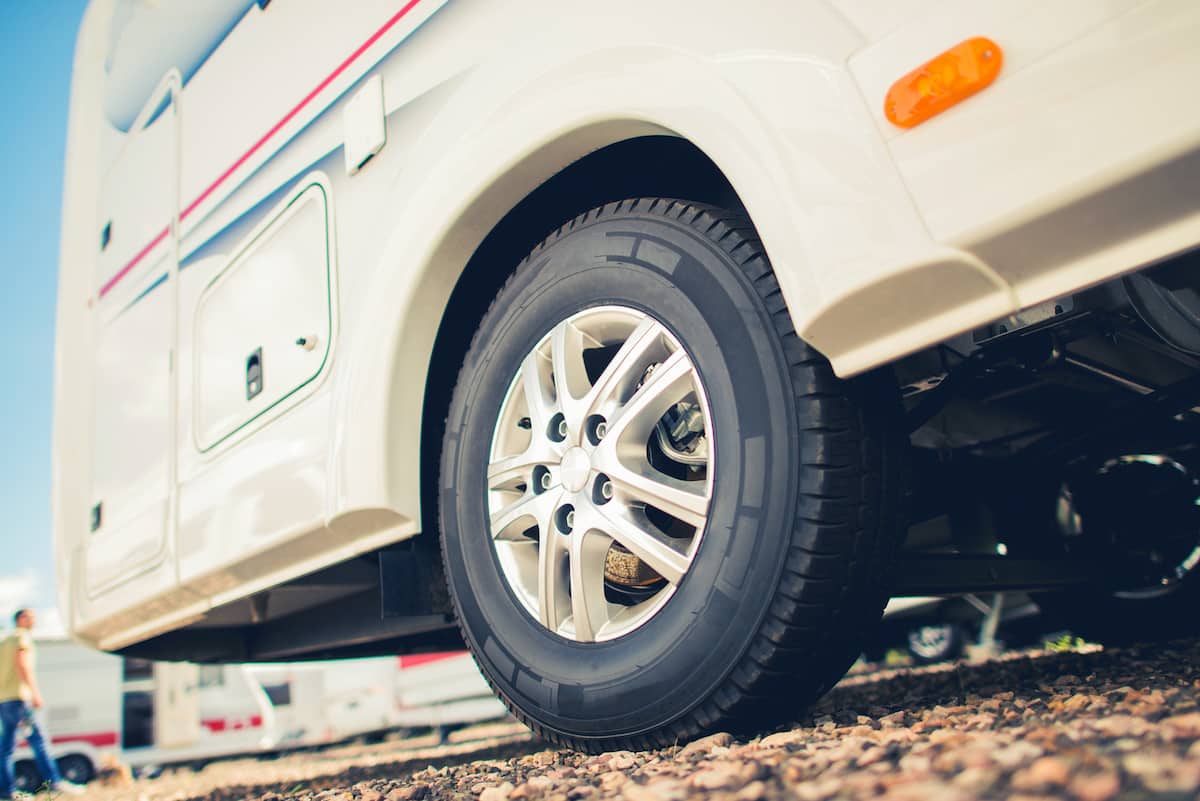 Before you put your RV away for the colder winter months, you need to think about the air pressure in the tires. Your RV tires should be neither over-inflated or under-inflated as each can cause issues.
Read the proper tire pressure on the tire's sidewall and inflate your tires to the maximum pressure. This will ensure your tires are distributing weight appropriately.
It's also smart to make sure you check your tire's air pressure periodically during the time it is in storage. Cold air makes the air inside the tires denser and this can reduce the tire pressure. By checking it regularly, you'll ensure it doesn't get too low.
Use Wheel Blocks or Tire Cradles
Putting something between your RV's tires and the ground or pavement where you park it can help keep your tires in good condition.
Wheel blocks or tire cradles are the best option here. They will ensure that you RV's tires rest evenly and help ensure weight is properly distributed.
Use Tire Covers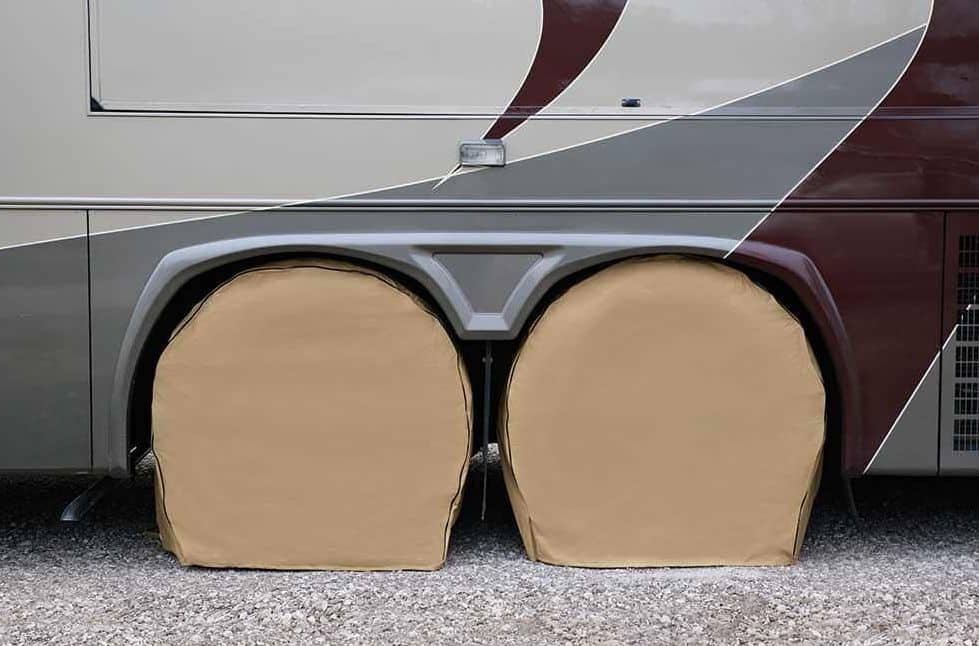 Tire covers can help keep your tires from feeling the negative impacts of the weather. Rain, excessive sunlight, wind, and snow all impact tire life. By covering your RV's tires while it's not in use, you'll increase their longevity.
Tire covers are inexpensive and easy to install. They can even sometimes be color-matched to your RV, to give your rig a streamlined look even when it's not in use.
---
Keeping your RV's tires in the best condition is important. If you have any questions, reach out to Camping World's service department.
Popular RV Rentals!
Search for RV rentals in your area, just type in the location want to rent in.
What Makes Roamly Different?
Get the best coverage for less, no matter where you and your RV go.
Get smarter insurance you can't find everywhere, like policies that let you rent your RV without losing coverage.
Rest easy knowing your coverage is backed by fellow RV experts.
Learn More about making money renting your RV
What people are saying:
Roamly is 33% less than our previous RV policy with State Farm, with no risk of being dropped for renting it out. Most people I talked to reported similar savings. Plus, I got a multiple-vehicle discount rate for my car insurance :)
Lauren S.