Watch this to make sure your RV is all set for you to have your best RV life. Camping World's RV product specialist Ian Baker, along with Camping World Service Technician Sean Harless, will provide you helpful tips on some do-it-yourself RV maintenance as well as answer your RV maintenance questions.
Meet the Speakers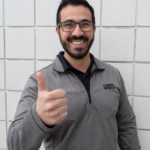 Ian Baker | Hi folks, I'm Ian Baker! I have been an RV Product Specialist at Camping World for 4 years, so you can call me an expert when it comes to the RV industry! If I'm not at work, you'll find me outdoors with my wife and kids – I am a family man at heart. I am extremely excited to kick off our first Summer Solstice Event, and I hope to answer many of your questions live during the show!
Sean Harless | Hi everyone, I'm Sean Harless! I am a Service Director for Camping World, based out of North Carolina. During the Summer Solstice Event we will go over all the ins and outs of maintaining your RV. If I'm not at work, you'll find me behind a barbeque with friends and family!
Popular RV Rentals!
Search for RV rentals in your area, just replace Texas with city or state you want to rent in.
What Makes Roamly Different?
Get the best coverage for less, no matter where you and your RV go.
Get smarter insurance you can't find everywhere, like policies that let you rent your RV without losing coverage.
Rest easy knowing your coverage is backed by fellow RV experts.
Learn More about making money renting your RV
What people are saying:
Roamly is 33% less than our previous RV policy with State Farm, with no risk of being dropped for renting it out. Most people I talked to reported similar savings. Plus, I got a multiple-vehicle discount rate for my car insurance :)
Lauren S.