Many times camping trips involve exploring new territory and discovering enticing attractions along the way. Passenger tour trains have that magnetic appeal for many RVers, providing a novel way to see hidden countryside not normally viewed from the road. Railroad passengers learn about local history, culture and the many colorful characters from the communities visited. Camping World wants to make sure you don't miss the departing whistle, so we have created a series entitled RVing the Rails. You will find the most popular excursion trains to ride in each state, complete with any specialty trains they might offer.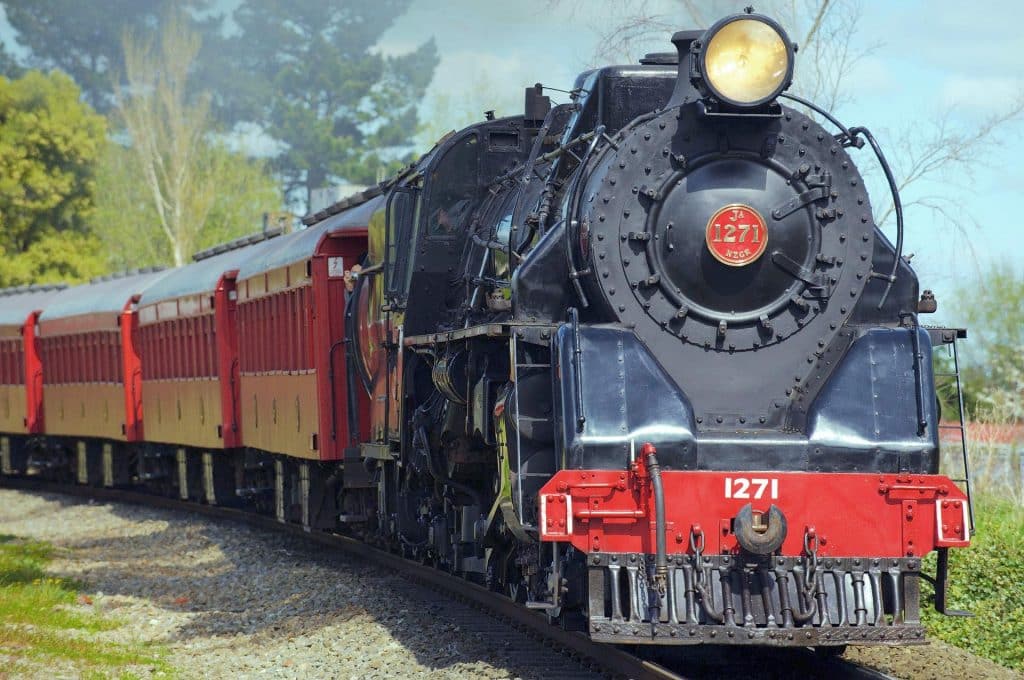 Today we will explore the most popular trains in New York:
Adirondack Scenic Railroad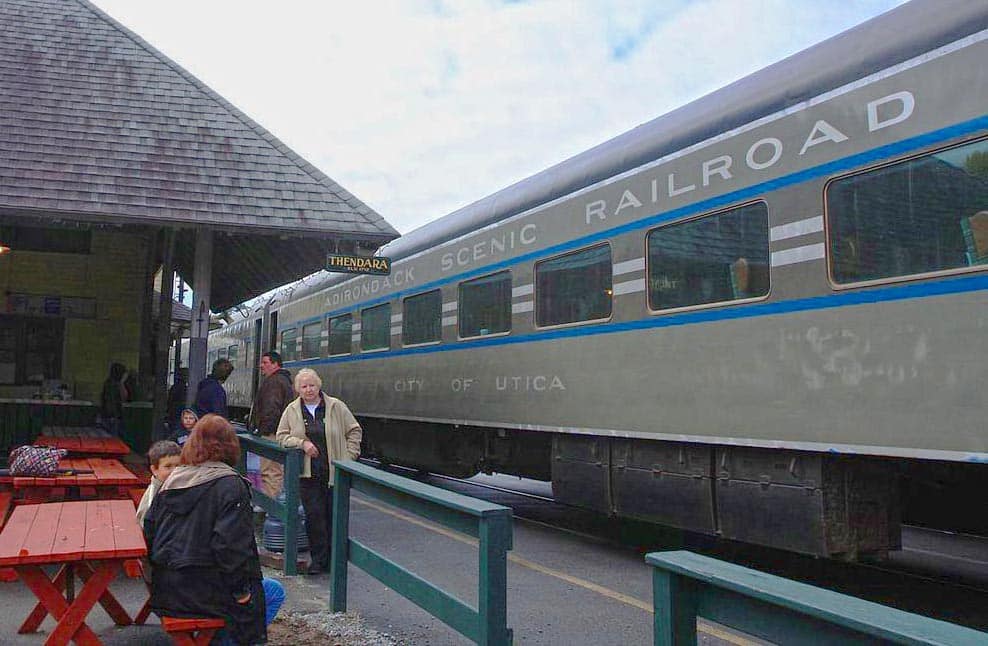 Once a part of the New York Central Line in 1853, the Adirondack Scenic Railroad continues the tradition of transporting passengers in upstate New York. The excursion train of today travels between Utica, Old Forge, and Big Moose, offering daily service during the Spring, Summer, and Fall.
Several specialty trains take advantage of the beautiful landscapes in the Adirondacks on specific dates throughout the year.
Railway and Locomotive Types
The train is pulled on standard gauge rails by a fleet of diesel engines. The rolling stock is made up of private cars and coaches from the 1920s through the 1950s. The railway also offers rail bikes for groups of people looking for more direct involvement in their "locomotion."
Seating Options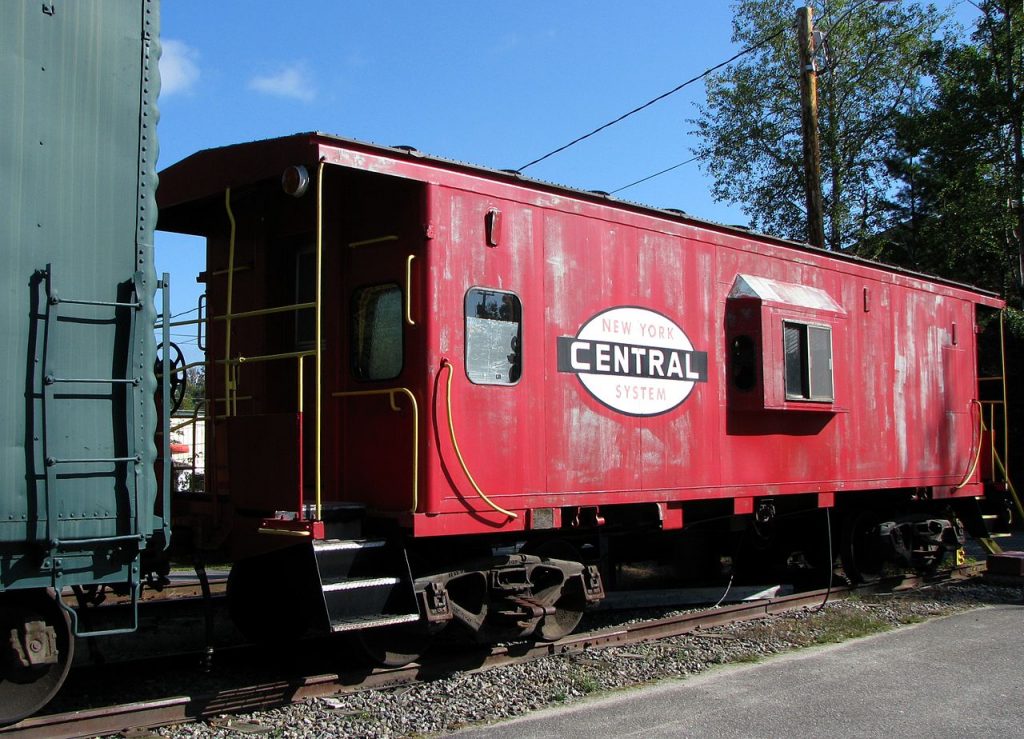 The railroad has open seating with two classes of service on its daily routes:
Coach Class – Seating is available in enclosed coach cars.
First Class – Seating is available in private cars.
Riding Options
The Adirondack Scenic Railroad offers one-way and round-trip options between its daily stops. They are as follows:
Utica to Old Forge one-way
Utica to Old Forge round trip
Utica to Big Moose round trip
Old Forge (Thendara) to Utica one-way
Old Forge (Thendara) to Big Moose one-way
Old Forge (Thendara) to Otter Lake one-way
Specialty Trains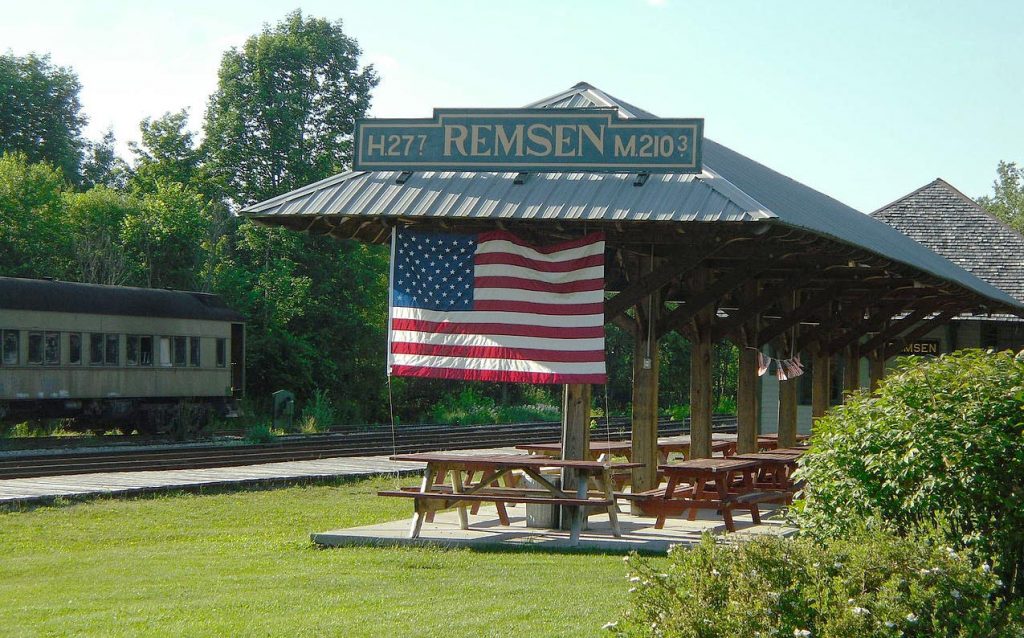 Beer & Wine Train – Enjoy the countryside as you sip local beers and wines on the train. Passengers receive a commemorative glass with their ticket.
Soda Fountain Train – Take a train ride into the past, as you travel from Utica to Remsen for a lunch stop at a 1950s soda fountain.
Princess Super Hero Train – Children will watch wide-eyed as their favorite superheroes board the train with them for an adventurous ride. Capture it all on film back at the station, where photo opportunities abound!
Haunted History Evening Train – Get spooked on this haunted journey into Old Forge's murderous history. Darkness surrounds the tales told as passengers disembark at a forest for ghostly stories and unsolved crimes.
Length of Season
The Adirondack Scenic Railroad has regular train service in Spring, Summer, and Fall, with specialty trains running on specific dates year-round. Check out their schedule here.
Arcade & Attica Railroad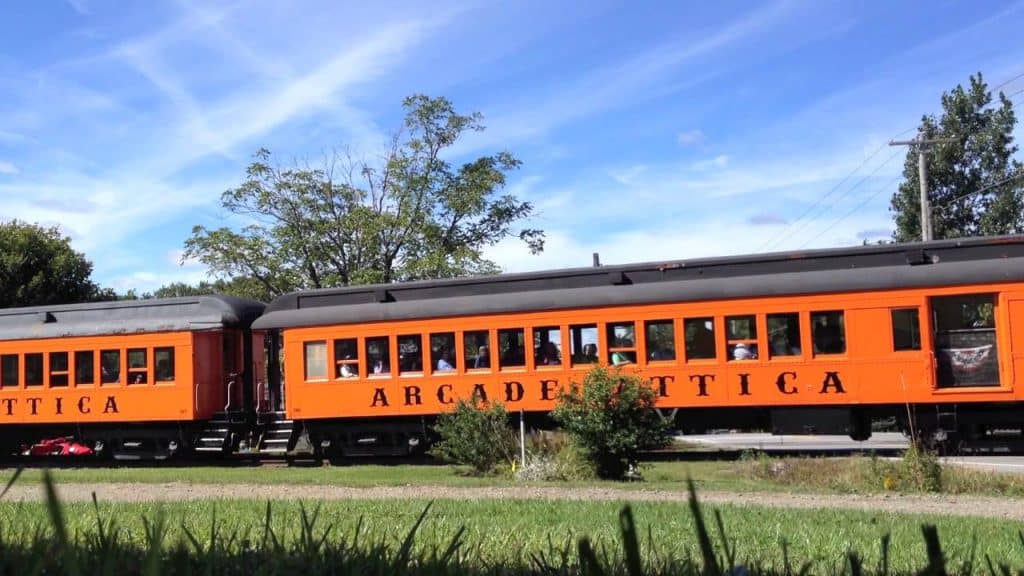 In 1880 the Buffalo, Arcade & Attica Railroad began as a partial line between Attica, New York, and Pittsburgh, Pennsylvania. Begun as a narrow-gauge railway, the tracks were standardized in 1895. Less than 20 years later, decisions were made to close this section of the line.
Local farmers and merchants needed the railroad for transporting livestock, products, and cargo so they pooled their money and came up with $79,000 to purchase the line, creating the Arcade & Attica Railroad Corporation. They still retain ownership, and the railway continues running freight services and passenger excursion trains.
Railway and Locomotive Types
Running on standard gauge rails, the Arcade & Attica moves its scheduled weekend trains with a steam engine. However, the engine is in for much needed repairs and a vintage World War II diesel will be pulling rolling stock for all trains during the 2019 season.
Seating Options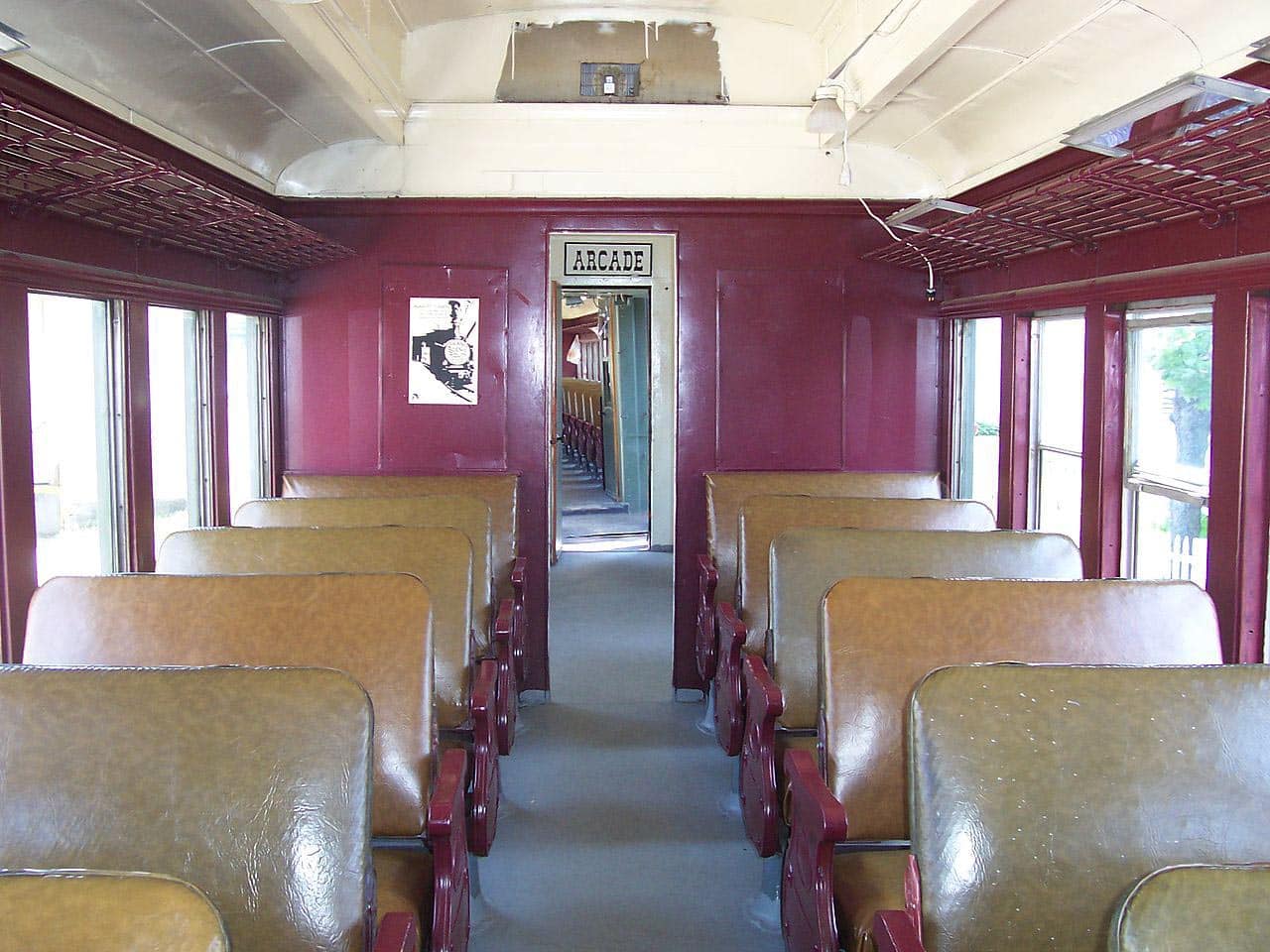 All seating is coach class, with assigned seating in any one of six enclosed coaches. The round trip from Arcade to the Curriers Station takes approximately 90 minutes, including uncoupling the engine and moving it to the back of the train for the return trip to Arcade.
Riding Options
All train rides originate at the Arcade depot, traveling to Currier Station, where the engine is uncoupled and moved to the back of the train for its return trip. There are no side trips available.
Specialty Trains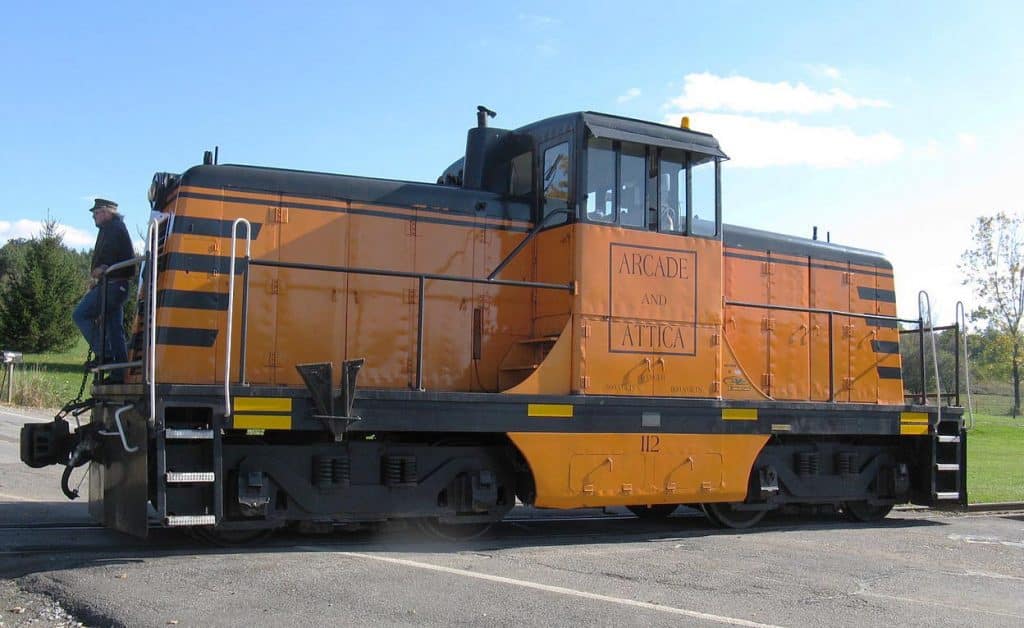 Civil War Weekend Train – Enjoy a two-and-a-half-hour round-trip train outing with Civil War reenactors and demonstrations.
Murder Mystery Dinner Theater Train – Discover who killed a fellow train passenger, while you enjoy a catered dinner and a scenic ride on the rails.
May the Rails Be With You – Come dressed as your favorite Star Wars character for a train ride that even Jabba the Hut would enjoy!
Length of Season
The Arcade & Attica Railroad runs every weekend from Memorial Day through the end of October. Specialty trains take place on specific dates throughout the year. Check out the train schedule to find your perfect trip.
Catskill Mountain Railroad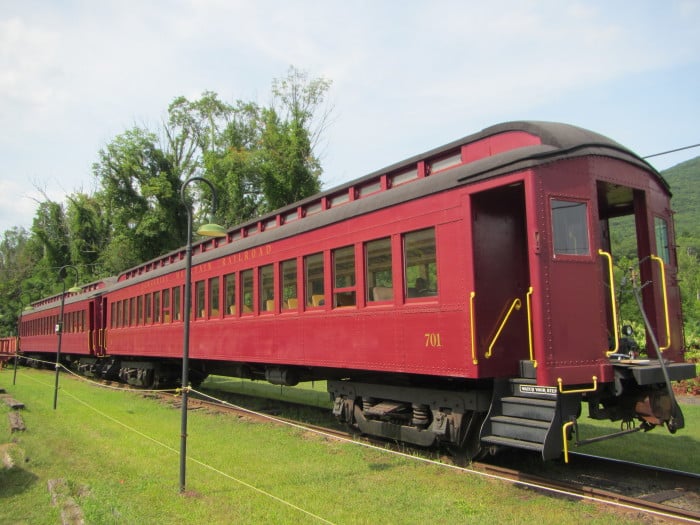 Built in 1868, the Catskill Mountain Railroad has descended from the Rondout & Oswego Railroad and is considered a heritage railway, connecting the Hudson Valley with the Catskills. Originally created to haul quarried rock, cargo, and farm products to New York City, today the railroad offers passengers transport through the scenic landscapes of the Catskill Mountains, just as it took vacationers to the hotels and camps in the region for the last sixty years.
Railway and Locomotive Types
The Catskill trains are pulled by diesel engines on standard gauge track. The rolling stock consists of Kingston coaches made by Pullman and restored swift electric coaches.
Seating Options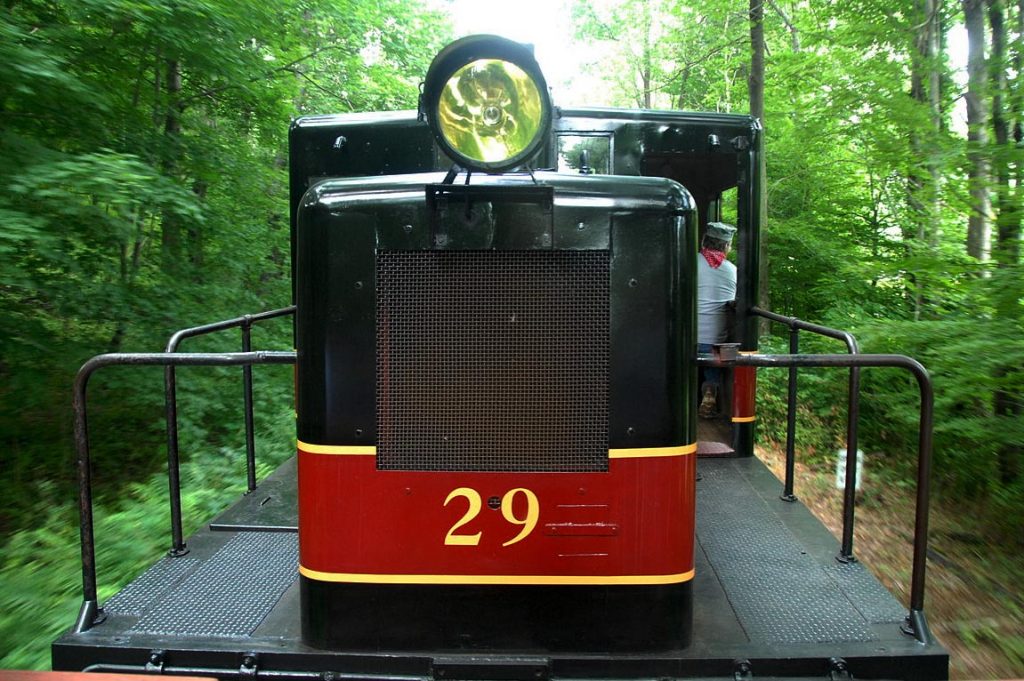 All trains, with the exception of the Polar Express, are open seating in general admission on any of the enclosed coach or open gondola cars. Passengers may move throughout the train, but children must be accompanied by an adult.
Riding Options
The train leaves the Kingston depot, venturing up Hurley Mountain and eventually returning to Kingston. There are no one-way tickets or side trips available.
Specialty Trains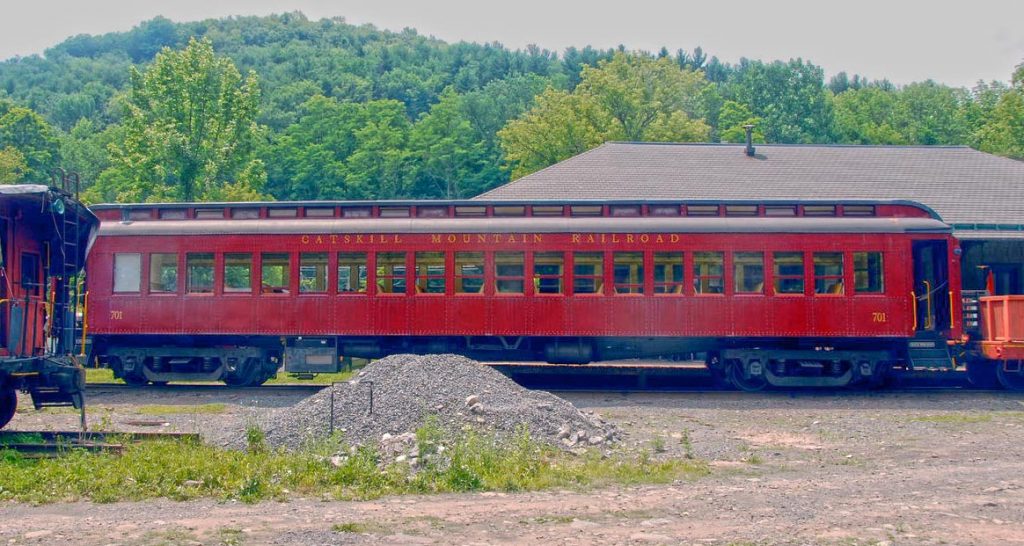 Great Train Robbery – Celebrate the legend of the Great Train Robbery as depicted in the 1903 silent movie that was filmed on New York rails. Hold on to all of your valuables on this train!
Peace Train – Several Peace Trains are scheduled throughout the summer with live musicians and entertainment for the whole family.
Rails of Terror – Take a ride on haunted rails, if you dare! A cast of characters will strike terror in the hearts of passengers on this frightening train.
Polar Express – Read along with the classic story as passengers snack on cookies and cocoa, while their golden tickets are punched. Then watch for Santa at the North Pole as he and his helpers hand out silver bells and sing Christmas carols. Children from 1 to 92 will enjoy this holiday train.
Length of Season
The Catskill Mountain Railroad runs trains from Kingston, New York on Saturdays from June through Labor Day, with specialty trains scheduled on specific dates well into December. Take a look at the train schedule for days of service.
---
Join the thousands of RVers that have a love affair with trains and ride the rails on your next camping trip. Check out the other excursion trains available on a state-by-state basis in our series, RVing the Rails.
Popular RV Rentals!
Search for RV rentals in your area, just type in the location want to rent in.
What Makes Roamly Different?
Get the best coverage for less, no matter where you and your RV go.
Get smarter insurance you can't find everywhere, like policies that let you rent your RV without losing coverage.
Rest easy knowing your coverage is backed by fellow RV experts.
Learn More about making money renting your RV
What people are saying:
Roamly is 33% less than our previous RV policy with State Farm, with no risk of being dropped for renting it out. Most people I talked to reported similar savings. Plus, I got a multiple-vehicle discount rate for my car insurance :)
Lauren S.