Many times camping trips involve exploring new territory and discovering enticing attractions along the way.  Passenger tour trains have that magnetic appeal for many RVers, providing a novel way to see hidden countryside not normally viewed from the road. Railroad passengers learn about local history, culture and the many colorful characters from the communities visited. Camping World wants to make sure you don't miss the departing whistle, so we have created a series entitled RVing the Rails. You will find the most popular excursion trains to ride in each state, complete with any specialty trains they might offer.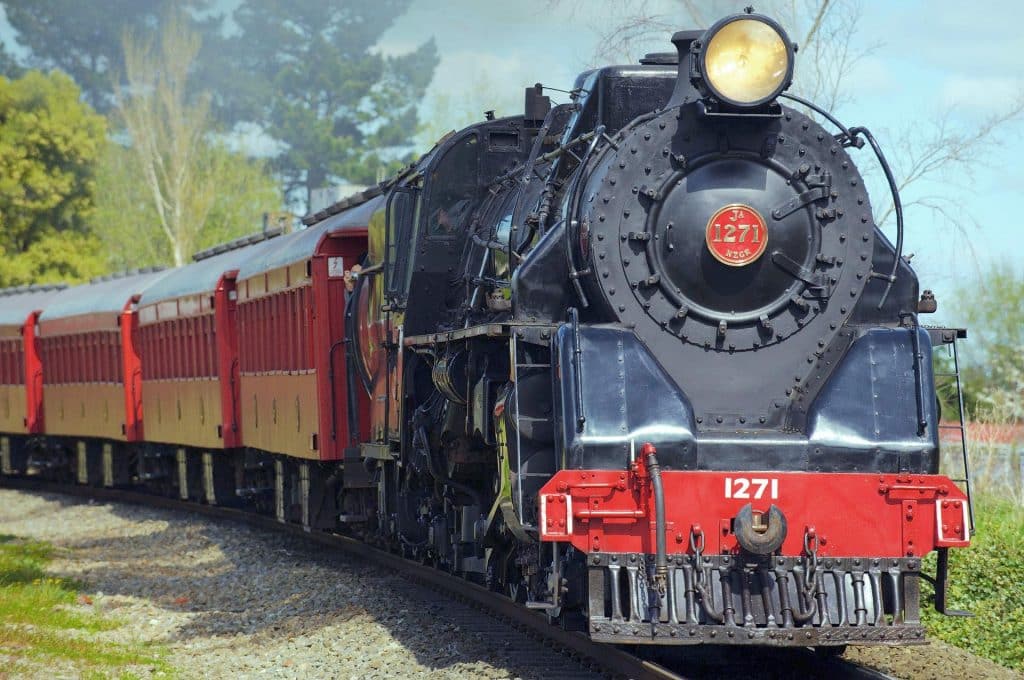 Today we will explore the most popular trains in Wisconsin:
Camp Five & Lumberjack Steam Train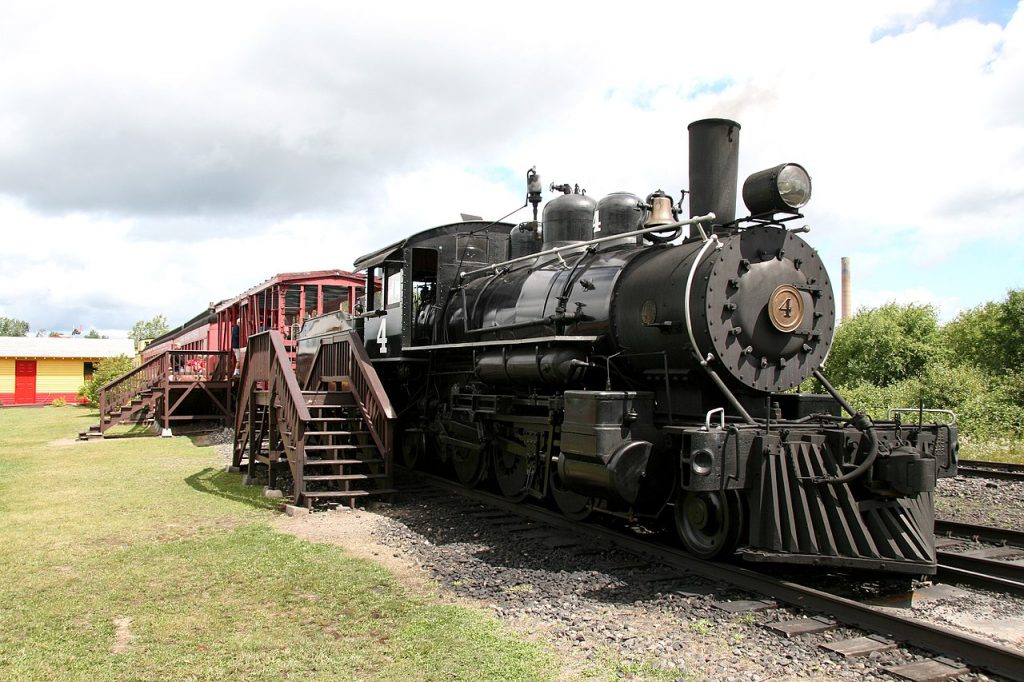 A most interesting rail line, the Lumberjack Steam Train began back in the late 1890s as the transportation to and from a lumber camp to the company town of Laona. The camps were numbered and Camp Five raised all of the meat, produce and horses for the lumber industry in the region.
Today the camp buildings remain as they were, with an operating blacksmith shop, general store and animal barns where train passengers enjoy a trip back in time.
Railway and Locomotive Types
The Lumberjack uses one of the largest steam locomotives in Wisconsin to pull its rolling stock on standard gauge rails. The all-steel passenger coaches, one open car and three cabooses offer rides from the depot in Laona to Camp Five, where guests can peruse the lumberjack camp and participate in various activities there.
Seating Options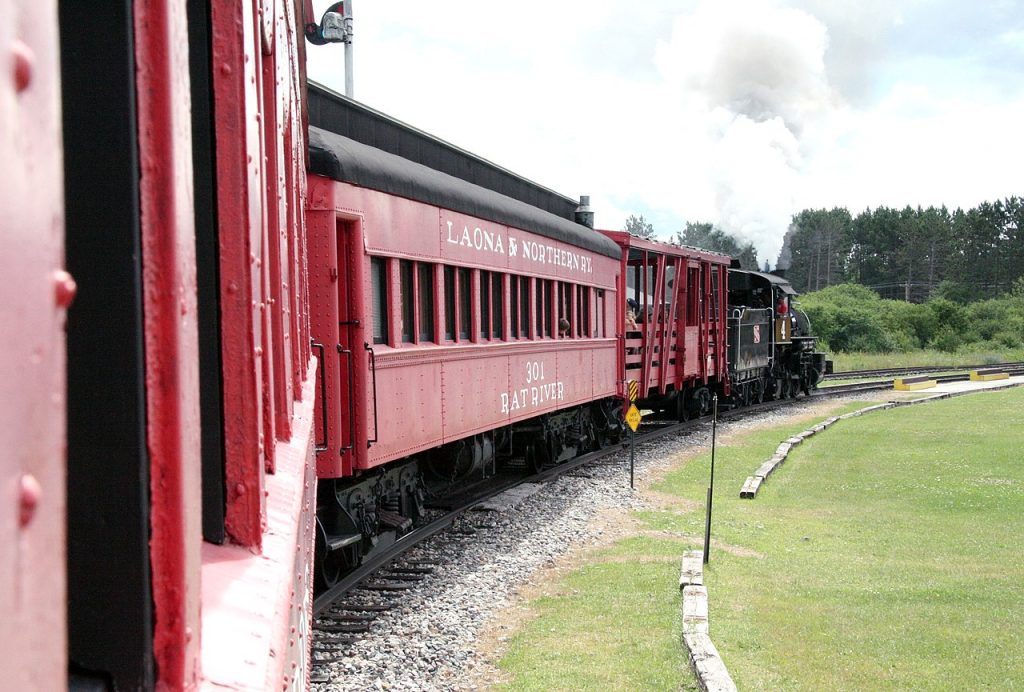 All seating on the train is open and unassigned. Tickets for all regular trains cannot be purchased online or in advance but must be procured at the depot at least 15 minutes in advance of train departures. The Cowboy reenactment train tickets go on sale for two months in advance and sell out quickly.
Riding Options
Passengers can sit in enclosed coaches, an open car or a caboose for the six-mile excursion. The train runs four times a day, taking all riders to Camp Five, where they can visit a logging museum and blacksmith shop, a farm corral with calves, goats, ducks and geese, and the Choo Choo Café for a bite to eat. Passengers can catch later trains back to the depot.
Specialty Trains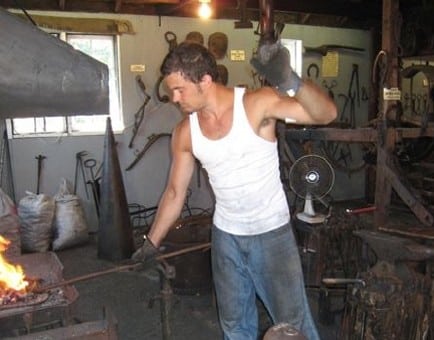 The Lumberjack Steam Train has two specialty trains, both running in Autumn:
Corn Maze and Haunted Slaughterhouse Tour – Participate in fun (or scary) activities when the train reaches Camp Five.
Cowboy Reenactment and Fall Festival Tour – Head back to the Wild West, as cowboy thieves attempt to rob the train.
Length of Season
Running Tuesday through Saturday from June 18 through August 17, the train also runs on September 21, 28, and October 5. Check the railroad schedule to see specific times.
Osceola & St. Croix Valley Railway
Here's a train with a bit of an identity crisis: Although the Osceola & St. Croix Valley Railway leaves the depot in Osceola and is considered a "Wisconsin" train, it is owned and operated by the Minnesota Transportation Museum. It appears that the railroad came about this conundrum honestly, however, as a location change occurred in 1992, moving from Stillwater, Minnesota to its current home at the Soo Line depot in Osceola.
This heritage railroad is a living museum of moving history, operating a number of restored and renovated cars and engines along 36 miles of track.
Railway and Locomotive Types
The St. Croix Valley Railway runs several diesel engines on standard gauge tracks. The rolling stock consists of many coach cars, a parlor car, and a baggage car. They are currently refurbishing a dome observation car to add to the lineup for the 90-minute trip to Marine on St. Croix or the 50-minute excursion to Dresser.
Seating Options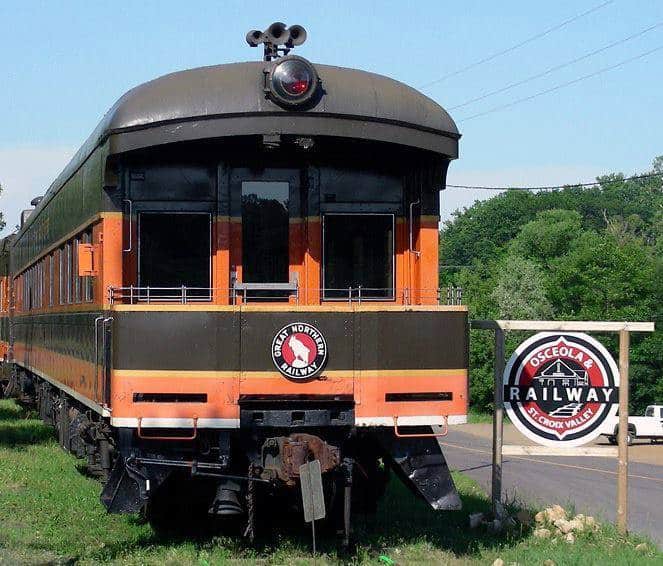 Passengers on the Osceola & St. Croix Railroad have several options as far as tickets are concerned:
Coach Tickets do not have assigned seating. They are for travelers who are "just along for the ride."
First Class Tickets have preordered food that is served on the following trains:
Dinner Train – A three-course meal is served by black-tie attendants on an evening train.
Brunch Train – Watch the St. Croix River Valley pass outside as you dig into a tasty Sunday morning brunch.
Pizza Train – Individual pizzas, sodas, and dessert make this train a big hit!
Riding Options
The railway offers two round-trip rides:
A trip from Osceola to Marine on St. Croix, Minnesota.
A trip from Osceola to Dresser, Wisconsin.
Passengers are encouraged to walk through the cars on their excursions and talk with hosts in each about the train's history and car renovations.
Specialty Trains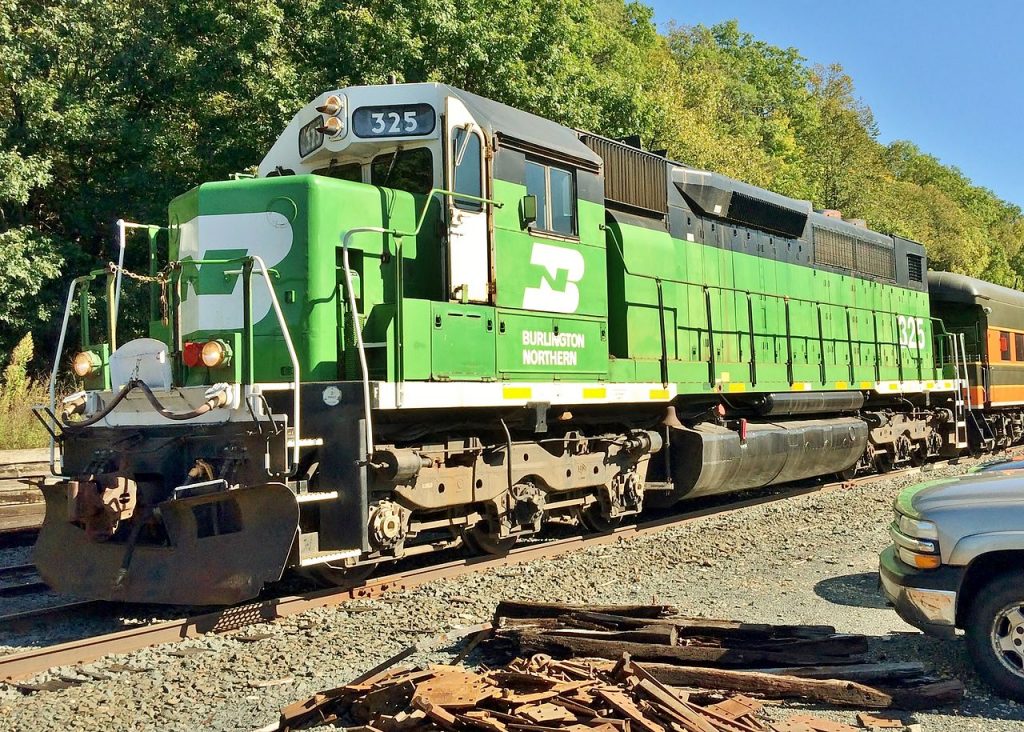 Fireworks Express – Don't miss the fireworks on this special holiday train. They are sure to be explosive!
Fall Colors Tour – Relish a ride through the St. Croix River Valley at the height of the Fall color season.
Pumpkin Express – Catch the Pumpkin Express to enjoy music, games, and food after picking the perfect pumpkin to carve.
Tots & Trains – This activity does not include a train ride, but does provide two hours of "train play," with interactives, storytime, and crafts on the first and third Wednesdays of the month at the Jackson Street Roundhouse.
Length of Season
The railroad season runs from May through October, with train departures on Saturdays and Sundays. Specialty trains run on specific dates, so please check the calendar to schedule your excursion.
Wisconsin Great Northern Railroad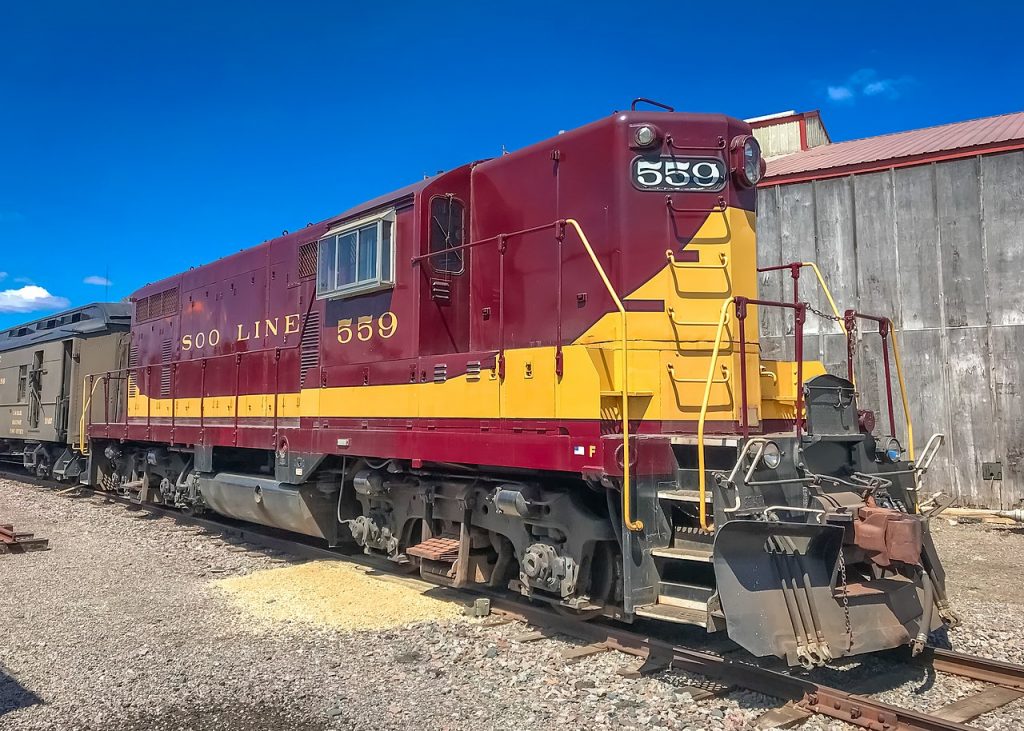 Moving along tracks that were laid over 100 years ago, the Wisconsin Great Northern was created to salvage the old Chicago & Northwestern lines, providing an excursion train like no other. Opened in 1996, the railway runs between Spooner and Trego, with a nice variety of dinner trains, sightseeing, and bed & breakfast trains!
Railway and Locomotive Types
Diesel locomotives navigate the standard gauge track, pulling passenger coaches, dining cars and a skydome car perfect for viewing the scenic Namekagon River. Pullman sleepers provide comfortable overnight accommodations along the line for those interested in the nation's only bed & breakfast train. And halogen lighting under the cars makes evening dinner trains even more enjoyable.
Seating Options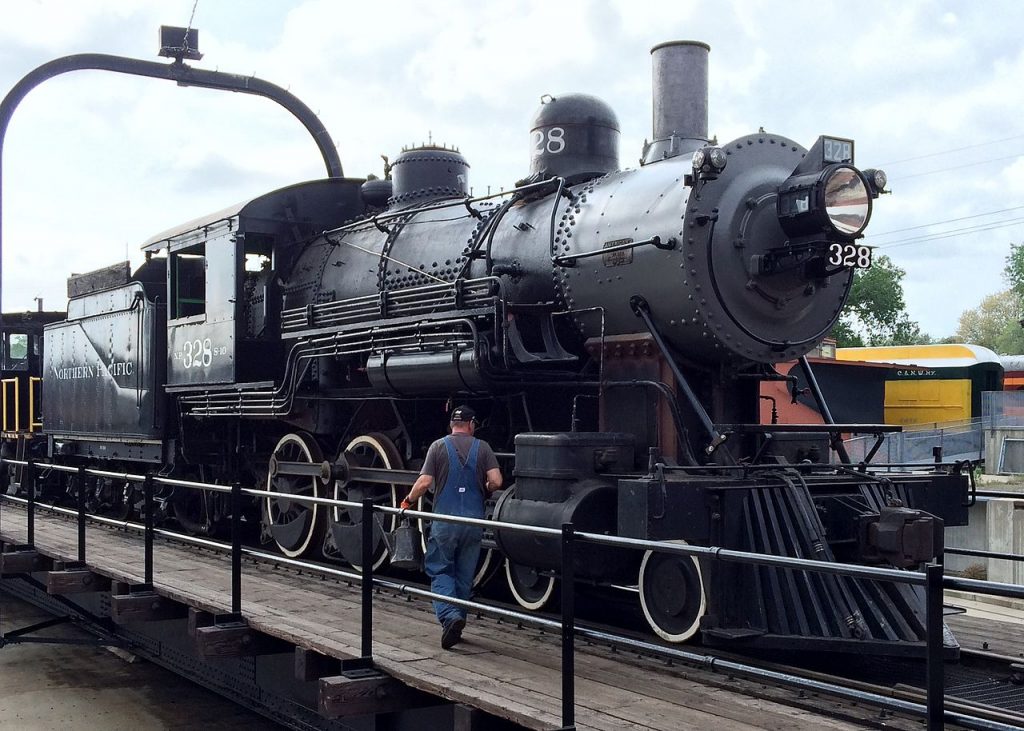 Seats on the Wisconsin Great Northern are assigned by car, as many trains include preordered meals to be delivered directly to passengers.
Riding Options
The railroad offers a wide variety of optional train experiences:
Family Pizza Train – Catch a daily noon excursion that includes pizza for the whole family.
Bed & Breakfast Train – Take an overnight holiday trip through the countryside in your own Pullman sleeper, with dinner and breakfast, culminating in a relaxing travel experience.
Sightseeing Car – Take a tour in the self-propelled interurban car, with its detailed mahogany interior and stained glass.
Dinner Trains – Several trains offer a variety of meals for various occasions.
Specialty Trains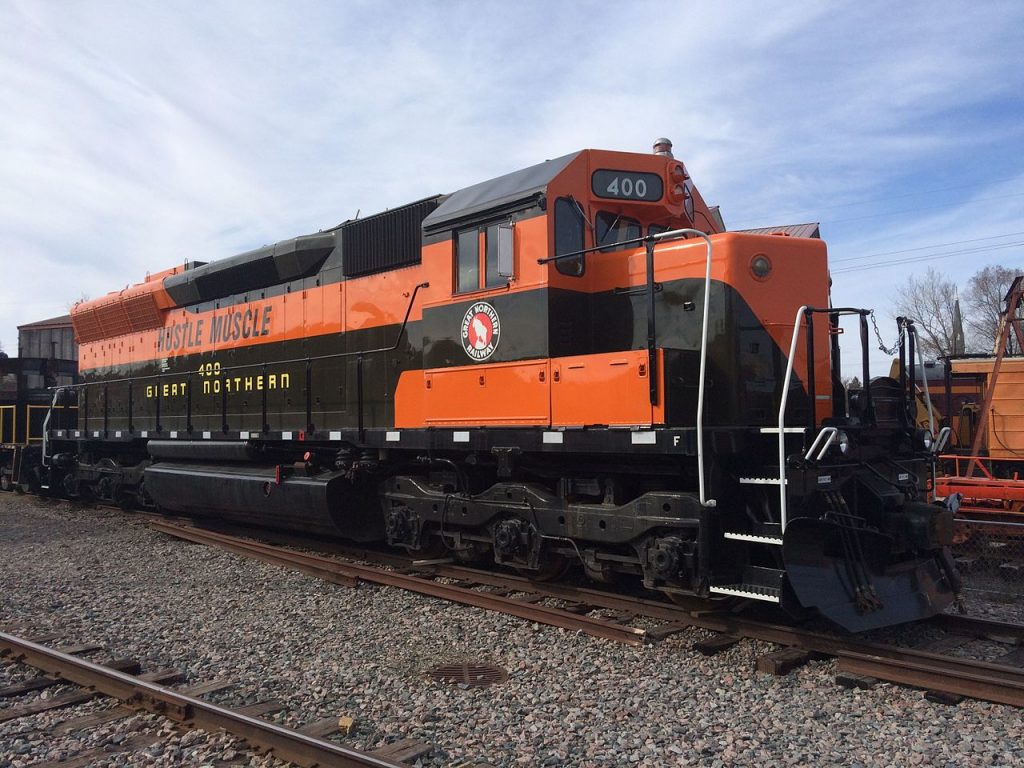 Wine and Cheese Train – Participate in wine tastings from the elegance of the sky parlor viewing car.
Thanksgiving Lunch Train – What better way to celebrate Thanksgiving than on a scenic dinner train, where someone else does the cooking and washes the holiday dishes!
Length of Season
The Wisconsin Great Northern Railroad takes advantage of summer visitors with a season that runs May through August, Tuesdays through Saturdays. Saturday only trains to depart in September through mid-November. Check the train schedule to find your favorite excursion.
---
Join the thousands of RVers that have a love affair with trains and ride the rails on your next camping trip.  Check out the other excursion trains available on a state-by-state basis in our series, RVing the Rails.
Popular RV Rentals!
Search for RV rentals in your area, just type in the location want to rent in.
What Makes Roamly Different?
Get the best coverage for less, no matter where you and your RV go.
Get smarter insurance you can't find everywhere, like policies that let you rent your RV without losing coverage.
Rest easy knowing your coverage is backed by fellow RV experts.
Learn More about making money renting your RV
What people are saying:
Roamly is 33% less than our previous RV policy with State Farm, with no risk of being dropped for renting it out. Most people I talked to reported similar savings. Plus, I got a multiple-vehicle discount rate for my car insurance :)
Lauren S.