Towing a travel trailer or a fifth-wheel down the highways is easy compared to parking it and maneuvering it around a campground.
Anyone who tells you that you don't have anything to worry about when it comes to backing up a travel trailer or fifth-wheel RV is either lying, a pro at it by now, or has never done it. Backing up your RVing to a campsite can be stressful. However, there are things you can do and steps you can take to make things easier.
Here are some tips and advice that should help you get your towable RV where you want it. Practice these enough and you'll be a pro in no time.
Check the Space Ahead of Time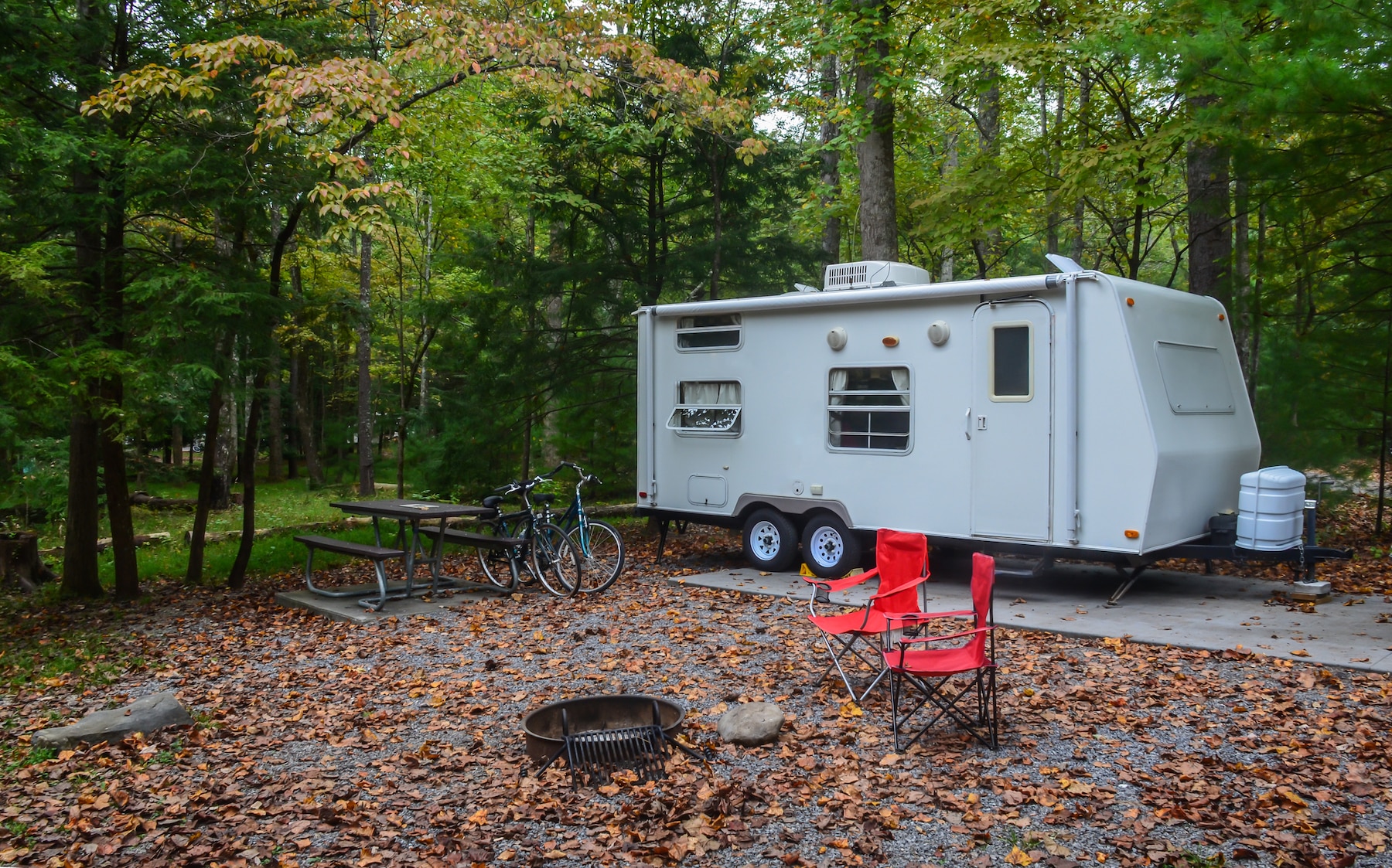 One of the best things you can do is to check out the campsite space before trying to back in. This will allow you to identify obstacles or issues you may not have noticed from your tow vehicle.
Walk around a bit with your spotter and have an idea of the space you're going to back into and set up your RV at. This will help you avoid any unfortunate surprises.
Have a Spotter
I spoke of a spotter above. Have one. It can be your spouse, your kid, a neighboring camper—anyone. You just want a set of eyes so looking out for your rig. This will help keep you and your rig safe and make backing in a lot easier.
You should keep your eye on your spotter at all times when backing in. They need to be able to signal to you that you should go one way or the other or tell you if you need to readjust.
Generally, all you need is a window down, but you can always get a handy pair of walkie-talkies, or have them on the cell phone while backing up.
Set Up So the Turn Is on the Driver's Side
You don't want to be backing up blind. When you park and are trying to look out the passenger side of the vehicle you're going to have a way harder time of it.
When you pull up to your campsite, make sure it's on the driver's side of the tow vehicle. Then you can turn as you back-in and look right out the driver's side window at the camper's progress. 
Your spotter should also be on this side so you can easily see them. If you can't back in this way, then make sure you utilize your spotter even more.
Take Things Slow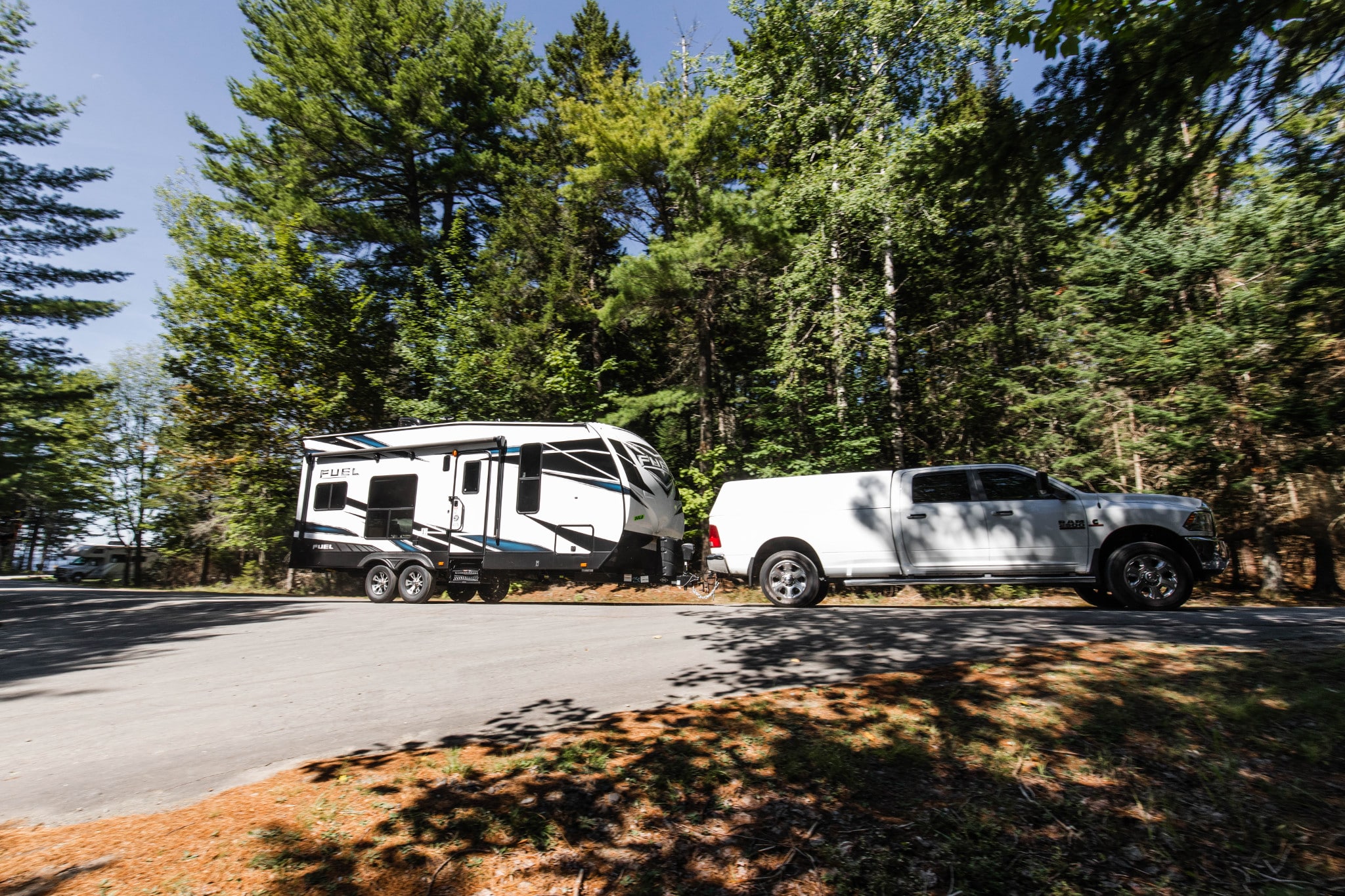 No matter how you feel about backing-in your RV, you need to take things slow. Going slow will allow you to readjust if you need to. There's often a delay from what your hands do on the steering wheel and how the trailer reacts. Going slow will let you account for that time.
It can be hard to take things slow if there are a lot of other campers or people waiting to get into their own campsite, but don't let people rush you. When you rush something like backing-in your camper into your campsite, you are far more likely to either get the unit in the right spot or damage it by colliding with something. Slow and smooth is the way to go.
Try the Z-Method
The Z-method might sound difficult, but it really isn't. Say you have pulled your tow vehicle and RV to the side of the road with your campground on your left. You want to back into that campground.
With the Z method, you actually turn your tow vehicle a bit towards the right side of the road and move forward. This puts you on an angle across the road and points your trailer at the campsite space. It also makes the angle you have to take to back into the campsite less severe.
Then you can turn the wheel and start backing into the camping space while keeping an eye on both your trailer and your spotter.
---
Hopefully, those tips will help make your life a little easier the next time you go to back into a campsite. Do you have any other tips? Leave a comment below. 
Popular RV Rentals!
Search for RV rentals in your area, just type in the location want to rent in.
What Makes Roamly Different?
Get the best coverage for less, no matter where you and your RV go.
Get smarter insurance you can't find everywhere, like policies that let you rent your RV without losing coverage.
Rest easy knowing your coverage is backed by fellow RV experts.
Learn More about making money renting your RV
What people are saying:
Roamly is 33% less than our previous RV policy with State Farm, with no risk of being dropped for renting it out. Most people I talked to reported similar savings. Plus, I got a multiple-vehicle discount rate for my car insurance :)
Lauren S.