There's roughing it, there's glamping, and then there are these literal mansions on wheels. If you enjoy the finest of the finer things in life as you travel from spot to spot, a luxury RV is just what you're looking for. And not just any luxury RV, the most luxurious RV. 
There's plenty of them out there. Typically these RVs cost a million dollars or more. For that kind of money, you'll get some of the very best features, amenities, and overall designs out there. You won't for a second feel like you're missing out, and you'll have all the luxuries you need no matter where you go.
Here's a look at five of the most seriously luxurious RVs that are on sale today. These RVs are some of the options out there that will put everything else on the road to shame, and even beat out most luxury resort hotel rooms and houses. 
Marchi Mobile eleMMent Palazzo Superior – $2 Million or More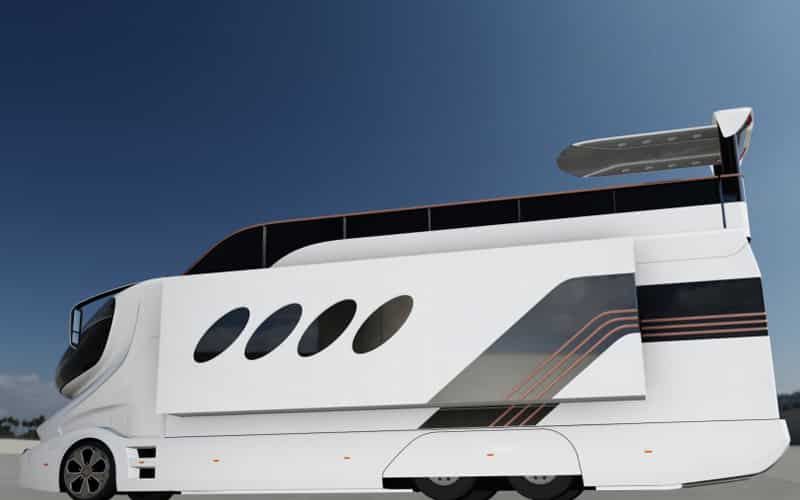 Often referred to as the most luxurious mobile home in the world, the Marchi Mobile eleMMent Palazzo Superior is the company's top-of-the-line model and an absolute revelation for many RVers. The RV's striking exterior is only rivaled by the luxuriousness of its interior and the features inside. 
The RV offers a huge lounge area; a kitchen with modern premium-brand appliances; a bathroom with the Aqua Clean Hygiene Cleaning Program; a master bedroom with a King-size bed, a dressing table, large closets, and a lounge chair; and a Sky Lounge on top of the RV. As you can imagine, the Sky Lounge provides you with the ability to relax outdoors and up and away from all the hubbub on the ground. It provides an exclusive experience unlike any other. 
Newmar King Aire 4553 – Around $1 Million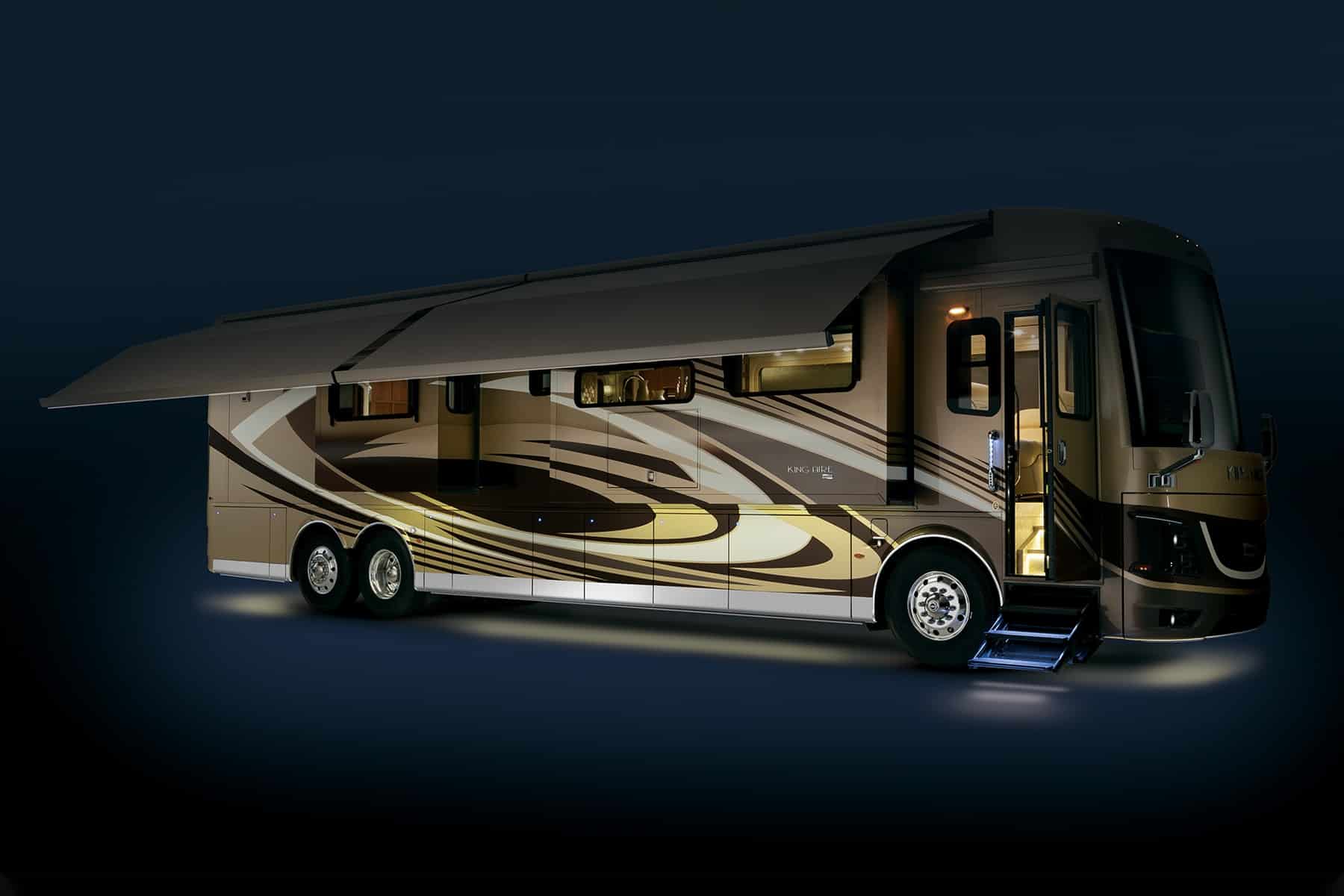 Priced under $1 million, the Newmar King Aire is a heavenly place to spend your time. The materials inside the motorhome put other options out there to shame and surpass most materials you'll find in typical luxurious homes. This motorhome is built for a king. 
The King Aire is a beautiful example of what Newmar is capable of. There's luxurious, a spacious kitchen and dining area with the best appliances, multiple bathrooms should you want them, a spacious bedroom with a King Bed, and plenty of wardrobe and storage space. If you own this coach, you'll live a life of luxury no matter where you go. 
Prevost H3-45 VIP – $2 Million or More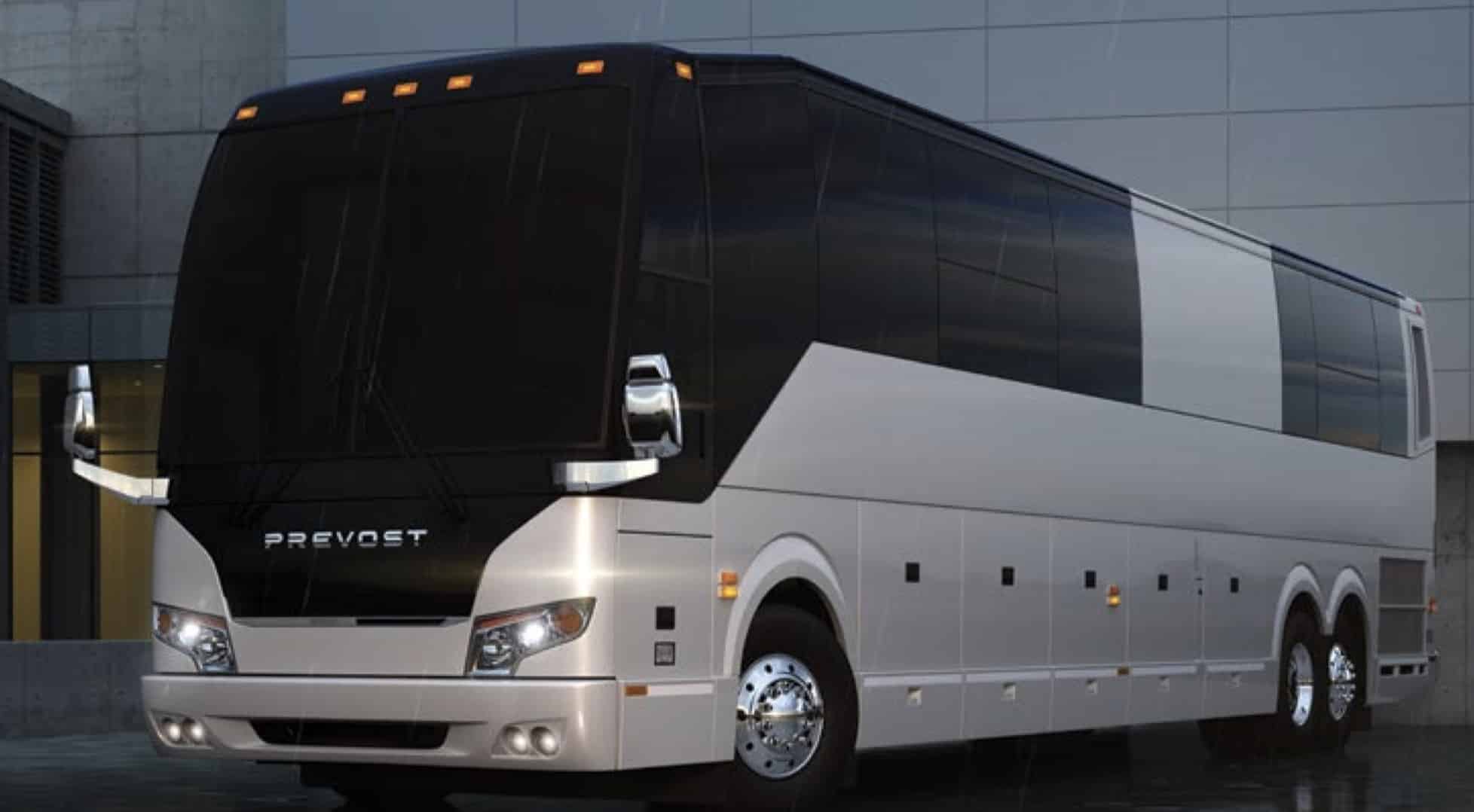 Next up we have the Prevost H3-45 VIP. Calling this model the VIP is very accurate. The people living or spending time in this RV are Very Important People. The motorhome features some of the best amenities and capabilities in the industry, and you'll never go wanting in this RV. 
The RV is built for comfort. The motorhome features the tallest bus shell enabling exceptional interior height, more floor space than the competition, large windows for natural light, 479 cubic feet of under-floor space for storage, several floorplan options that you can discuss with Prevost and plenty of high-class interiors and RV furniture.
Marathon Coach #1300 – $2 Million or More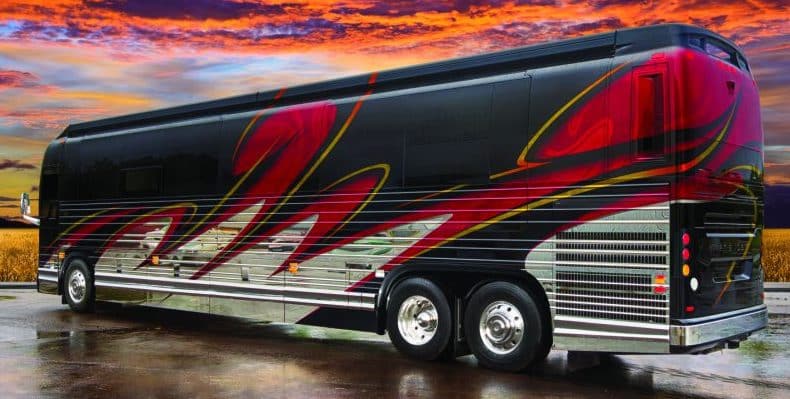 The Marathon Coach #1300 is really more of a line of RVs. Marathon takes the Prevost H3-45 and X3-45 chassis models to all new heights. The price for these amazing RVs is well over $2 million and they're worth every penny. 
They feature the absolute best materials out there and floorplans that are innovative and easy to navigate. There's simply nothing like a Marathon Coach, and the #1300s are the best the company as ever produced. You can also have a motor coach custom built, if the options available to you are simply not enough or not quite right. 
Newell Coach p50 – $2 Million or More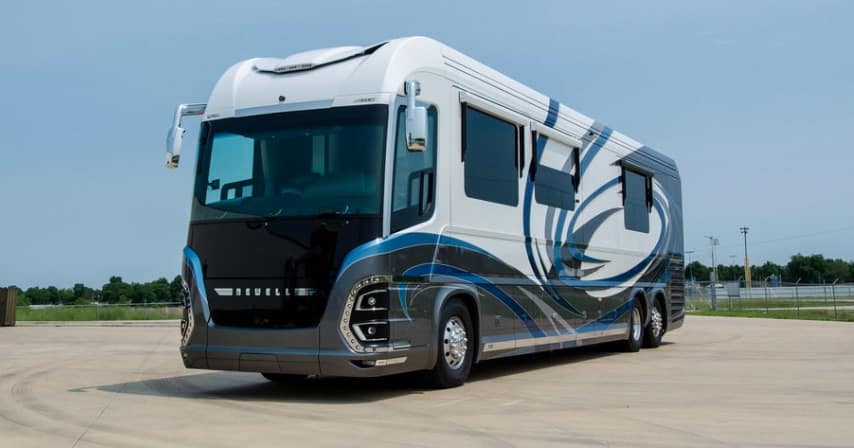 The Newell Coach is an ultra-luxury coachbuilder that makes motor coaches that run right around $2 million. They're some of the most luxurious options out there, and if you're looking for something with amazing attention to detail and a functional but extremely luxurious floorplan options, Newell Coach's motorhomes are it.
The slideouts on the model open up the area and give you tons of floor space. The seating and dining areas are spacious and comfortable, the kitchen offers some of the best appliances and layouts you'll find anywhere and there are a couple of bathrooms, a large master bedroom with a king bed and more storage than you'll know what to do with. This is a luxurious home on wheels and one RV worth remembering and buying if you have the money. 
---
Are you looking for a luxury RV that works for your life? Check out the models that Camping World offers. 
Popular RV Rentals!
Search for RV rentals in your area, just type in the location want to rent in.
What Makes Roamly Different?
Get the best coverage for less, no matter where you and your RV go.
Get smarter insurance you can't find everywhere, like policies that let you rent your RV without losing coverage.
Rest easy knowing your coverage is backed by fellow RV experts.
Learn More about making money renting your RV
What people are saying:
Roamly is 33% less than our previous RV policy with State Farm, with no risk of being dropped for renting it out. Most people I talked to reported similar savings. Plus, I got a multiple-vehicle discount rate for my car insurance :)
Lauren S.