Boondocking carries an allure for many RVers. Just imagine camping under a tree canopy with no sounds other than chirping birds or a babbling brook.
Aside from providing a nature getaway, boondocking is also low cost. At other times boondocking is necessary as a matter of practicality for RVers trying to get from point A to point B. In these instances, a parking lot or rest stop might do the trick.
A frequently asked question among RVers is, "How do you find boondocking spots?" There isn't just one way to find a good spot for your RV. Whether you're looking for a beautiful, secluded spot, or the more practical overnight spot, you'll likely use a few different methods. Here are five great ways to find your next boondocking spot.
USFS Website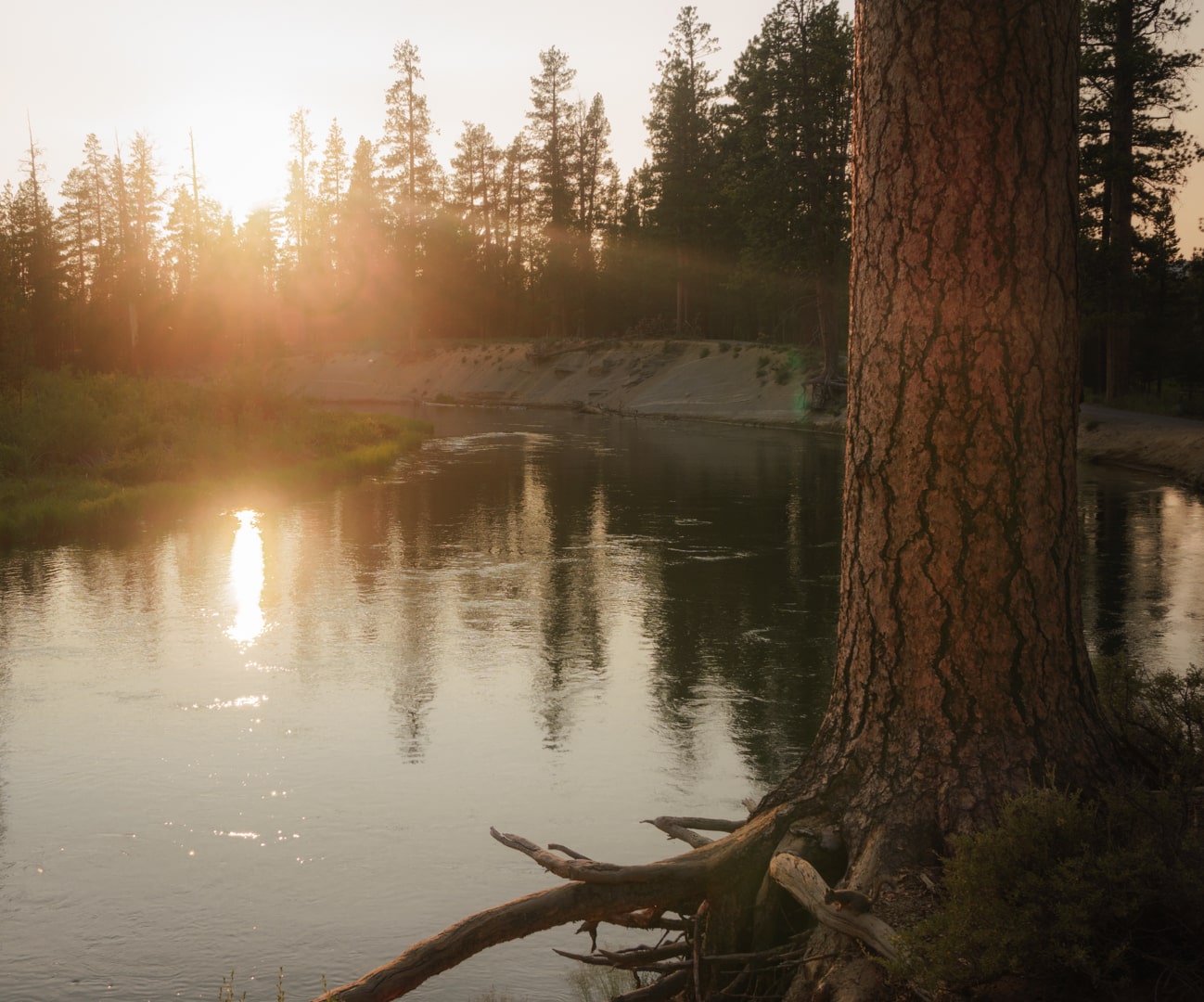 The U.S. Forest website is a great place to find both paid and free boondocking spots. As you begin your search, you want to look for the "dispersed camping" or "wild camping." These are the terms you'll most likely see used.
As far as natural spots go, in the U.S., most boondocking can be found on our public lands, which include BLM land as well as our national forests. When you head into the USFS website you'll find a big green box on the right-hand side that says "Find a Forest or Grassland."
Select the state you're in or are headed to from the first drop-down. That will narrow down the options in the second drop down. If you're looking for a specific area, select the forest nearest that area. Otherwise, you can explore each option.
Navigating the Site
Once you've selected a forest, the site will take you over to that forest's homepage. You'll be prompted to select your adventure, so be sure to click on the "Go Camping" button. Under your next set of options click on either "campground camping" or "RV camping."
Note that sometimes a spot that accommodates RVs may be missed by jumping immediately to the RV camping section.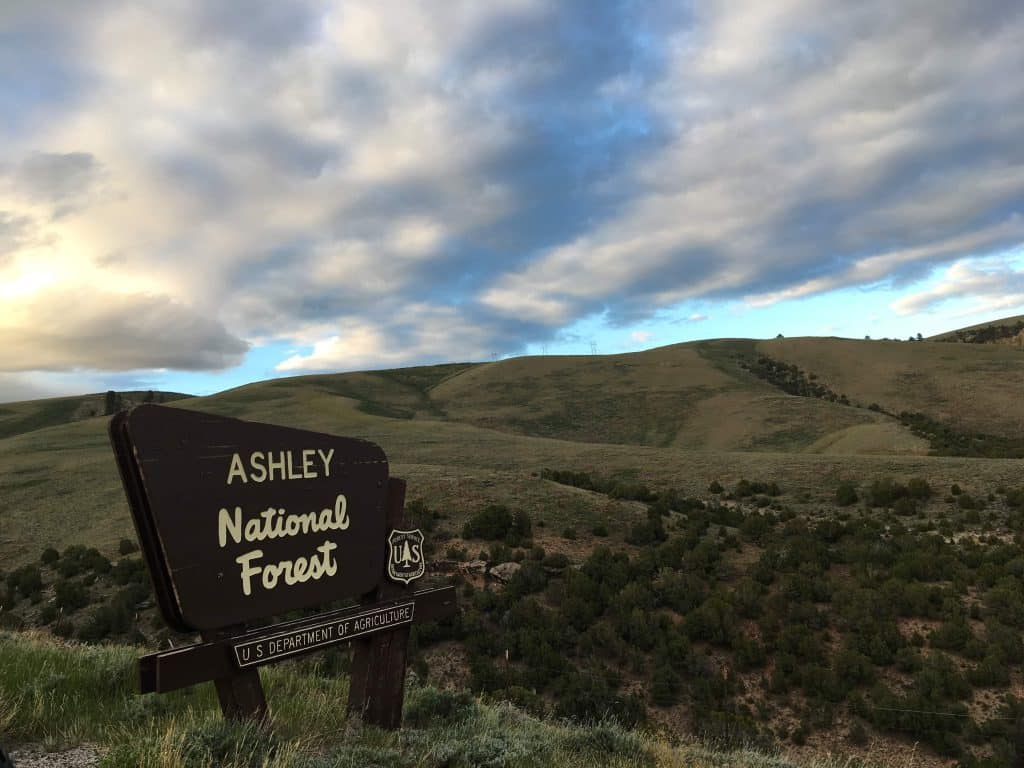 Some national forest homepages won't have the option to choose your adventure. In those cases, go ahead and click "recreation" from the menu running down the left-hand side of the page.
That will open a sub-menu where you want to click "camping and cabins." Then if you're looking for a free spot, click on "dispersed camping." If you don't see that option, there's still boondocking available, but you may have to pay a fee. In this instance, you'll be clicking on "campground camping."
You'll find descriptions of the sites available, how many there are, and any limits on how long you can stay. The site might also provide info like the nearest town, nearest bathrooms, and other useful things to know.
Do read through the details because some areas have designated campsites within a dispersed camping area. This is often the case when there are efforts to mitigate human impact on the area. When these efforts are in place you'll see brown posts calling out designated camping sites.
2. Campendium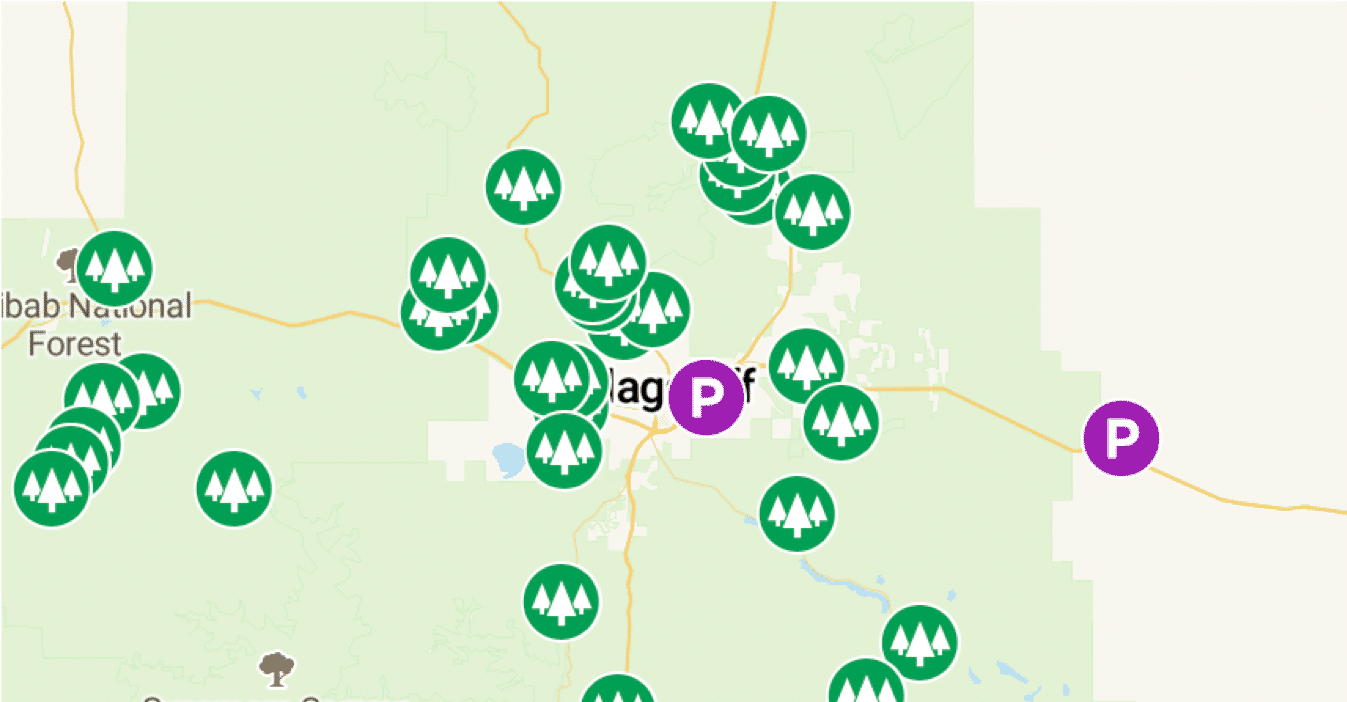 Campendium is both a website and app that's great for finding boondocking spots and campgrounds (paid ones, privately owned, etc.). Campendium helps you find those practical overnight spots as well as serene locations in nature for longer camping.
Campendium is arguably a bit more intuitive to use than the USFS website and can find more than just Forest Service land. This is a good option if you'd like a wider range of options.
Your first step on the site or app is to begin your search. Just simply type in a nearby landmark (like a mountain range) or location. As an alternative, you can use the "use my current location" function which is pretty convenient.
Next, you'll want to filter your results. At first, all options, including paid and developed campgrounds will come up on a map. For boondocking, you're generally going to want anything represented by a green pin. You have many options for sorting, but for boondocking, click "all public lands" and you may also want to click "free."
If you see purple pins, these are free spots that would be good for a quick overnight boondocking spot, but not a nice weekend camping trip. These are rest stops and parking lots.
Another advantage to Campendium is the user reviews. Once you've filtered and sorted your results, you can go ahead and read through the reviews to determine which sites are a good match for your needs.
Reviews will include the exact location, noise level, cell coverage, pricing, site quality, and cleanliness. Always keep in mind that conditions at these kinds of campsites are subject to weather and varying levels of human activity. A site that was peaceful and clean during one person's stay could be miserably windy or have litter on it on a different day.
3. iOverlander

For those of you that enjoy apps and sites with user reviews, you'll also love iOverlander. It does a great job of reducing clutter and including multiple search filters. It also has a modern feel to it which means it's user-friendly.
Like Campendium, iOverlander can be used beyond just RV boondocking. While Campendium is a source for all types of campgrounds, iOverlander serves the overlanding community which sometimes needs hostels and locations in other parts of the world.
For U.S. based boondocking, you can type in an area like a state in the search box. Under the "place types" filter, you'll want to select "wild camping."
One very useful filter for RVers under "required amenities" is "big rig friendly." If you'd like to look at places where someone has recently camped you do have the option to filter out places that haven't been visited within a certain amount of time.
You can click on the green pins for a quick overview. For pictures and complete information, just click "more details." You can view the latest user reviews under "latest check-ins."
Google Maps Satellite View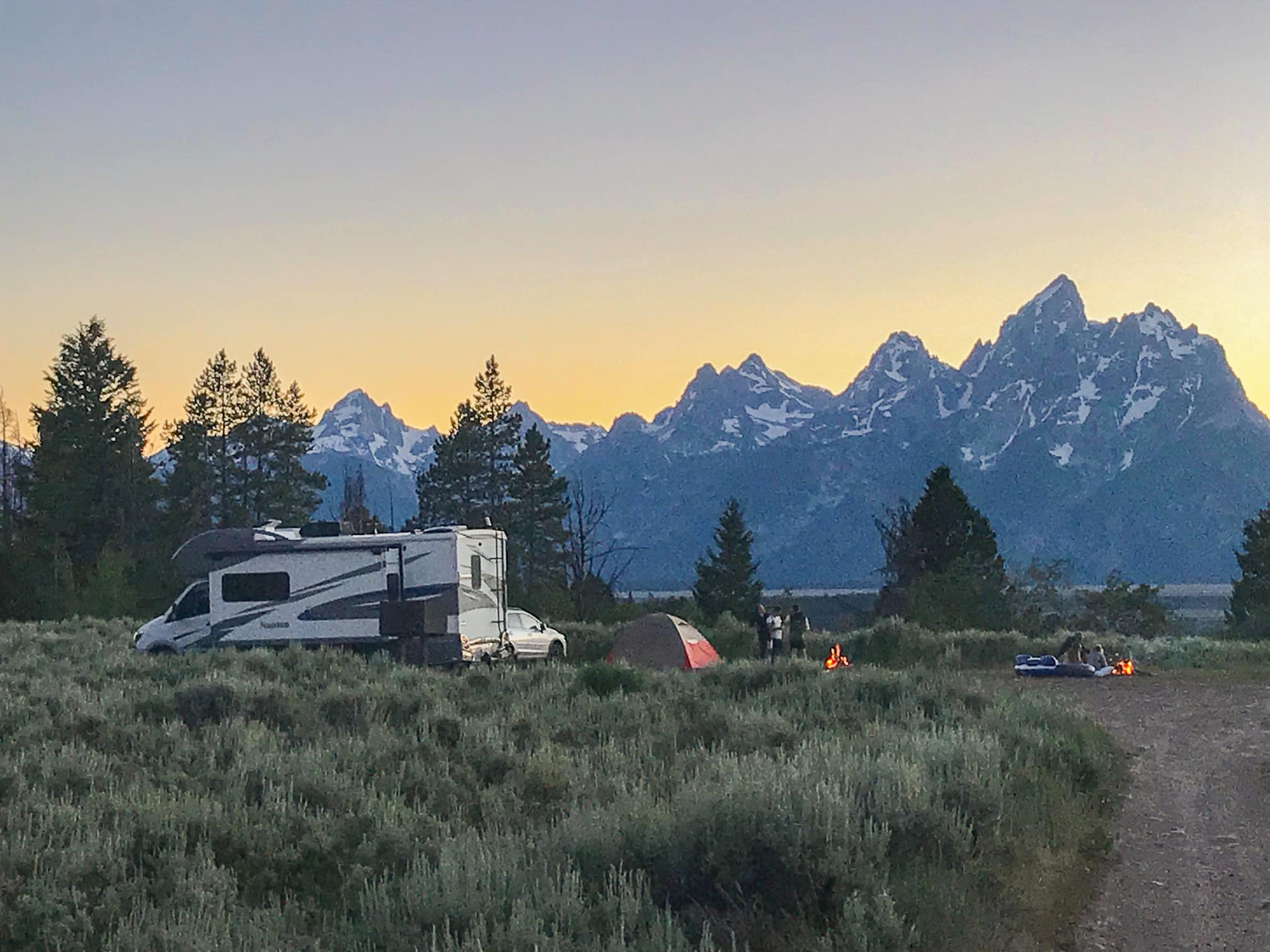 Sites and apps with user reviews are fantastic, but should you be in an area where there are few reviews or your internet connectivity is struggling a bit, google maps satellite view is great.
If you're in a bit of a pinch or are using Google Maps as a supplement to other websites and apps, look at the area immediately surrounding you.
Forest service land is always a safe bet for some sort of boondocking. It's not the only option but a great place to start a search once you're already driving. Zoom into any light green patches on google maps.
Turn on satellite view and begin following the nearest forest service roads on your screen. What you're looking for are brown patches. These brown patches are often clearings. These clearings among the trees usually denote a campsite.
Ask a Ranger
The last way to find a boondocking spot is a little bit more traditional. Simply ask a forest or park ranger. Ranger service stations can be very helpful and certainly have the latest information.
If there have been wildlife sightings, or a forest fire is spreading, they're able to help you avoid these areas. They're also extremely knowledgeable when it comes to which area you're allowed to park or not park your RV at. Road closures, improvements, and weather may affect the information you find through the internet and apps.
Most rangers are incredibly friendly and really enjoy helping you find an amazing spot to camp. Some of your best boondocking spots may come as an insider's tip from a ranger.
---
How do you find good boondocking spots? Leave a comment below!
Popular RV Rentals!
Search for RV rentals in your area, just type in the location want to rent in.
What Makes Roamly Different?
Get the best coverage for less, no matter where you and your RV go.
Get smarter insurance you can't find everywhere, like policies that let you rent your RV without losing coverage.
Rest easy knowing your coverage is backed by fellow RV experts.
Learn More about making money renting your RV
What people are saying:
Roamly is 33% less than our previous RV policy with State Farm, with no risk of being dropped for renting it out. Most people I talked to reported similar savings. Plus, I got a multiple-vehicle discount rate for my car insurance :)
Lauren S.