The bald eagle is one of the most majestic birds in the world. Chosen early on in the history of America as the national bird, this large bird of prey has almost always been associated with strength. The bird was officially designated as the national bird by Congress on June 20, 1782. Since then, it has featured on currency, official documents, and so much more.
It makes sense then that you should find some time to go and see this symbol of our great nation in its natural habitat, but where do you go to see bald eagles? Here's a look at locating some of these amazing birds during your next RV trip with the whole family.
Where to Go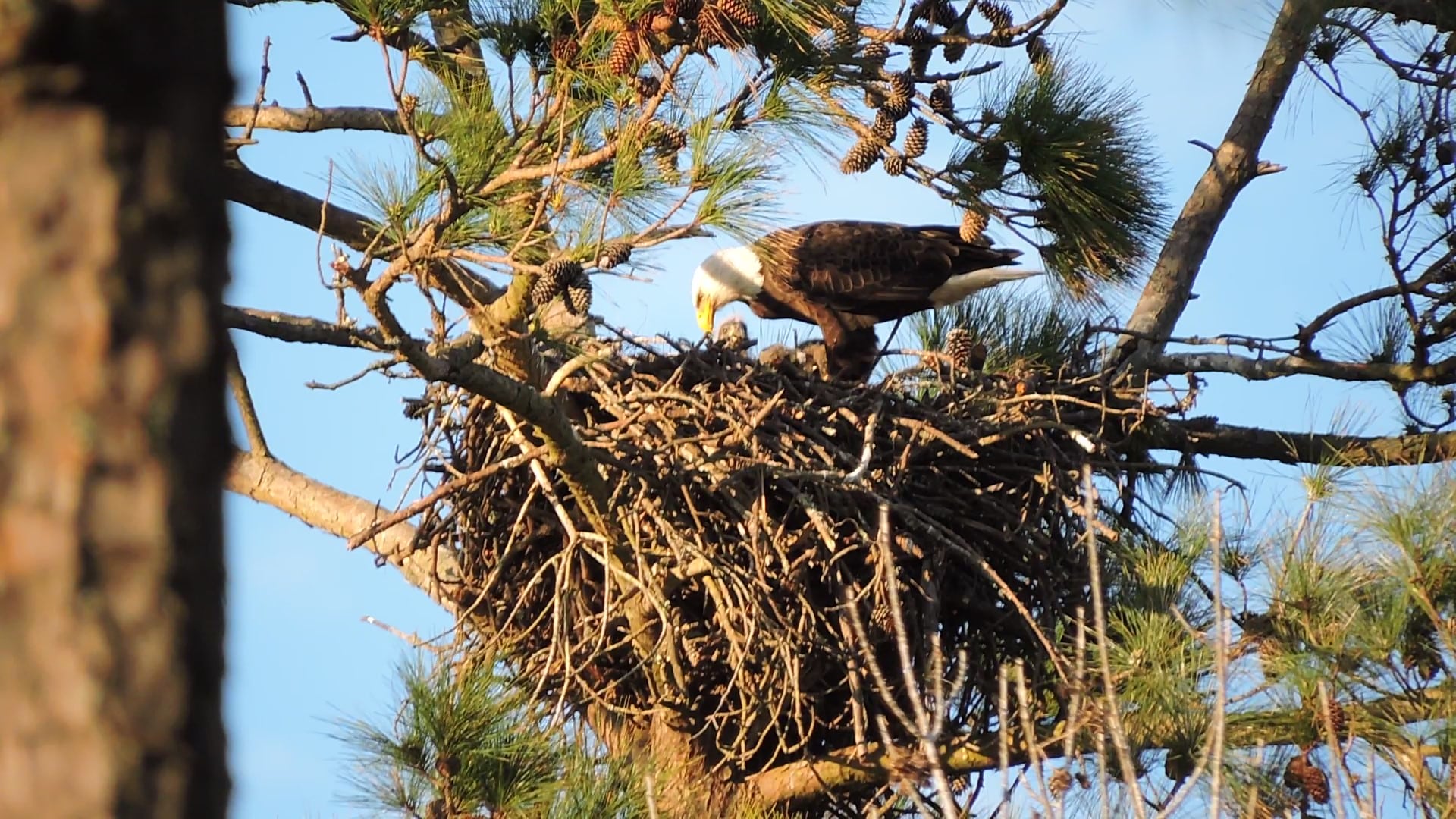 Even though the bald eagle plays a very big symbolic role for America and Americans, the bird was pushed to near extinction. According to History.com, bald eagle population numbers dwindled from over 100,000 in the late 1800s due to the destruction of the bird's habitat and hunting. It got as low as about 600 pairs of birds.
In the 1940s, Congress passed laws designed to protect the species. Thanks to these laws and the work of many dedicated environmentalists, the population has been creeping back up for decades and is not on the endangered species list. You now have a good chance of seeing these birds if you visit the right areas of the country.
The Top 5 Places to See Bald Eagles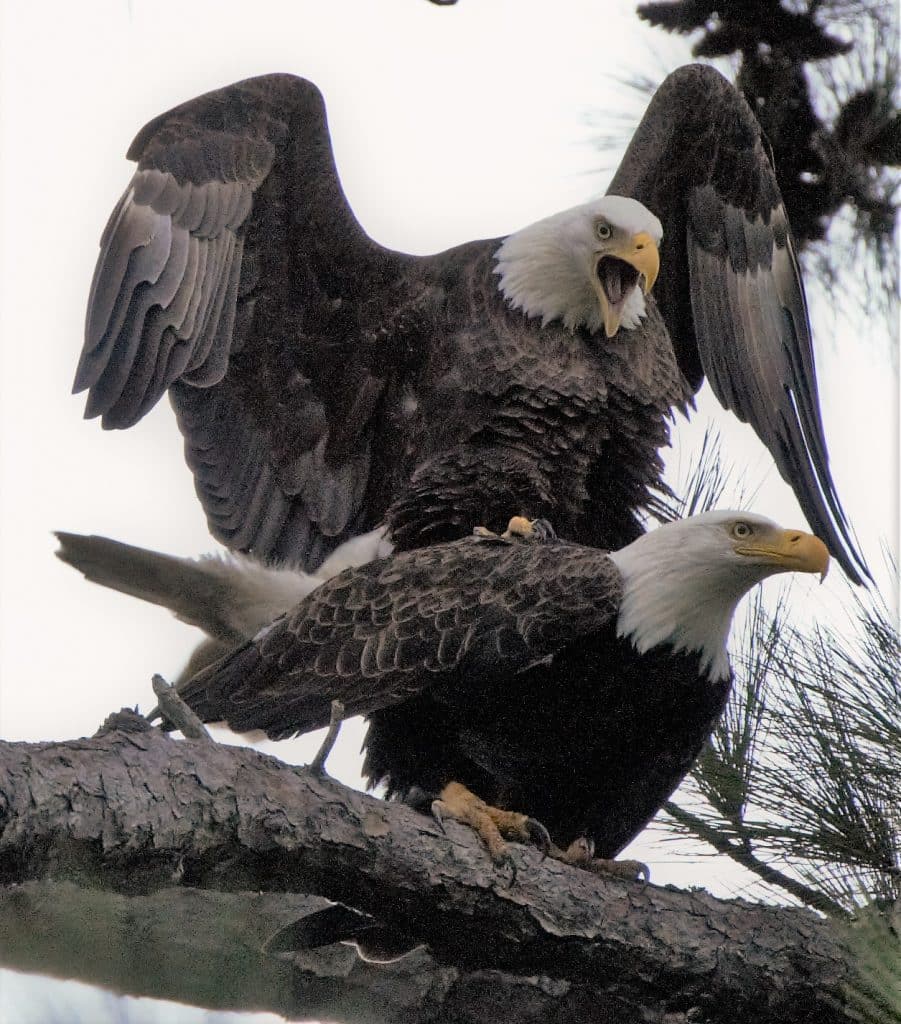 Bald eagles can be found in every state of the U.S. except Hawaii, according to the U.S. Fish and Wildlife Service. That means, there's probably a location in your home state where you can go to see the birds in the wild. However, if you're looking for a good place to go on a longer RV camping trip to see these amazing birds, then here some of the best places to go.
1. Alaska Chilkat Eagle Preserve – Alaska
The largest concentration of bald eagles is in Alaska. If you really want the best chance of seeing the nation's bird in a truly wild habitat, then you should visit the Alaska Chilkat Eagle Preserve. This 48,000-acre area in Haines, Alaska, sees somewhere around 4,000 bald eagles during the annual salmon run.
2. Klamath Basin – Oregon and California
This area, located right on the border of Oregon and California is home to many bald eagles. It's one of the highest concentration levels of anywhere in the lower 48 states. If you're thinking of making the trip out west or already live out near that area, then make sure to stop in the Kalamath Basin to see at least a couple bald eagles.
3. Starved Rock State Park – Illinois
If you're in the Midwest or will be traveling to it, you must make a stop at Starved Rock State Park in Illinois. Not too far of a drive from the beast of a city that is Chicago, Starved Rock State Park is home to hundreds of bald eagles, especially during the colder winter months. It's a wonderful place to stop and there's plenty to do and see.
4. Chassahowitzka National Wildlife Refuge – Florida
If you're looking for a good place to go down south to see bald eagles, then look no further than the Chassahowitzka National Wildlife Refuge in Florida. This refuge is home to plenty of bald eagles. The birds come seeking new food sources and many can be easily spotted if you camp nearby or hike the right areas.
5. North Platte National Wildlife Refuge – Nebraska
Located in the western panhandle of the state of Nebraska, the North Platte National Wildlife Refuge is another excellent place to go to see bald eagles. Nebraska is home to many great areas to see wildlife, hike, and camp, but this area, in particular, is perfect for spotting bald eagles.
When to Go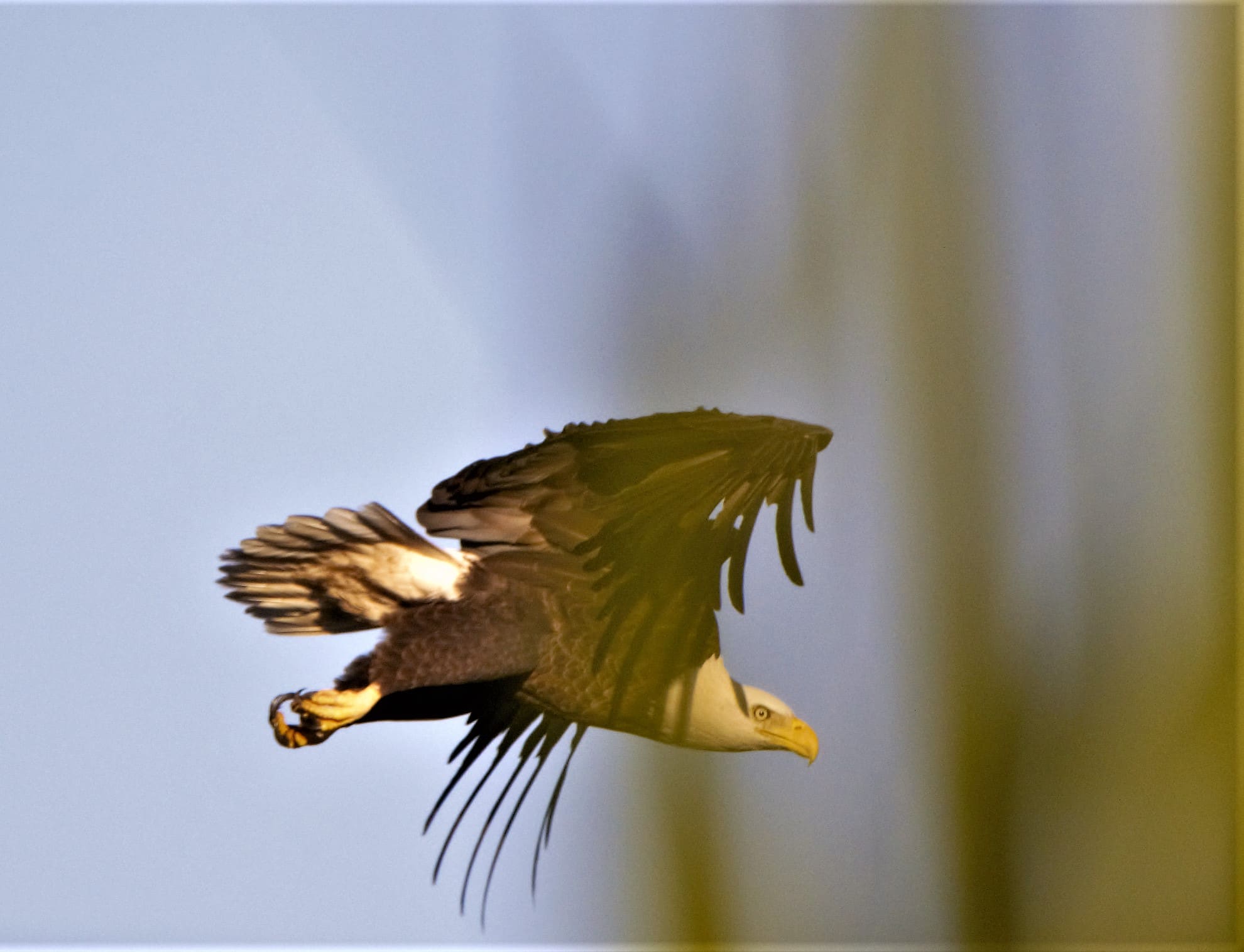 Generally, the best time to go and see bald eagles is during the winter months. Bald eagles follow food supplies and that generally means coming down from Canada to other states to get to open water where they can fish and live. They migrate annually, so you can often come back to specific places again and again to see these amazing creatures.
Seeing bald eagles in the wild is an exhilarating experience for anyone, but if you like to travel and camp as a family, it can be a fantastic thing to do. Your kids won't forget seeing one of the most iconic birds in the whole world. Visiting one of the locations mentioned above or anywhere else closer to your home will be worth it.
---
Have you seen bald eagles in their natural habitat? What was it like? Leave a comment below. 
Popular RV Rentals!
Search for RV rentals in your area, just replace Texas with city or state you want to rent in.
What Makes Roamly Different?
Get the best coverage for less, no matter where you and your RV go.
Get smarter insurance you can't find everywhere, like policies that let you rent your RV without losing coverage.
Rest easy knowing your coverage is backed by fellow RV experts.
Learn More about making money renting your RV
What people are saying:
Roamly is 33% less than our previous RV policy with State Farm, with no risk of being dropped for renting it out. Most people I talked to reported similar savings. Plus, I got a multiple-vehicle discount rate for my car insurance :)
Lauren S.