If you're like me, you want to bring your pup with you on your adventures. Camping, like many things in life, is just better with your dog.
With that said, it's smart to have a crate for your dog when camping. This is true if you're tent camping or if you're camping in an RV.
There are many reasons why you need a dog camping crate, but here are some of the most important ones.
It Gives Your Dog a Place to Go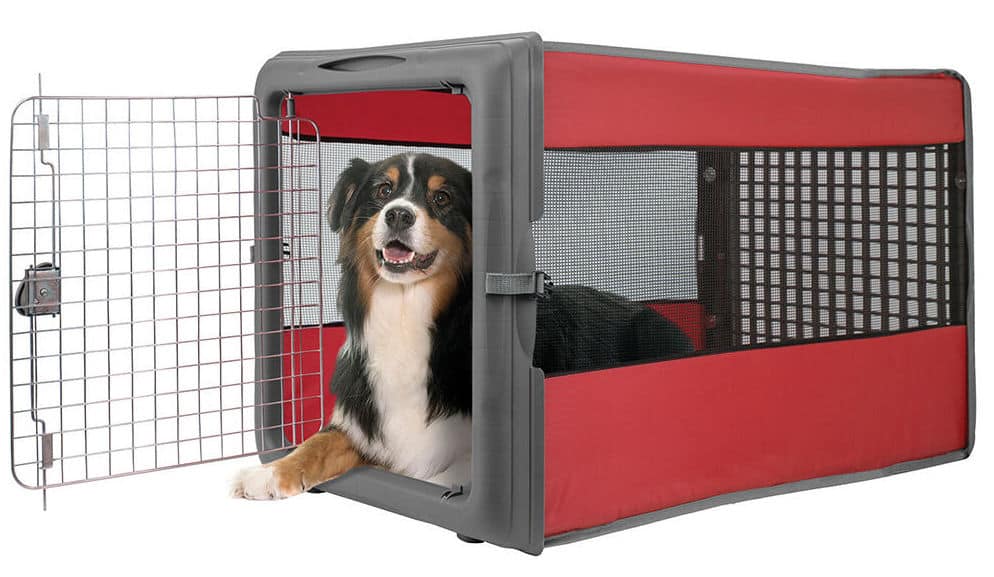 Having a dog camping crate is smart because it gives you pup a place to go and be. You want your dog to see the crate as a safe place. It should be a place for them to go when they want to lay down, sleep, hide from danger (my dog is scared of storms) or simply be when you're camping.
Spend some time familiarizing your dog with the crate. You should crate train you dog with your camping crate just like you did with the one in your home. When you crate train allows you to take advantage of your dog's natural instincts to make and have a den. This gives them a little home of their own.
It Lets You Put Your Dog Away When You Need to Leave
When you crate train your dog and have a camping crate for them, it allows you to leave your dog at the campground so that you can go off and do something without them if you need to.
Make sure you dog has plenty of water and the temperature isn't too hot or cold wherever the dog's crate is. Never leave the crate in a car while you go off and do something in the summer. That's a recipe for a disaster. Make sure they're comfotable when you leave and will be the entire time you're gone. A crate helps make this easier.
It's Great for Traveling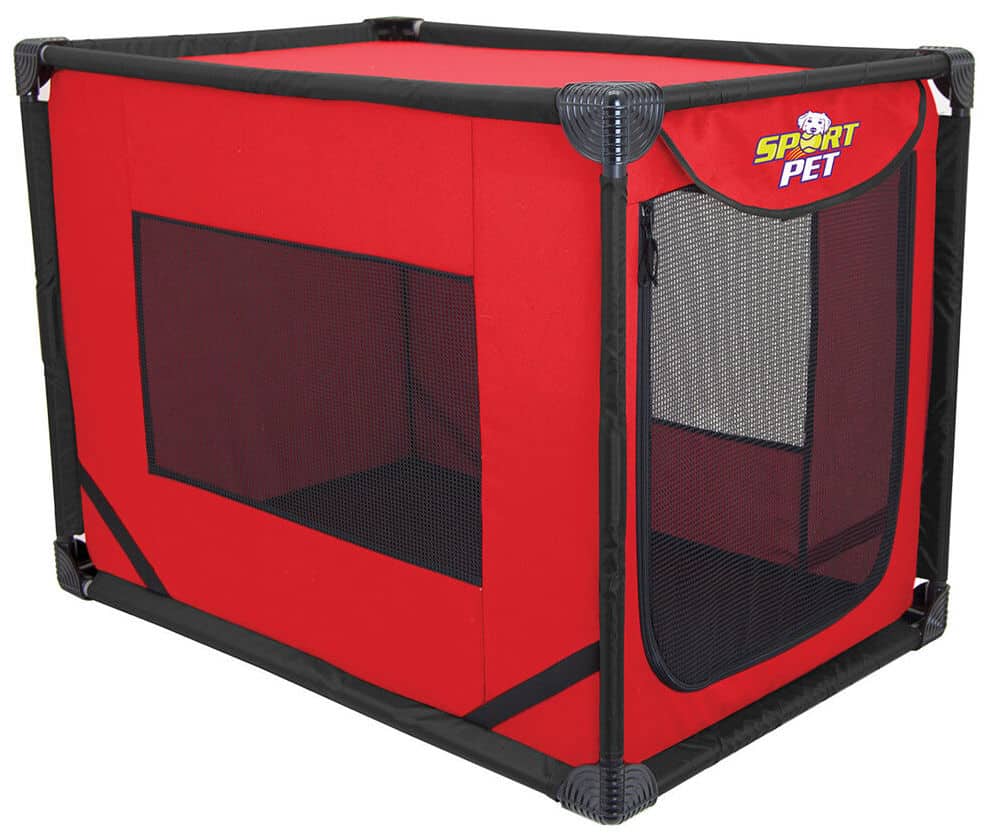 It's okay to just have your dog in the RV or in your vehicle while camping, but honestly having them in a camping crate is going to be safer. If there's an accident and your dog is free in your RV or vehicle, they could sustain serious injuries. The same can happen in a camping crate, but it's less likely.
It also keeps your dog in a specific place while traveling. This makes things comfortable for both you and your dog. When traveling make sure to take breaks so that your dog can relieve itself regularly. They can't stay in the crate forever, so make frequent stops and let them stretch their legs.
---
Are you looking for the right dog camping crate? Check out Camping World's selection.
Popular RV Rentals!
Search for RV rentals in your area, just type in the location want to rent in.
What Makes Roamly Different?
Get the best coverage for less, no matter where you and your RV go.
Get smarter insurance you can't find everywhere, like policies that let you rent your RV without losing coverage.
Rest easy knowing your coverage is backed by fellow RV experts.
Learn More about making money renting your RV
What people are saying:
Roamly is 33% less than our previous RV policy with State Farm, with no risk of being dropped for renting it out. Most people I talked to reported similar savings. Plus, I got a multiple-vehicle discount rate for my car insurance :)
Lauren S.