Camping in colder temperatures might not be on the top of everyone's list of things to do, but there are plenty of people that seek out winter destinations for RV getaways. And, there are a number of fulltime RVers that live stationary in locations that see cold winters. Whatever the case may be, if you plan on RV camping during the winter, you need to be prepared. Here are some key things you should know to keep your RV healthy and happy if you plan on camping in cold temperatures this winter.
Water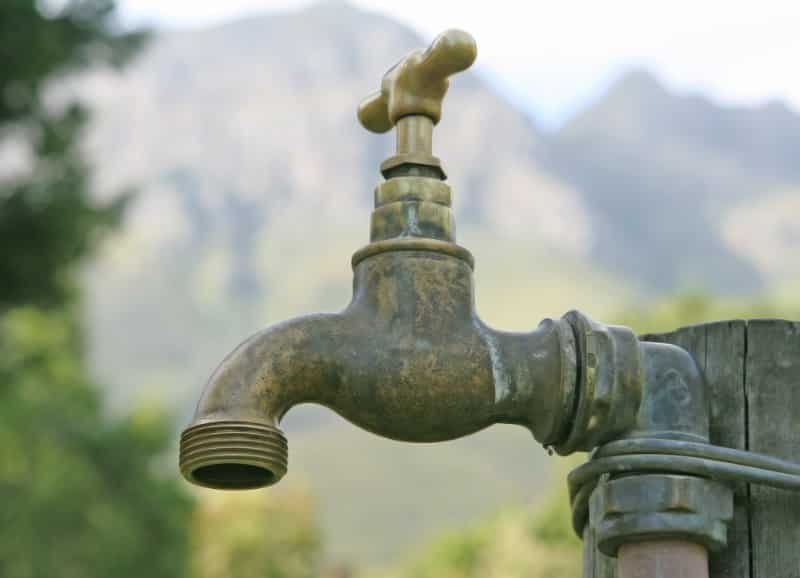 Ensuring your water systems are functioning properly might be one of the most important things to keep in mind when camping in the winter. When temperatures drop below freezing, ice-cold water can quickly lead to frozen pipes which can quickly lead to a huge headache and repair bill.
If you are hooked up to water, consider using a heated hose. This will keep water at the source, and that is flowing into the rig, unfrozen less likely to burst pipes. To completely avoid worrying about a frozen hose, fill your freshwater tank and use that as your water source. Only connect the hose when needing to refill your tank.
Plumming
Once the water's in your pipes and holding tanks, you still have to worry about freezing. To keep pipes on the warmer side, open interior cabinet doors so your heating system is able to keep your internal plumping warm.
While some RVs come with heaters for holding tanks, many do not. You are able to add electric heaters to the tanks. They are available in both 12V DC and 120V AC models.  Or, a small amount of antifreeze can be used in holding tanks to help keep that liquid from freezing. Only dump tanks when they are full to reduce the amount of times valves are opened.
Keeping Warm
Insulation is the best way to keep the inside of your RV warm while camping in winter. The floors inside your rig can get extra chilly so insulate under your feet using foam board flooring, carpeting, or rugs. Using an RV skirt is another fantastic way to keep cold air from getting under your RV. Not only will this keep your toes toasty warm, but your holding tanks and vehicle components as well.
A lot of cold can get in and a lot of heat can escape from your RV windows. Check for leaks and seal or caulk any areas that are not well sealed.  Use weather stripping around doors to keep moisture and cold air out. Window coverings can also make a big difference. Foil can be used to reflect heat back into the camper and heavy drapes can help keep the heat in on chilly nights. If you are looking to spend a few extra dollars, dual pane windows are best for keeping warm. Don't forget about your ceiling vents either! Vent cushions can be used for insulation.
As for an actual heat source, you basically have two options. The first one is a propane furnace. Before winter hits, make sure your furnace is running as it should, and that it is cleaned and ready to go. Use compressed air and a soft brush to remove dirt, dust, and debris from the furnace. Make sure vents are clean and unblocked. Your second option for a heat source is electric, such as space heaters or a catalytic heater. If you have hookups, electric heat is a great way to go as it saves on propane. Space heaters can lead to moisture in your rig so make sure to crack a window or use an electric dehumidifier.
Outside
There are some important steps that need to be taken to ensure everything outside your RV is ready for winter. For instance, your stabilizer jacks. To keep them from freezing to the ground below, make sure to use wood blocks beneath them. If you have slides, you will want to take care of them as well. Keep ice and snow from accumulating on top of awnings, and use sprayable antifreeze on gaskets to keep slides functioning. Lastly, consider using an insulated AC cover over the unit as you will not be needing that while RV camping in the winter, and it will help protect the unit while keeping out the draft.
Camping in the winter can be an exciting adventure and allow you the chance to enjoy all the fun that snowy destinations have to offer. If you take the time to prepare as you should, you and your rig should have no trouble weathering those frosty winter storms. Do you have winter camping experience? Share your advice with fellow RVers in the comments below!
Popular RV Rentals!
Search for RV rentals in your area, just replace Texas with city or state you want to rent in.
What Makes Roamly Different?
Get the best coverage for less, no matter where you and your RV go.
Get smarter insurance you can't find everywhere, like policies that let you rent your RV without losing coverage.
Rest easy knowing your coverage is backed by fellow RV experts.
Learn More about making money renting your RV
What people are saying:
Roamly is 33% less than our previous RV policy with State Farm, with no risk of being dropped for renting it out. Most people I talked to reported similar savings. Plus, I got a multiple-vehicle discount rate for my car insurance :)
Lauren S.