Football season is in full-swing and tailgating is still an important part of game day. For many, this means getting their RV out to the stadium for some fun.
While having a heck of a time at the game is really more about the game itself and the people who are there with you, having the right gear and accessories for your rig will help you make the most of ever second at the game. Here are some things you need to have for tailgating success.
An Exterior TV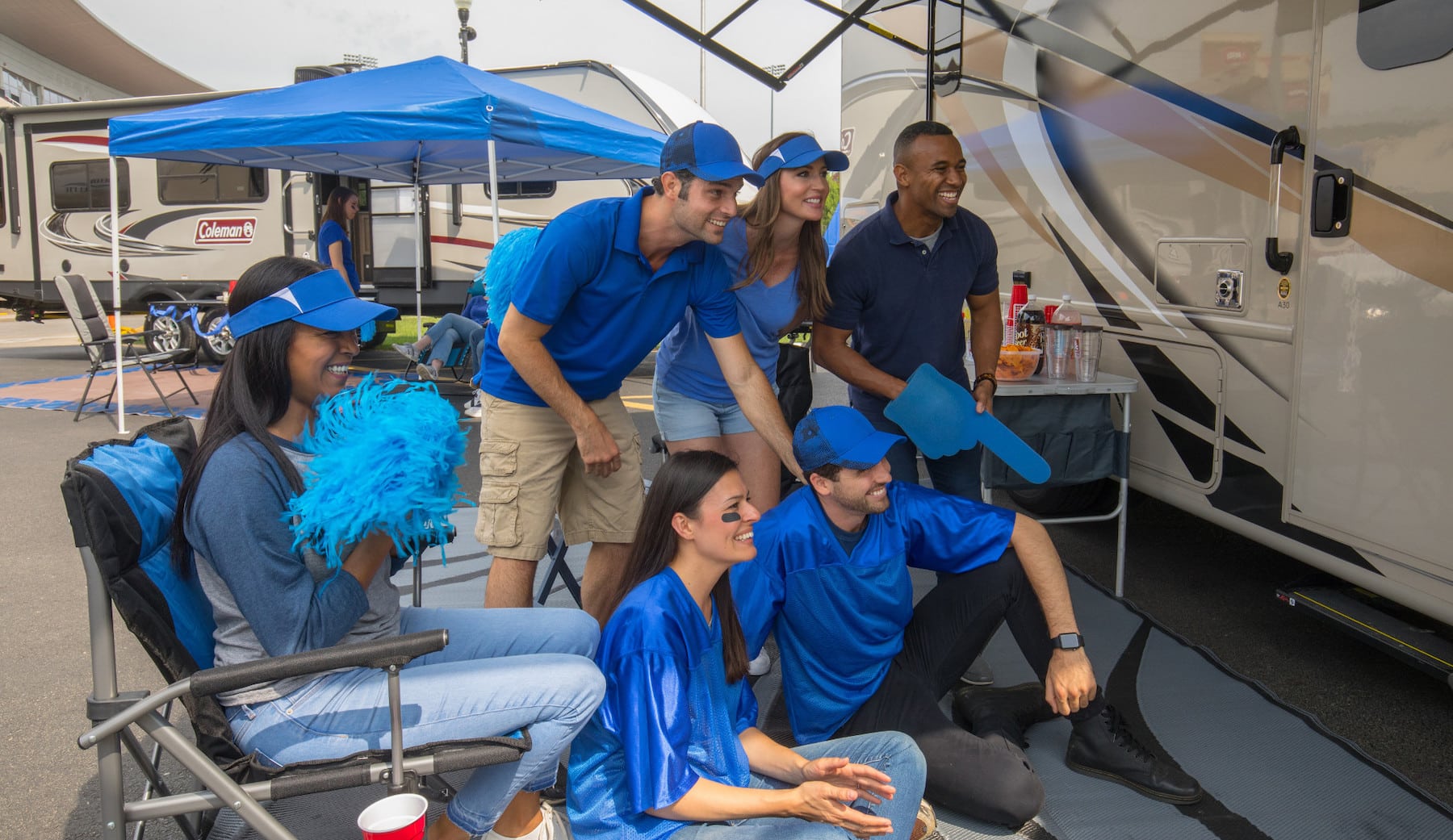 The TV inside your RV is important, but let's face it, a lot of us want to spend time outdoors. That's where an external TV comes in. Some RVs come equipped with this exterior TV already. If you have one of these, then more power to you. Get the game on!
If, however, your RV lacks the exterior TV, consider getting one. TVs for RVs are realatively affordable, and even if you don't have an exterior outlet on your RV, you can always run an extension cord or attach a mount.
Then all you need are some good seats and the rest of the items on this list and you'll be ready for tailgating bliss.
A Tailgating Grill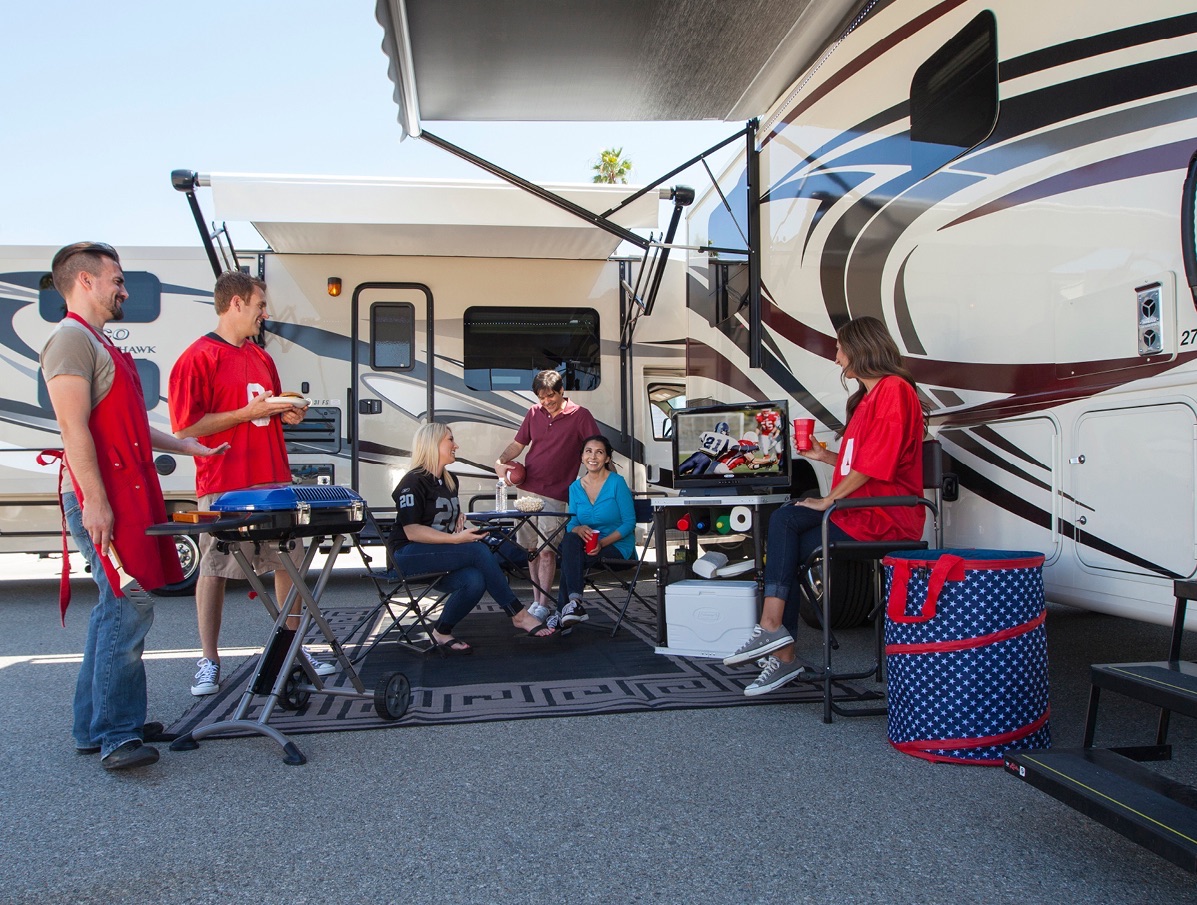 Get the grill that is suited to handle your tailgating needs. When people watch the game, they want to eat and you need a grill that's ready to handle the job. Sometimes this means a small grill. Other times, you'll need something a lot bigger.
I like the Coleman RoadTrip X-Cursion Portable Propane Grill for smaller parties. It folds up small and is easy to use. It's perfect for a few friends who want to tailgate together. If you want something larger, then you should go with something like the the Portable RV Barbeque Grill that mounts to the side of your RV or sits on a table. It's a little more to handle, but if you have a lot of mouths to feed, it's the better option.
An Awning or Canopy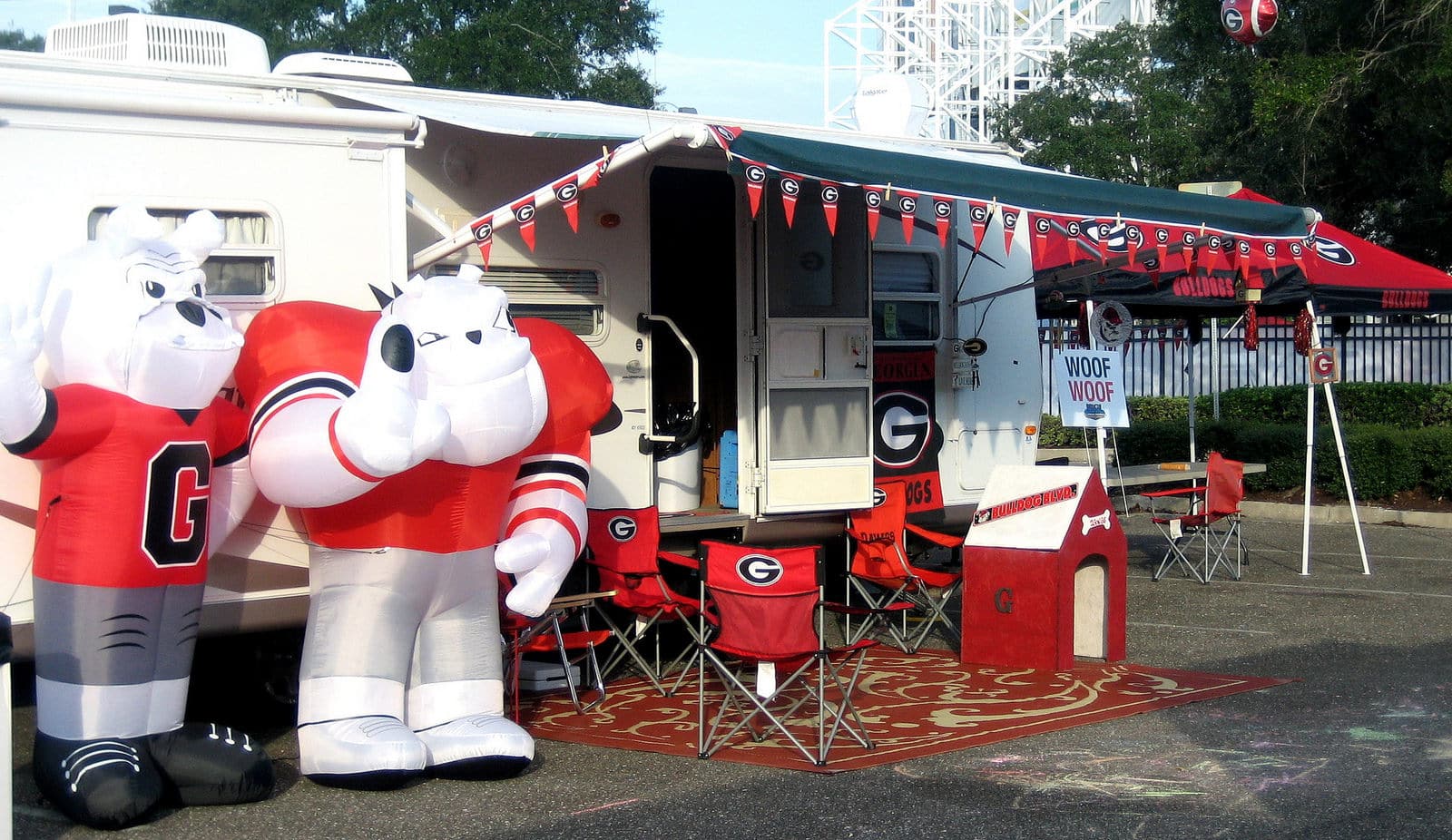 An awning is a must have for any tailgate. It keeps the sun out of your eyes, keeps you from getting sunburnt and will even keep the rain or other precipitation off of you if needed. I know you'll probably be in the RV if the weather gets too bad, but the awning can help keep you outside a little longer. If you don't have an awning, you should consider getting one.
If an awning doesn't really seem right for you, consider a canopy or a outdoor screen room. These are affordable alternatives and can be a fantastic addition. They provide protection from the sun and give many of the same benefits of an awning. If you want to go all-out, you can set up both.
---
What else do you like to have at the game? Leave a comment below! Also, do you have a tailgater in your life? Check out our tailgating holiday gift guide.
Popular RV Rentals!
Search for RV rentals in your area, just type in the location want to rent in.
What Makes Roamly Different?
Get the best coverage for less, no matter where you and your RV go.
Get smarter insurance you can't find everywhere, like policies that let you rent your RV without losing coverage.
Rest easy knowing your coverage is backed by fellow RV experts.
Learn More about making money renting your RV
What people are saying:
Roamly is 33% less than our previous RV policy with State Farm, with no risk of being dropped for renting it out. Most people I talked to reported similar savings. Plus, I got a multiple-vehicle discount rate for my car insurance :)
Lauren S.