Class A diesel motorhomes, also known as diesel pushers, are usually the top of the line for any motorhome manufacturer.
These Class A RVs typically have the most features and the highest-end finishes available.
That said, they're not for everyone. Here are a few questions you can answer to determine if a diesel pusher is right for you.
Can You Afford a Class A Diesel Motorhome?
Like we mentioned above, these are usually the top of the line for a manufacturer. They're also the most expensive motorhomes.
Buying a diesel pusher is a considerable investment, especially when you take into account fuel, insurance, and interest (if you're financing).
One of the few things that can make an RV trip stressful—financial stress. Make sure you're not stretching to afford a Class A diesel, so you can truly relax when you're out on the road.
Do You Have Somewhere to Park a Diesel Pusher?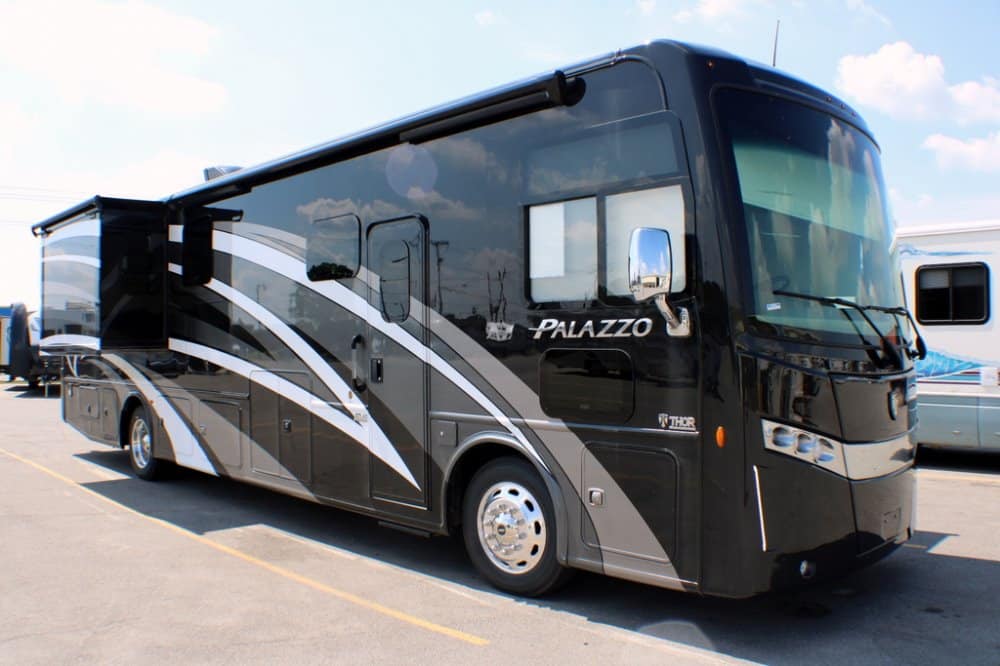 Did we mention these are the biggest motorhomes out there?
Many models won't fit in a standard driveway, and a lot of neighborhood associations have rules that dictate where you can park an RV on your property.
Furthermore, considering the value of these motorhomes, general outdoor uncovered storage might not be the best choice. An RV cover can be smart but a garage space is usually better.
Depending on your local climate, you may want to build a garage specific to your diesel pusher or find an indoor, climate-controlled space to keep your motorhome when you're not on the road.
How Much Time Do You Have to Spend RVing?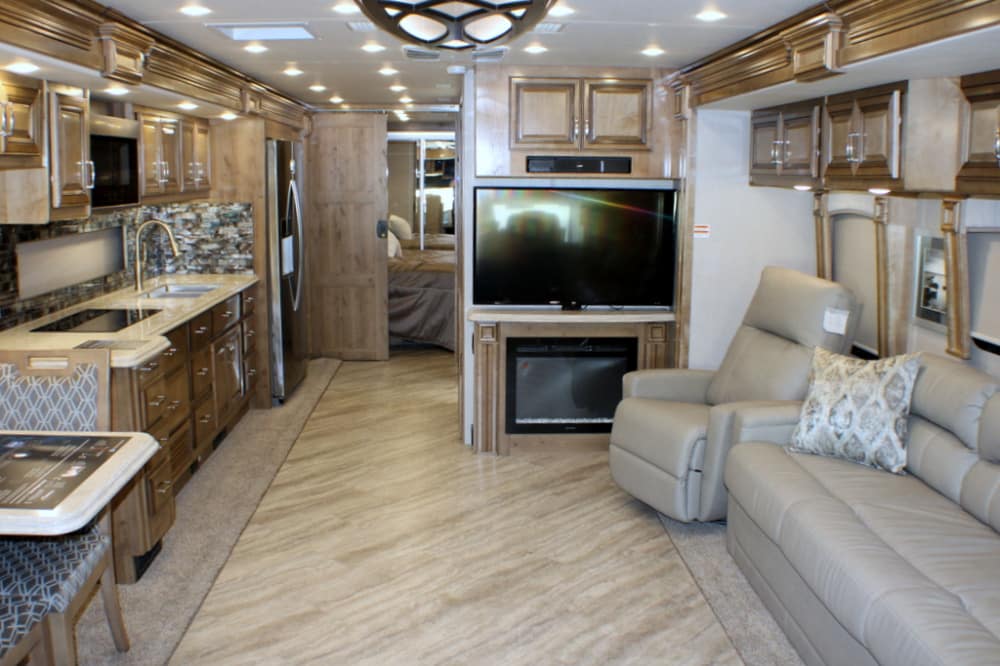 There's not much worse than buying an RV and being too busy to use it. Before you invest in a diesel pusher, think about how often you'll be able to use it.
Are you a college football season ticket holder who plans on tailgating at every single game your favorite team has this year?
Are you an aspiring full-timer, with the freedom to travel the country and spend months at a time in your RV?
Maybe you're a retiree, planning on "mooch docking" at a rotation of your children's homes to spend more time with your grandchildren throughout the year.
No matter your plans, make sure you've got the time and freedom to make a Class A Diesel motorhome worth it.
Where are You Planning on Traveling?
Diesel pushers are a fantastic choice for boondocking on public lands, spending time at RV parks, and wide-open parking lots for tailgating.
If you're looking to spend a lot of time in National Parks, they may not be the best choice.
Many campgrounds within National Parks have length restrictions on the majority of their campsites. In fact, you'll come across a lot of roads in National Parks that just aren't navigable in a Diesel Pusher.
If you're looking to spend a lot of time at our National Parks, do some research (we have guides to RVing just about every National Park) before choosing your RV.
Are You Comfortable Driving a Diesel Pusher?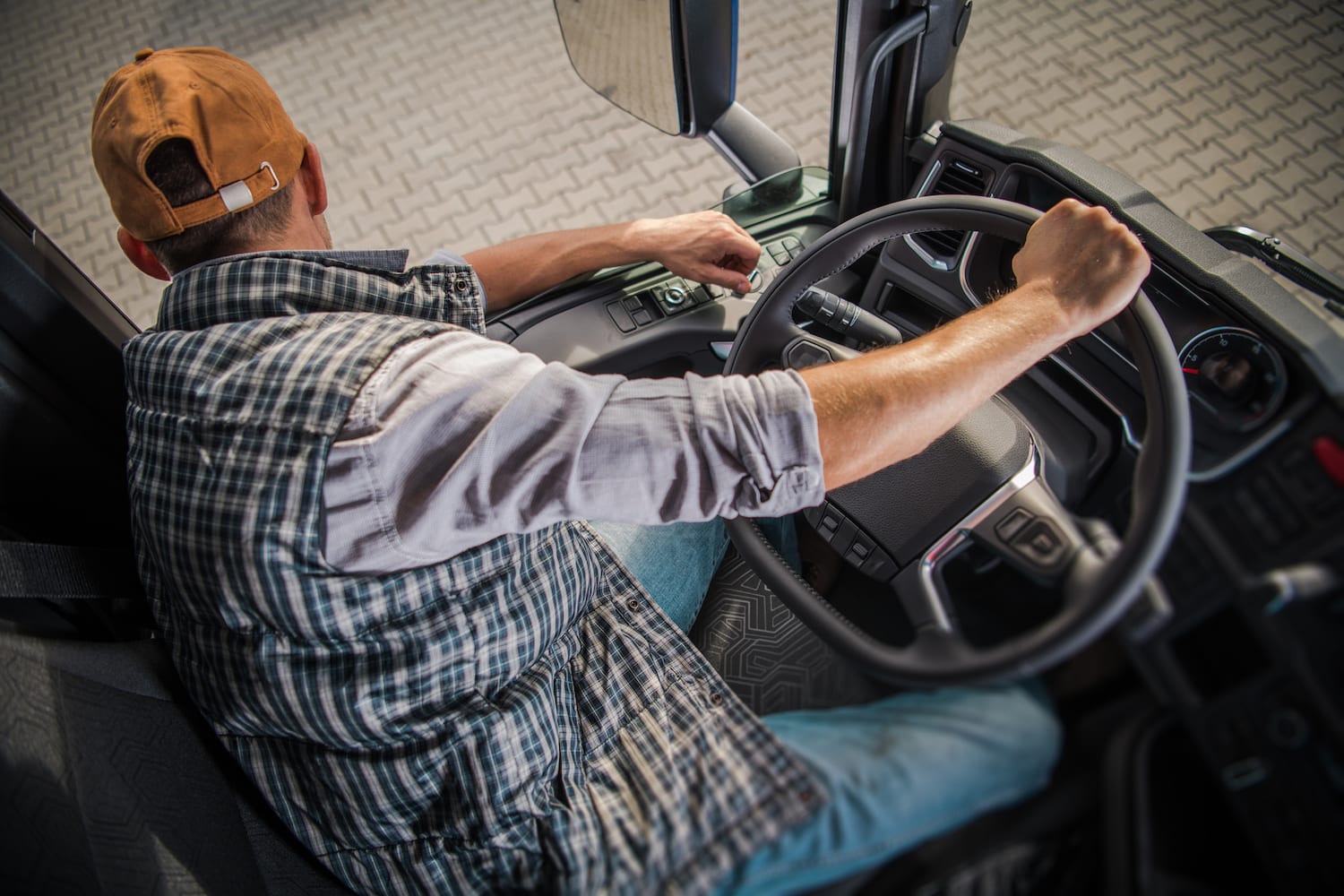 While it's true Class A Diesels sometime have the ability to cut the wheels tighter than other motorhomes, and may actually have a tighter turning radius than some Class Cs, not everyone will be comfortable driving a vehicle this large. At least at the outset.
If you're looking at motorhomes, a Class C can feel like driving an SUV, and a Class B even more so.
Driving a Class A Diesel Motorhome is a unique experience. It's important to account for the learning curve, and make sure you're truly comfortable before driving off the lot.
---
Diesel Pushers are the most luxurious of all motorhomes. If you're interested, make sure to check out Camping World's inventory. 
Popular RV Rentals!
Search for RV rentals in your area, just type in the location want to rent in.
What Makes Roamly Different?
Get the best coverage for less, no matter where you and your RV go.
Get smarter insurance you can't find everywhere, like policies that let you rent your RV without losing coverage.
Rest easy knowing your coverage is backed by fellow RV experts.
Learn More about making money renting your RV
What people are saying:
Roamly is 33% less than our previous RV policy with State Farm, with no risk of being dropped for renting it out. Most people I talked to reported similar savings. Plus, I got a multiple-vehicle discount rate for my car insurance :)
Lauren S.