When searching for an RV, identifying the right one can be difficult. First, you must decide between motorhomes and towables. Then you need to identify what type of motorhome or towable is right for you. Before you decide, you'd better take not how versatile and plain awesome toy haulers are.
Toy haulers come regularly come in travel trailer and fifth-wheel forms. A toy hauler is an RV with an added space in the rear to store and transport your AVT, motorcycle, dirtbike, golf cart, or any other motorized toys you have that you want to bring along while you travel.
While not everyone needs a toy hauler, everyone should consider the RV type as an option. Here are three advantages of the RV type.
Toy Haulers Come With a Large Garage Space
Have a dirtbike, motorcycle, ATV, or golf cart you want to take camping with you? Then a toy hauler is the only way to go. The large garage spaces are perfect for these types of things. In fact, they're designed specifically for them. They often have tie-down points on the floor and walls.
Even if you don't have a toy you want to bring with you, the garage space is perfect for cargo you don't use very much, bicycles, skateboards, snowboards, paddle boards and anything else you want to bring along.
Toy Haulers Have Another Bedroom or Dining Area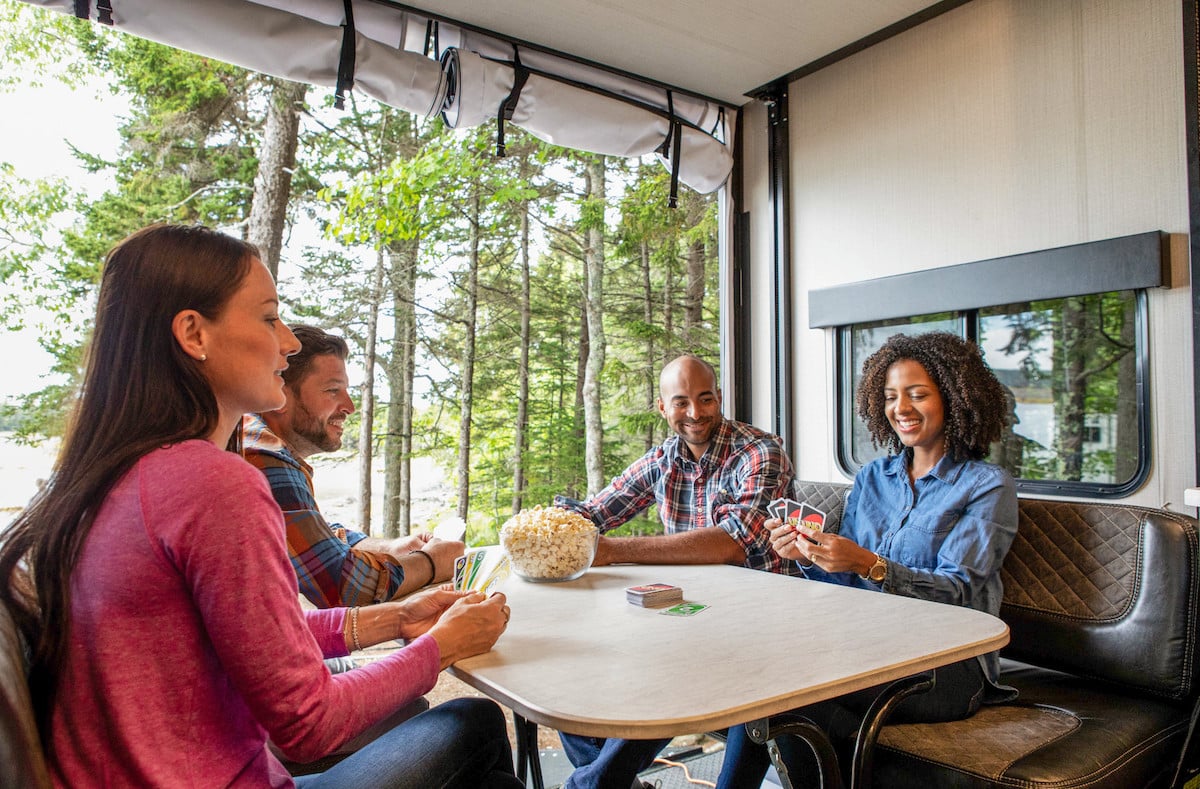 The garage area in a toy hauler is perfect for dirtbikes, motorcycles, golf carts, etc, but it also doubles as a living and sleeping area in most models. Most have foldaway tables and seating as well as queen beds that raise out of the way and can be lowered at night.
This provides you with a whole extra room for entertaining or just hanging out. Many toy haulers have a wall or curtain between the garage and the rest of the RV. This is nice if you have a family because you can let your kids have the garage space to play while you're chilling out in the living or bedroom area of the RV.
Many Toy Haulers Come With a Party Deck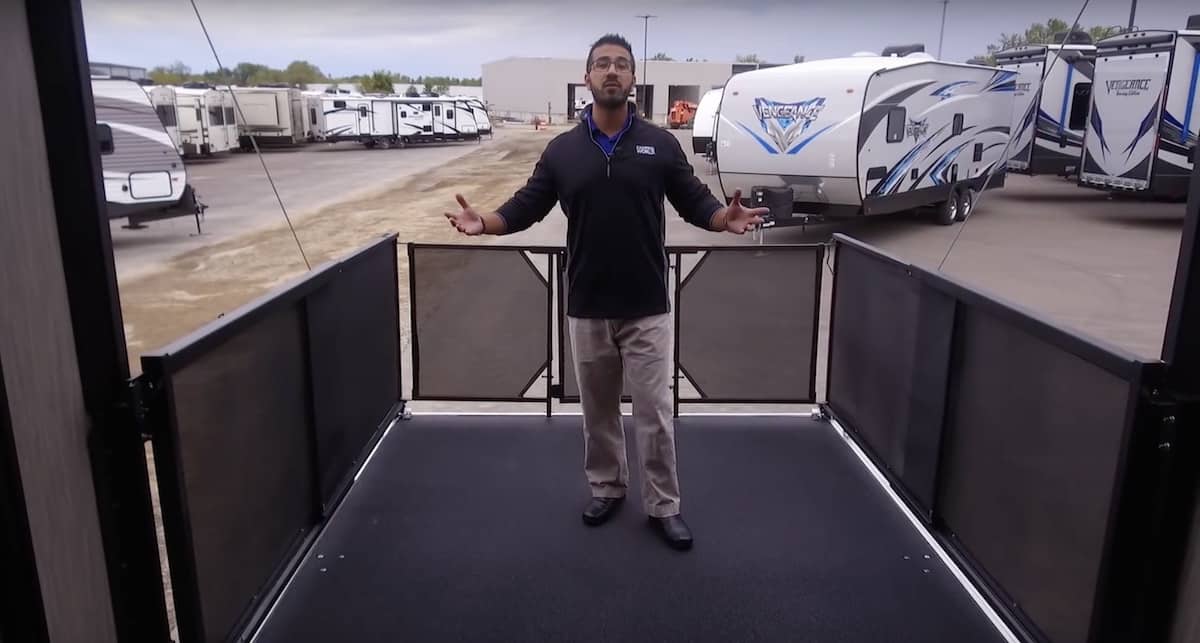 That ramp for the garage area on a toy hauler can do double duty. That's right. It can extend straight out and give you a nice deck. The party deck, as it's known, comes with side walls to help keep people from falling off and is a great way to enjoy the outdoors.
You can set up folding chairs or some other kind of furniture, plop down next to a friend, and relax the day away. The garage may be the best part of about owning a toy hauler, but a party deck is a close second, at least for me. Not all toy haulers have the ability to do this though, so if it's a feature you want, make sure the model you're interested in has it.
---
Any other advantages that I missed? Tell me! Leave a comment below.
Popular RV Rentals!
Search for RV rentals in your area, just type in the location want to rent in.
What Makes Roamly Different?
Get the best coverage for less, no matter where you and your RV go.
Get smarter insurance you can't find everywhere, like policies that let you rent your RV without losing coverage.
Rest easy knowing your coverage is backed by fellow RV experts.
Learn More about making money renting your RV
What people are saying:
Roamly is 33% less than our previous RV policy with State Farm, with no risk of being dropped for renting it out. Most people I talked to reported similar savings. Plus, I got a multiple-vehicle discount rate for my car insurance :)
Lauren S.