One big advantage of owning your camper is being able to style it your way. Creating the specific look and feel for your home-on-wheels is a breeze with these inexpensive fixes.
Even the least crafty among us will find some painless options in this article for making their rig feel more like the home they imagined. And the best part? Most of these options were designed with renters in mind, so they're not only easy to install: they're easy to remove.
Peel and Stick Backsplash Tiles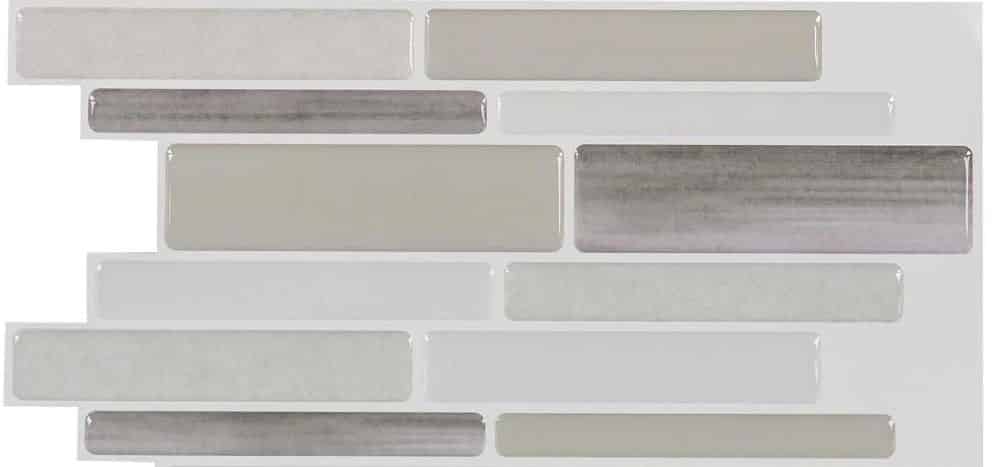 Peel-and-stick tiles are really easy to install and add visual interest to your kitchen or bathroom space. If your space is bland and uninspired, or if it just needs a little extra something, these tiles may be your answer. Many people find RV interiors to be lacking but they don't want to do a full remodel and tear apart their RV. With a peel-and-stick solution like this, they have the ability to dramatically alter the look of their RV without doing a full remodel. 
Appliance Covers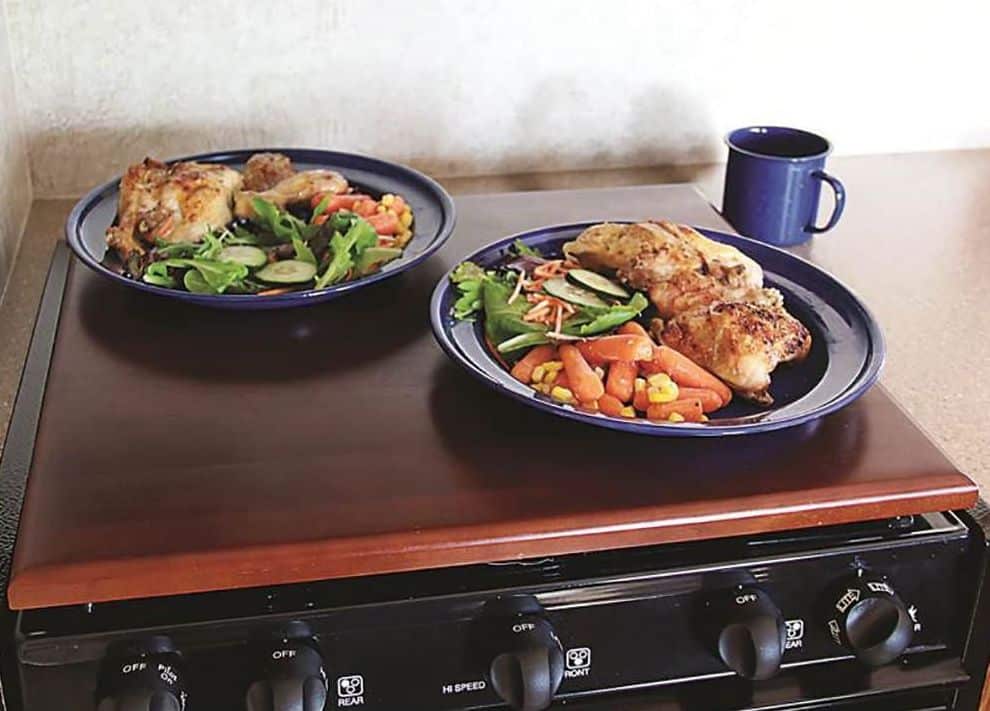 Old, ugly appliances in your camper can be covered up inexpensively and fast with covers. Offered in stainless steel, black, white and other options to match the rest of your appliances and decor. Additional countertop space can be added with this hardwood stovetop cover, which can also be altered using peel-and-stick covers to change the look to better accent your space. This also gives you more prep space in what's likely a tight kitchen area. 
Removable Wall-Paper and Wall Art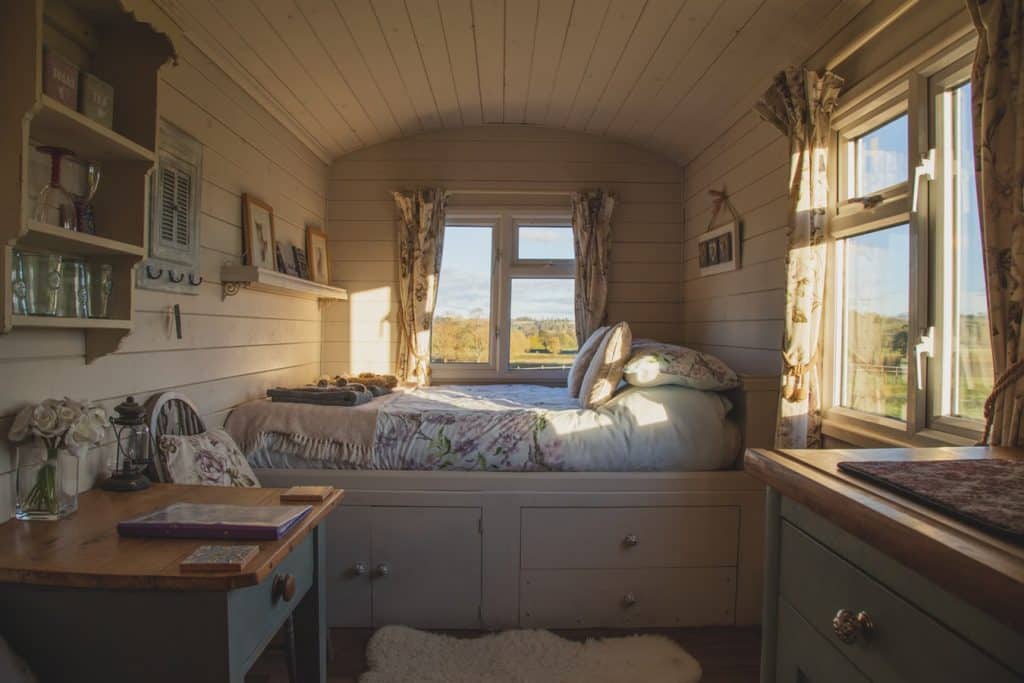 If you're looking for a more dramatic change, there are tons of removable wallpapers. Any pattern your heart desires, it's probably out there: and if it isn't, you can design and print your own! Most websites offer a sample size, which is helpful when matching your wallpaper to other decor. There are some particularly beautiful botanical designs to be found, alongside polka dots, ginghams, terrazzo, minimal dashes and lines, and more. Chalkboard Wallpaper is a fun addition for campers with children.
Removable wallpapers are designed to remove cleanly from surfaces, with no additional clean-up. They're essentially a giant sticker that can be repositioned, which is fortunate, as they can be tricky to apply evenly. Try using a squeegee as you apply, and pre-cut your wallpaper with a straightedge and a utility knife. 
Additionally, wall art is a very smart addition to your camper and can be added to help transform your space. A fun sign or an interesting wall sculpture or art piece picked up at one of the places you have visited can really help your camper feel more like home. Use Command Hooks to avoid drilling into the walls of your RV!
Laminate and Vinyl Flooring
Changing your flooring is no longer a job best left to the pros. Some laminate and vinyl flooring can be cut with a utility knife or with a vinyl tile cutter (which looks exactly like an art teacher's paper cutter), making it easy to produce specific sizes. The best part about today's laminate and vinyl is that they can be installed in an afternoon or two by someone with little experience. 
While the ugly vinyl flooring you've seen in your great-aunt's basement does still exist, laminate and vinyl flooring are now offered in many chic, upscale options. A wide variety of colors, patterns, textures, and faux-options are at your fingertips. Many finishes are available, however, you'll want to look for a low-gloss or matte finish to hide scuffs, scratches, and every other abuse that flooring is on the receiving end of. For interesting visual texture in your camper, consider cork laminate, hand-scraped or grain-embossed wood laminate, luxury parquet vinyl.
Groutable peel-and-stick vinyl flooring can look upscale and chic when installing in a herringbone pattern. Hex vinyl flooring is an improvement to most RV floors. Monochromatic patterns can add a down-stated flair to an otherwise bland space. For a more unique space, many unusual options can be found online. In addition to patchwork, geometric, and watercolor-style vinyl, more traditional options are available online and in stores. Moroccan, Cuban, French, and Spanish-style vinyl can be found with a simple Google search.
Peel and Stick Countertops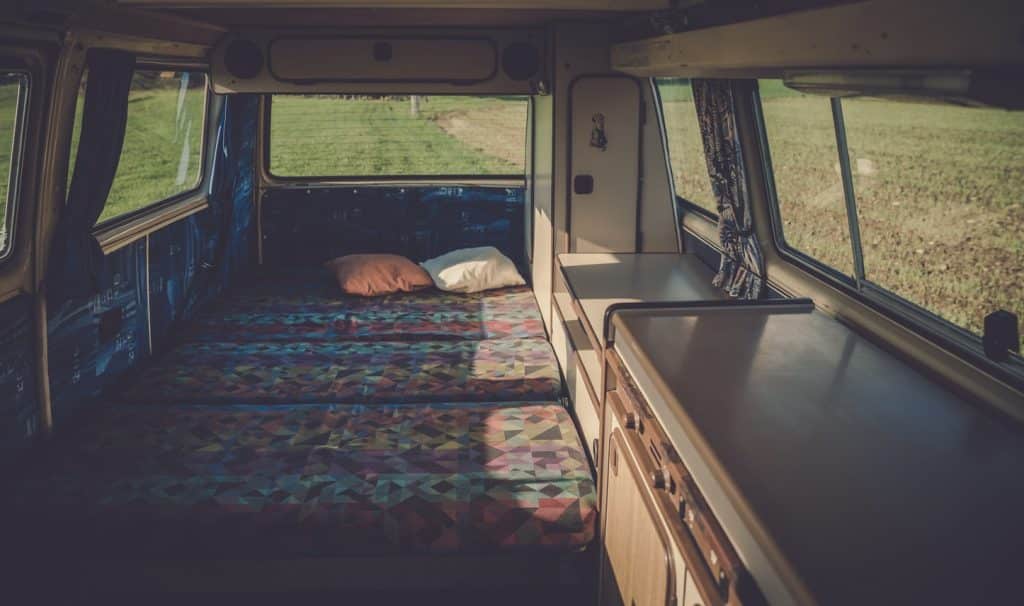 Most RV countertops are plain, which is fine for many folks. If you desire a more true-to-you and homey space; something to provide a beautiful backdrop for meals and every other table-activity, you may find a fun project in peel and stick countertops.
Similar to laminate and vinyl flooring, peel and stick countertops are offered in a variety of effects and are fairly inexpensive. Faux marble, granite, stainless steel, wood, butcher block, concrete, and many other options are available to complete your desired style. These can be tricky to install, so a non-repeating pattern may be a newbie's best option.
You'll want to have a squeegee, an Exacto knife, a cutting board, and measuring tape handy during install. Take your time to makes sure it fits perfectly and you'll never even be able to tell that its not the real thing.
Lighting
The ultimate environment changer, this multi-color LED light strip allows you to create mood lighting at the touch of a button. Great for people with sensitive eyes, or simply, a great way to set the tone for your evenings inside of your camper. Additionally, the directional head of this brushed nickel LED reading light allows users to place the light directly where it is needed and the on/off toggle switch is simple to use.
Low-hanging lighting doesn't really work in most campers. Less than 3″ in-depth, this minimal dinette light is ideal for space-saving overhead ambient lighting. The brushed nickel finish and, white alabaster glass dome complement a variety of aesthetics. 
This sleek, mission-style dinette light would enhance any dining space, especially if hung over the table. 
The Details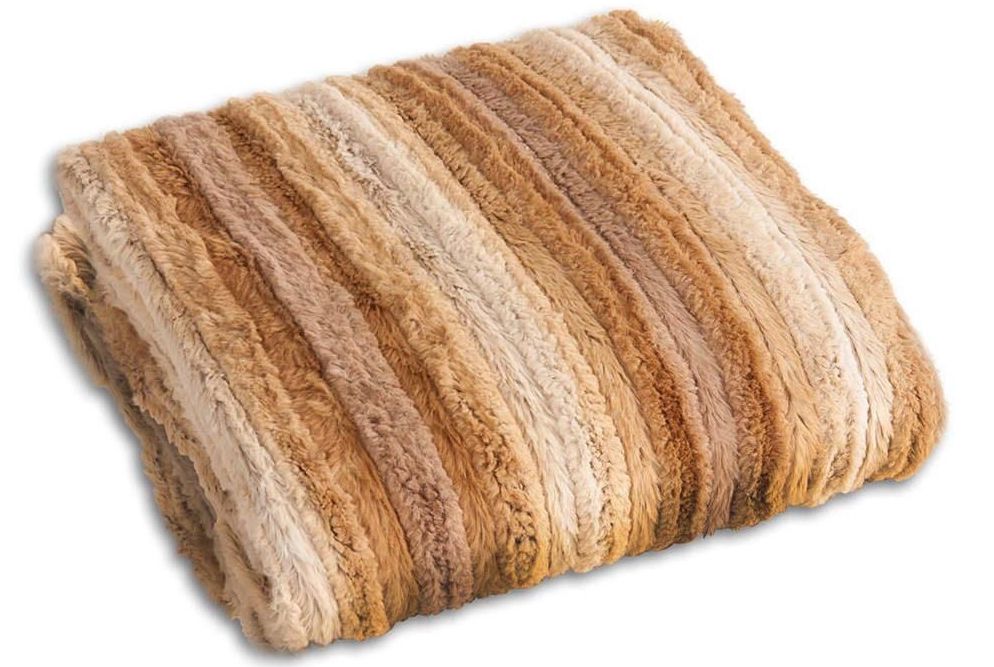 Neutrals are an easy way to set a calm tone in your home away from home. Throws such as the one shown above complement a variety of styles and colors, and look great tossed over a classy, comfy chair or couch. 
Custom day/night shades or impulse roller shades will make your space appear larger and more orderly by minimizing wall clutter. Another minimal design, the clean lines of this casual chair will sharpen up your space if you have room for it. 
For a more whimsical and kid-friendly space, consider adding this color-changing indoor/outdoor block to your decor. A travel keepsake map allows you to display pins and other small memorabilia to the states you've visited. This funky retro analog clock would make a fun addition to your bedroom space.
Basically, think of the space you have an how you can make it more of your own. You want your RV to reflect you and not be bare basic or only what the manufacturer built it to be. Craft your own space and you'll live happier on the road. 
---
How have you made your RV your own space? Leave a comment below!
Popular RV Rentals!
Search for RV rentals in your area, just type in the location want to rent in.
What Makes Roamly Different?
Get the best coverage for less, no matter where you and your RV go.
Get smarter insurance you can't find everywhere, like policies that let you rent your RV without losing coverage.
Rest easy knowing your coverage is backed by fellow RV experts.
Learn More about making money renting your RV
What people are saying:
Roamly is 33% less than our previous RV policy with State Farm, with no risk of being dropped for renting it out. Most people I talked to reported similar savings. Plus, I got a multiple-vehicle discount rate for my car insurance :)
Lauren S.