Many RVers dream of traveling to Alaska, considering it the ultimate destination on their bucket lists. So we've created a series of articles to help you navigate the Last Frontier in a motorhome or travel trailer, in hopes that you can enjoy exploring the 49th state, as well!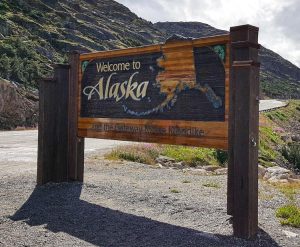 Talkeetna
If you have a visit to Denali National Park on your itinerary, do yourself a favor and add Talkeetna, Alaska to the list. It's on the way to the park, and it will certainly add a little whimsy to your trip!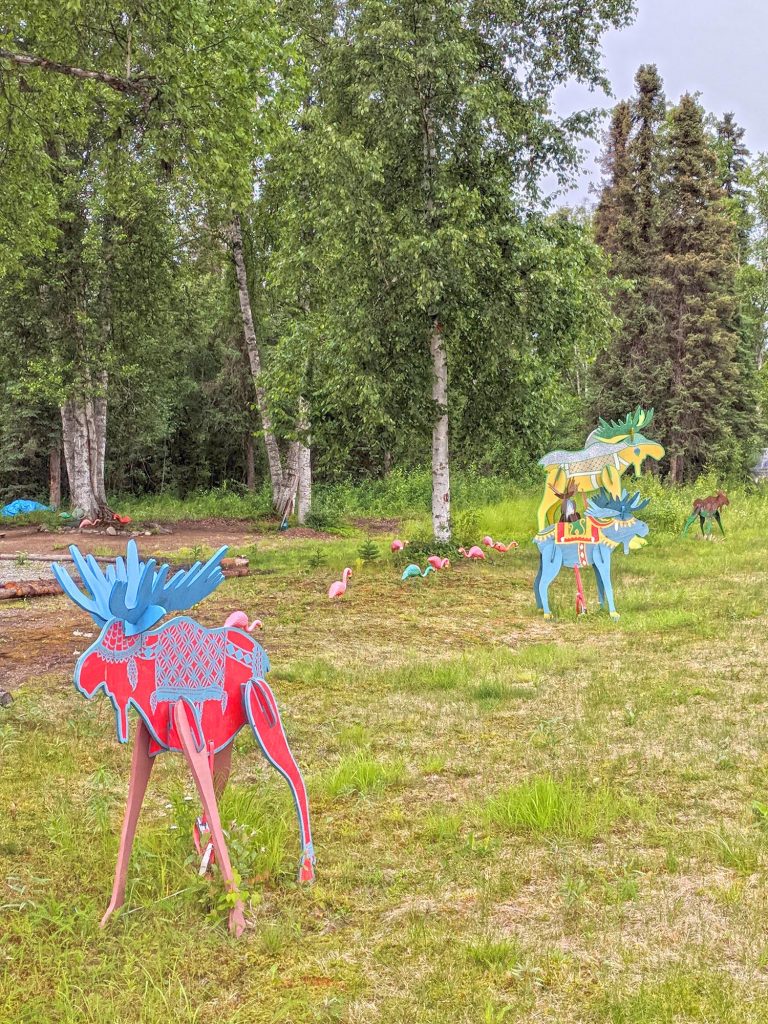 Take the Parks Highway (Alaska 3) north out of Wasilla for approximately 2 hours and a half hours, then right onto the Talkeetna Spur Road. You'll have a beautiful drive from there of 14 miles where the road dead-ends within the city limits.
Founded in 1916, this little village has always been considered the jumping off point for flightseeing in and around Denali. Along the drive from the highway, you will come across several small commercial flight operations—most of them quite scenic, as they sit on various lakes (otherwise known as 'airports' in the Last Frontier). Keep them in mind, because flying is by far the best way to experience the wilderness, the undisturbed wildlife, and the grandeur of Denali National Park.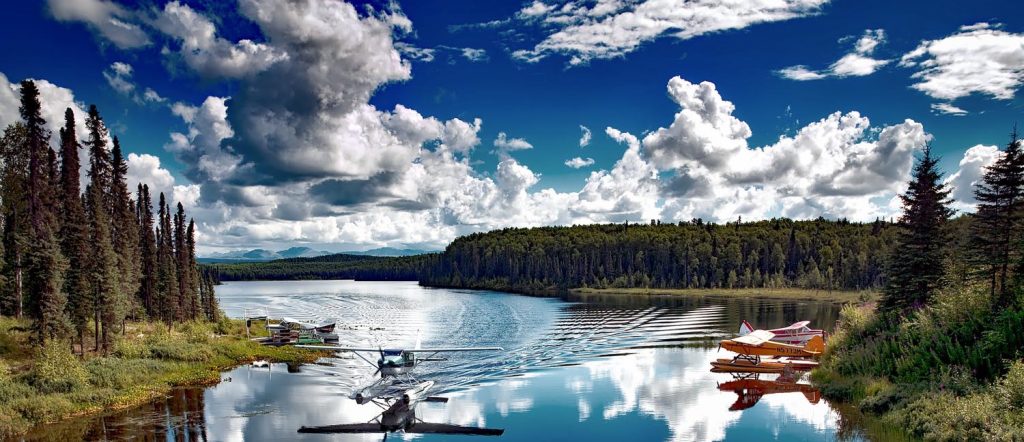 Birch Buckets
As you continue north toward town you may think you've accidentally landed in Vermont when spying white buckets attached to trees along the road, but those don't look anything like maple trees! Nope, you've just discovered Kahiltna Birchworks, where birch trees are tapped for their syrup. Take 30 minutes to tour the facility and taste test their product. You'll discover that birch syrup is only produced in three areas in the world, and it takes 100 to 150 liters of sap to produce just one liter of syrup. That might explain why it is a bit more expensive than your run-of-the-mill maple syrup.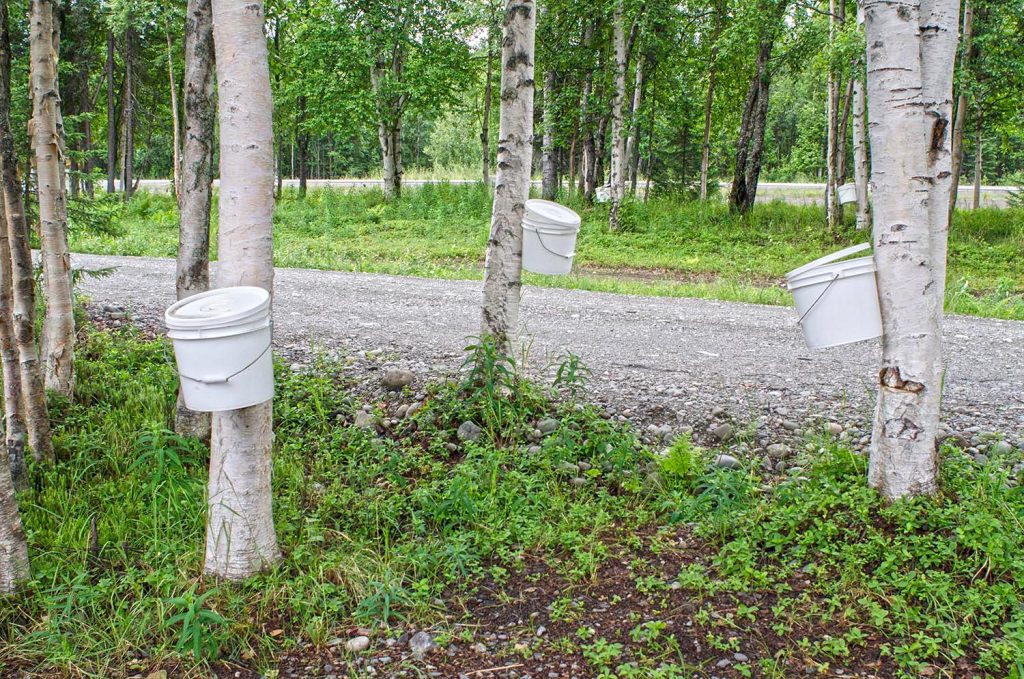 Then wander a couple of miles on down the road to The Flying Squirrel Bakery for more samples of "sweets" made with the mineral flavored birch syrup (and several other tasty treats). Set in the forest, the restaurant offers a selection of breakfast goodies and lunch soups, salads and paninis, as well.
Trains, Planes, and Donkeys
You are getting close to town when a train from the Alaska Railroad relinquishes its passengers at the town depot. Talkeetna actually began when the area was selected as the district office for the railroad in 1916. In that same year, the fledgling town had a post office and trading post, and a cigar shop and a donkey store were added to the business rosters. Today the railroad has dome viewing cars and fine dining aboard (but no donkeys), while offering passage to Denali, Fairbanks, Anchorage, Whittier, and Seward.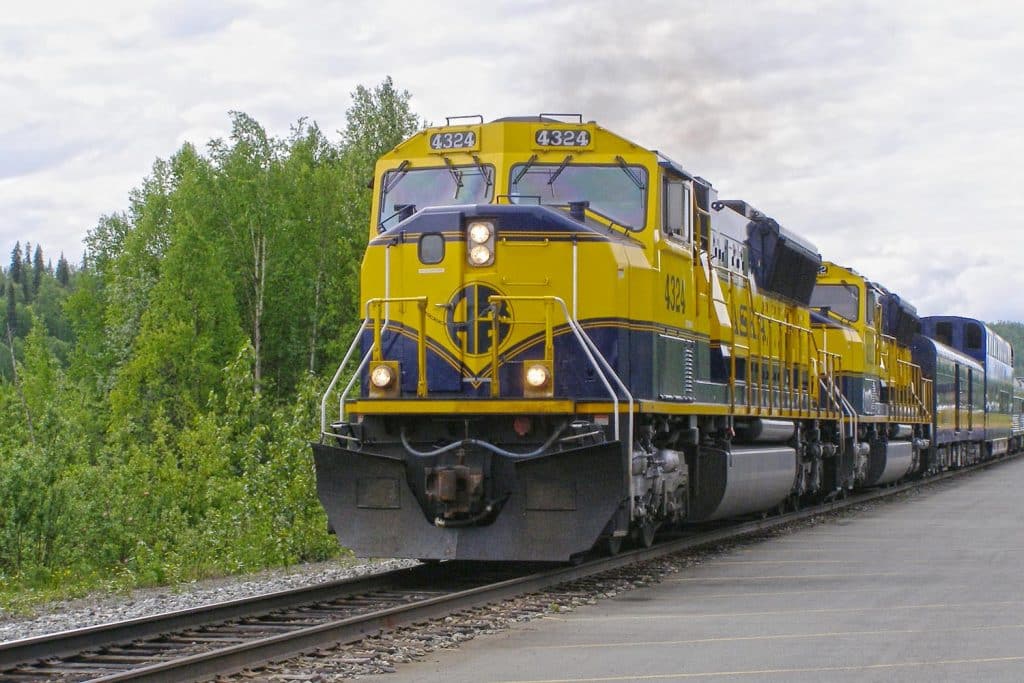 Across the street from the depot, visitors are enticed to go dog sledding (Toto, we're not in Kansas anymore!). You can also drive a little closer to town and park your car or RV, as Talkeetna is a town that's best discovered on foot. There are only a few streets, but each is packed with shops, stores, and restaurants, so explore to your heart's content.
If hunger pangs are lurking, I'd suggest a stop at Mountain High Pizza Pies, with dining available indoors or out in their imaginative garden. You won't find a more eclectic and varied menu of pizzas, along with pasta dishes and sub sandwiches. I can vouch for the "Main Street Gossip," a spinach, garlic, bacon and chicken pie with ranch dressing. It was an inspired mixture of tantalizing tastes all wrapped up on a wonderful crust.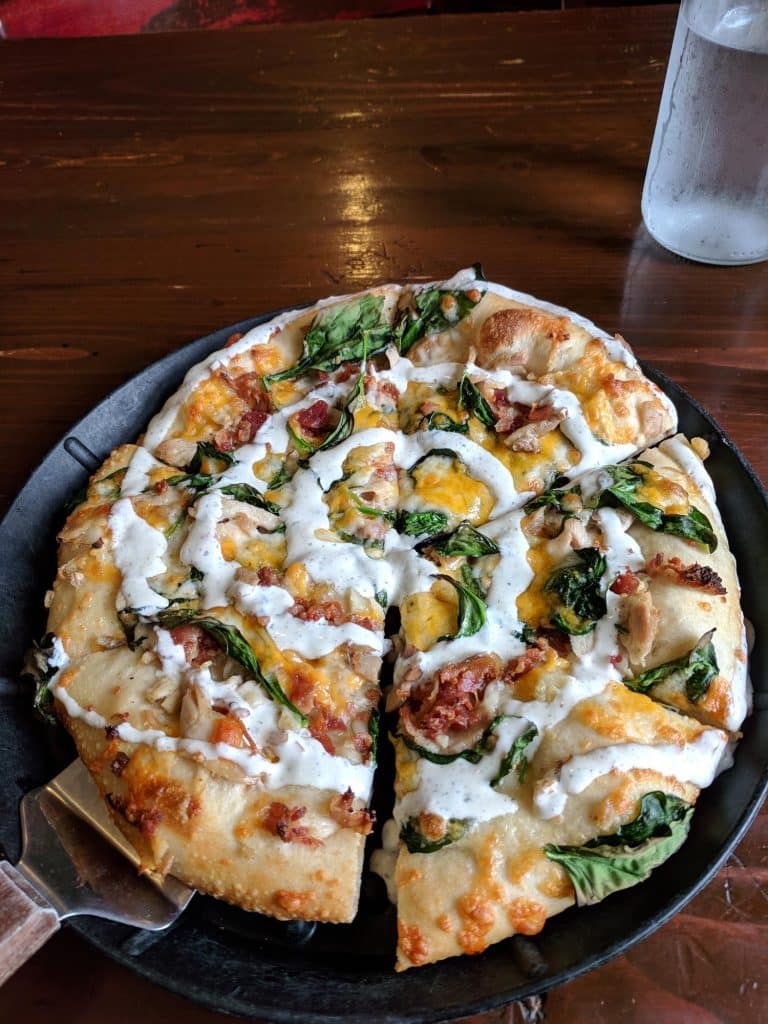 After a robust lunch, be sure to visit the Talkeetna Historical Society Museum in the little red schoolhouse downtown. You'll discover the colorful background of this laid-back village. Learn about the native peoples, trappers, aviators, and miners who first settled the area, creating a foundation for outdoor discovery that you see on Main Street today. From flightseeing tours to zip-line adventures, mountain bike rentals to fishing excursions, today's businesses have benefitted greatly from those who originally opened up Alaska's wilderness.
Take in the room-sized model of Denali and its surrounding mountains in one of the outbuildings of the museum. Many experienced climbers use the model to plan their ascents of the peak, and weekly lectures on the history of mountaineering are offered here, as well.
Mayor with Nine Lives
Before you head off to explore the surrounding area, be sure to stop in at Nagley's Store to pay homage to the departed Mayor of Talkeetna, Stubbs the Cat. Serving for 20 years before his death last year, Stubbs was loved by his constituents. As one told me, "He never raised our taxes, and his salary was paid in catnip." The city leader passed away last year, and his heir apparent is his furry brother, Denali.

Moose Drooping
As you have probably surmised by now, Talkeetnans have a quirky sense of humor. For 37 years the town held a fundraiser for the Historical Society called the Moose Dropping Festival. During a summer weekend, moose droppings that have been dried, varnished, and numbered are dropped from a chopper onto a target, with raffle tickets being sold for the event. By 2009, the crowds had become unwieldy and PETA activists had protested the event, assuming that live moose were being dropped from the sky. So this most unique fundraiser was discontinued.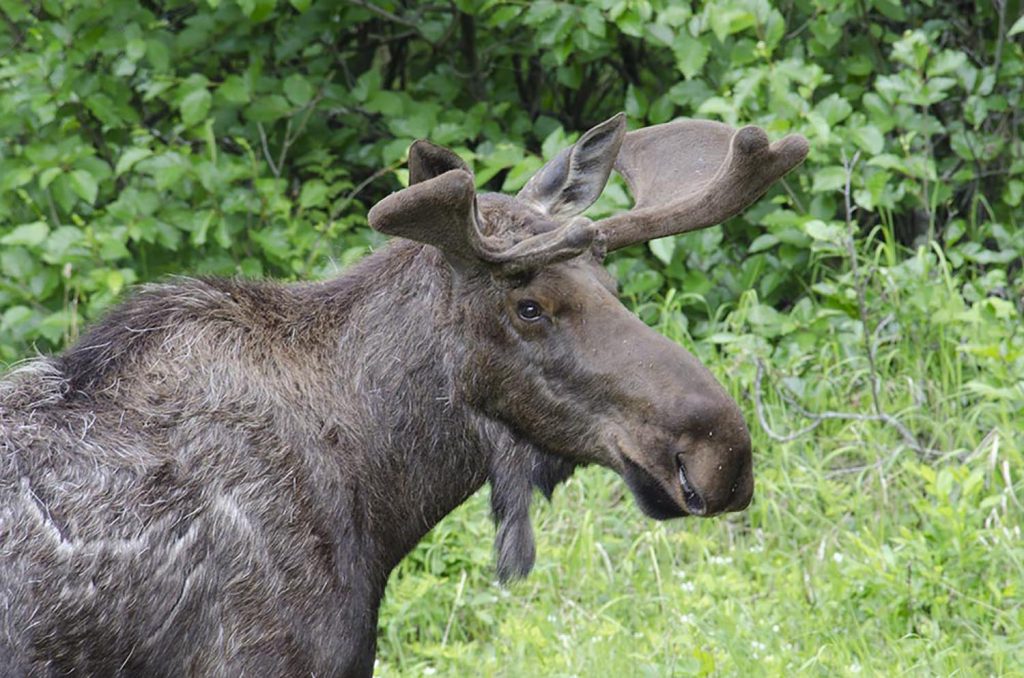 But you can still catch the Wilderness Woman contest during "Bachelor Weekend" in the winter if you're looking for some fun. The softer side of Talkeetna competes against one another, testing their "survival" skills in rural Alaska. They cut firewood, snowshoe, haul water, and make sandwiches for Alaskan men, all while showing grace and fortitude.
Is This Cicely?
Having been introduced to its many charms, is it any wonder that Talkeetna became the model for the fictional town of Cicely, Alaska in television's "Northern Exposure?" I have no problem envisioning disc jockey Chris Stevens, bush pilot Maggie O'Connell and Dr. Joel Fleischman wandering these same streets. Now that I think about it, I am almost sure I saw a moose wandering through town as I drove away!
RVers Welcome
You'll find the area around Talkeetna is perfect for RVers. There are several formal campgrounds within 28 miles of the town, and dispersed camping is available throughout the national forest. You will want to park your motorhome or travel trailer as you get close to town, however, because parking spots on the street are very limited.
So Much More to See
I'm sure in your exploration of Talkeetna you've discovered why this little tourist hamlet is a favorite of many Alaska travelers.  However, you shouldn't call it quits here, because there are many other adventures awaiting you in the Land of the Midnight Sun. We'll be sharing some more legendary destinations for your itinerary soon!
Author's Note:  If you will be driving through Alaska and/or Canada please consider purchasing a current copy of "The Milepost." It is a travel guide that will list necessities (like gas stations) and amenities (like lodging) throughout Alaska and the western Canadian provinces by milepost marker. This is a prerequisite for traveling in the area, as distances between service stations and grocery stores can be hundreds of miles in many cases. Another piece of knowledge gleaned from "The Milepost" are the hours (and seasons) of operation of businesses along the route, as many close down during fall and winter.
---
What are your thoughts of Talkeetna? Leave a comment below!
Popular RV Rentals!
Search for RV rentals in your area, just type in the location want to rent in.
What Makes Roamly Different?
Get the best coverage for less, no matter where you and your RV go.
Get smarter insurance you can't find everywhere, like policies that let you rent your RV without losing coverage.
Rest easy knowing your coverage is backed by fellow RV experts.
Learn More about making money renting your RV
What people are saying:
Roamly is 33% less than our previous RV policy with State Farm, with no risk of being dropped for renting it out. Most people I talked to reported similar savings. Plus, I got a multiple-vehicle discount rate for my car insurance :)
Lauren S.