Are you planning to RV with kids? In order to do so, you'll need to make sure everyone can travel safely in your RV or in your tow vehicle. This means getting some car seats. Before making a purchase or inviting the grandkids along, get to know what an RV must have for you to be able to travel safely with car seats. We'll also share some tips for RVing with booster seats for older kids.
What Should an RV Have for Car Seats and Boosters?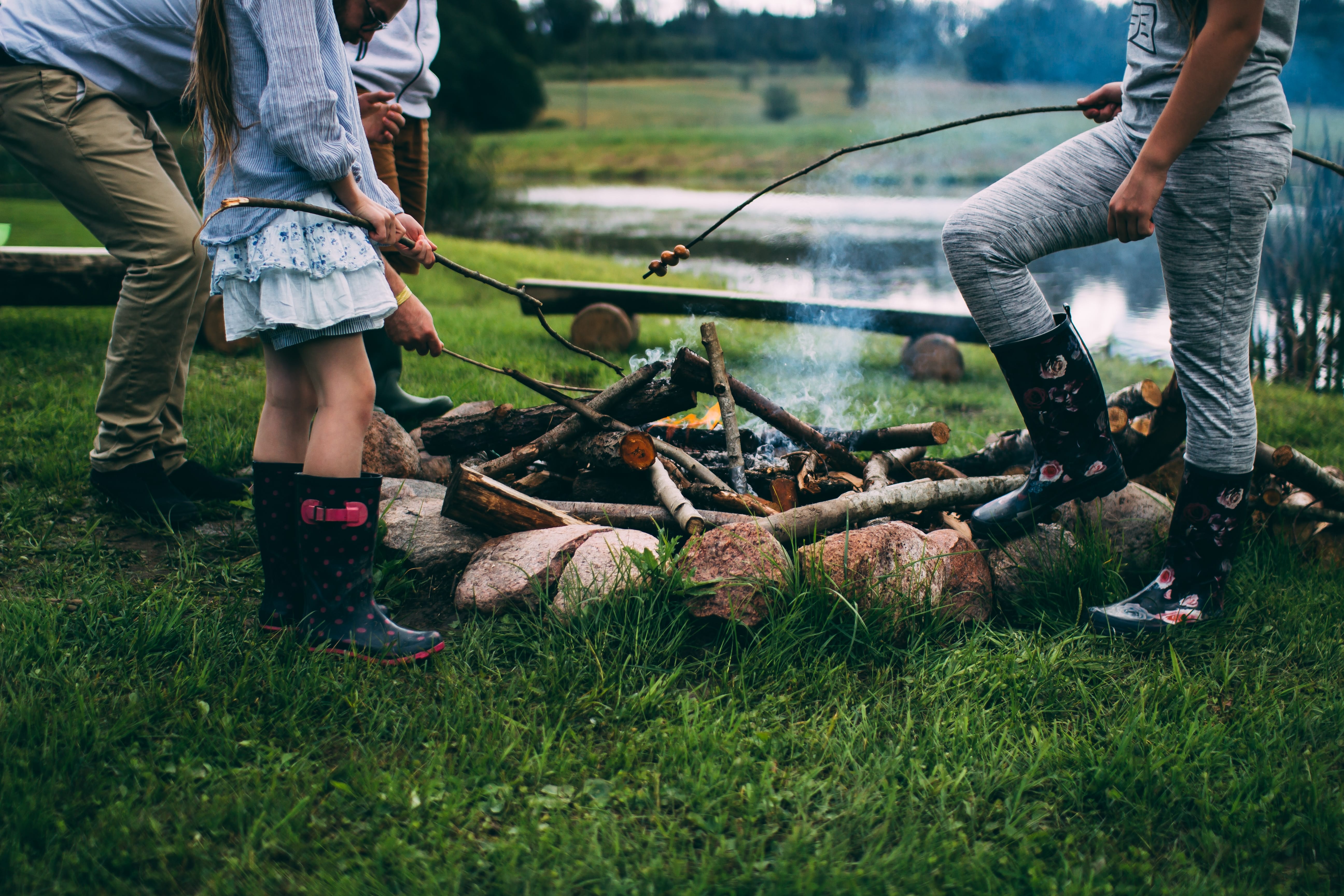 For those of you who are grandparents, aunts, and uncles, you might be surprised at how much car seat laws have changed since your time as a parent or child.
Kids are required to ride in car seats longer and boosters into the tween years. You may remember the days when kids stopped riding in any type of car seat as soon as they began kindergarten. Now, according to best practice, a child may grow out of needing a car seat or booster somewhere between the ages of 10 and 12.
By law, some states leave it up to the parent to make the call once a child has reached eight years of age. Be sure to check the law in the states (or provinces) you'll be traveling in.
So, now that you know how long you might need to RV with a car seat or booster, the next step is knowing what to look for. First, check your car seat's manual.
RVs must have everything any regular passenger vehicle (cars, trucks, SUVs, vans, etc.) needs in order to properly install a car seat. Most states in the U.S. and provinces in Canada require proper use of "child restraints" by law. This means that, by law, child car seats must be installed according to the car seat manufacturer's instructions.
As you're RV shopping or evaluating your own RV, keep an eye out for the following when looking at motorized RVs.
Front-Facing Seats
If you're traveling with kids that need a car seat or booster, you'll need front-facing seats. You might see seat belts on seats in the RV living area like in dinettes and sofas, but, unfortunately, these seats are often rear or side facing. Rear and side-facing seats will not work, especially if they're in slide outs.
LATCH or Top Tether Anchor for Car Seats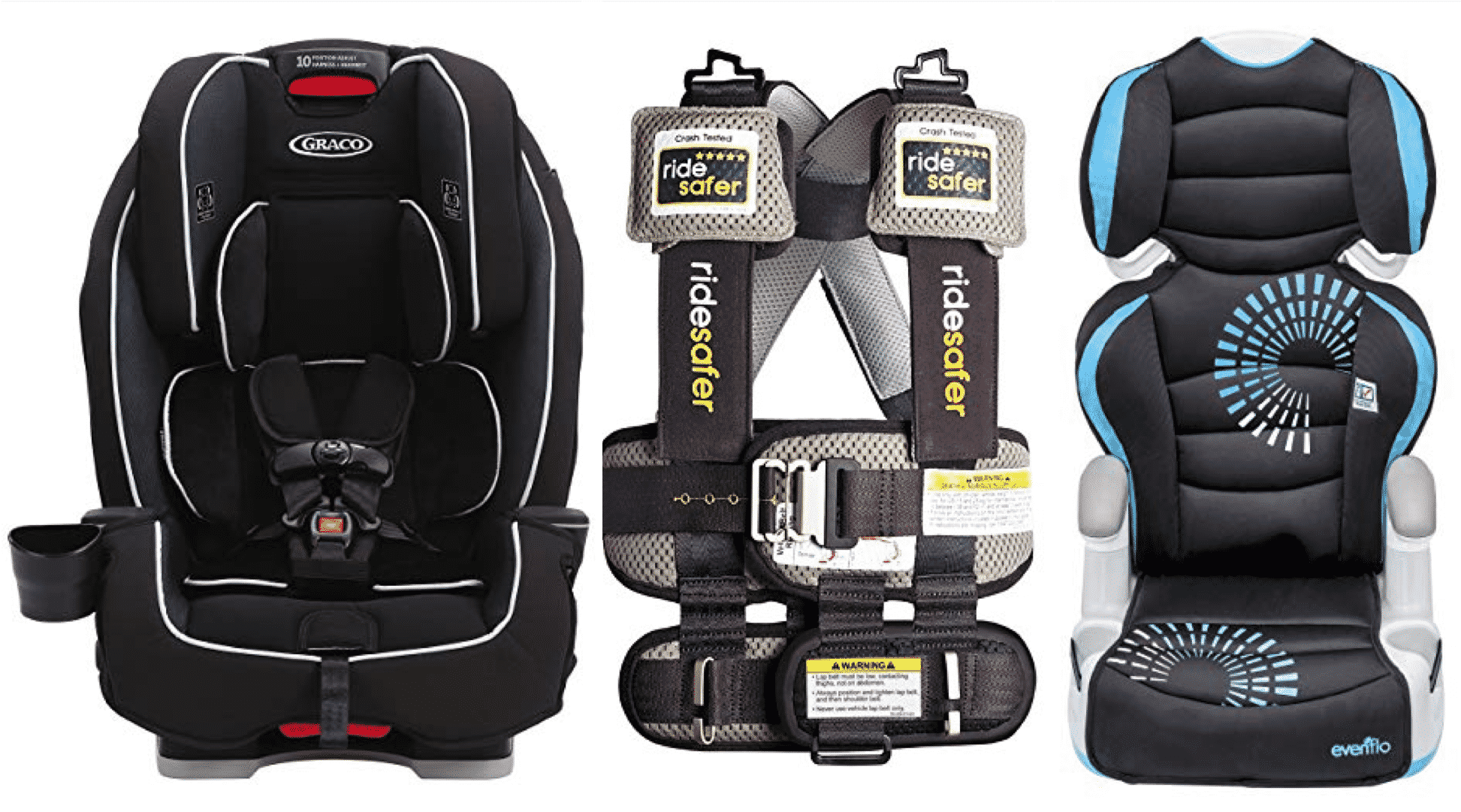 If the child you're traveling with hasn't yet met the milestones for a booster, you're going to need to use a forward-facing (or rear-facing for infants) car seat. Forward-facing car seats must be installed either using the LATCH (lower anchors and tethers for children) system, or a three-point seat belt with top tether anchor.
A vehicle with the LATCH system will have lower metal anchors where the seat cushions meet. LATCH allows a car seat to be secured without using a seat belt. Whether using LATCH or the seatbelt to secure the car seat, you'll need a top tether anchor. You'll find tether anchors behind seats, on the floor, ceiling, or back panel of the seat.
For booster seats, all you need is a three-point seat belt. If all an RV has is (a structurally sound) lap belt, you could look into a RideSafer Travel Vest. The Travel Vest can be an alternative to the booster. It can also serve as an alternative to a forward-facing car seat. Let's look a little more closely at seat belts.
Real Seat Belts
When you find seat belts on dinettes and other areas outside the cab, make sure that they are "real" seat belts. A "real" seat belt is designed to meet crash standards.
First, make sure the seat belts lock. Seat belts must lock in to properly secure a booster or car seat. Then, check to see what the seat belt is anchored to. If it's a "real" seat belt it will be anchored to metal, not wood. Also, check that the seat belt is anchored to the metal frame of the vehicle, not floor boards.
If the belts you see in the RV, don't meet the above, they may be intended for holding items in place, and will definitely not work for securing your car seat or booster. In the case of older children and adults, they're better than nothing, but if they are secured to wood, they are not considered structurally sound. Which means they can come apart or aren't strong enough.
Generally, you're also going to want to look for three-point seat belts, also known as shoulder-lap belts. as like we mentioned, the RideSafer Travel Vest will work with a structurally sound lap belt.
Motorized vs. Towable RVs and Car Seats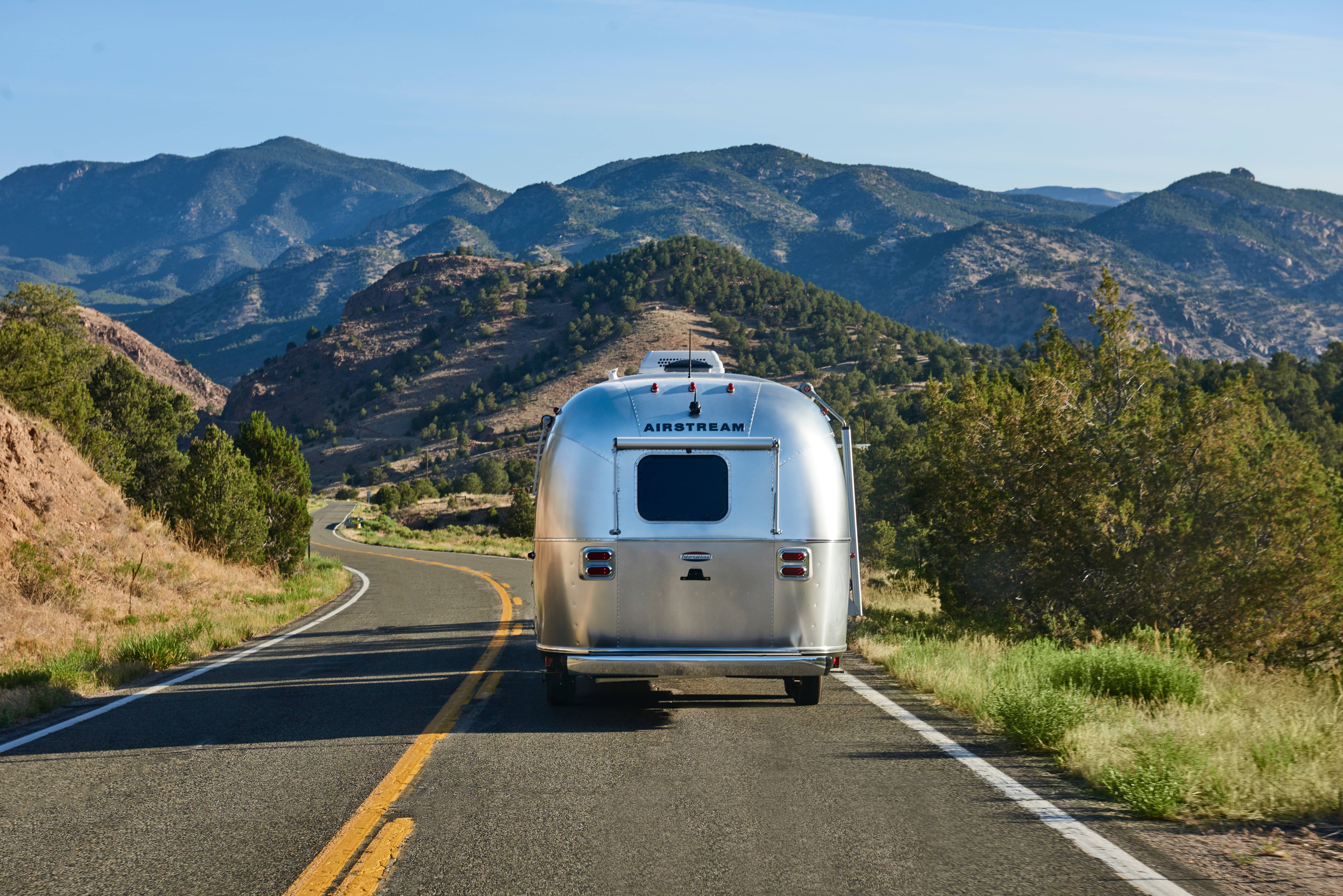 There are differences you need to know about when it comes to using car seats in motorized RVs versus towable RVs. Here's a quick look at the differences.
Motorized RVs
Class B and Class C cabs are not built out by RV manufacturers, but rather by the vehicle manufacturers. That being the case, the cab area of Class B and Class C RVs must meet the same safety standard as the front of any other passenger vehicle.
Class A motorhomes are in a different weight class and are built out differently. They are not required to adhere to the same safety standards, even in the cab area.
Class As and Class Cs often have slides. Slides make the RV less structurally sound than regular vehicles and than RVs without slides. This could make the passenger seat the safest place to place a car seat. Keep in mind, that's a compromise because, it's considered safest to always place children in the back seat. Make sure to follow your car seat and your RV's recommendations in both products' owner's manual.
When it comes to motorized RVs, you might find that a Class B comes closest to checking off all the boxes, if everyone will be traveling in the RV.
Towable RVs
In the case of a towable RV, like a fifth-wheel or travel trailer, everyone will be riding in the regular passenger vehicle or truck used to pull it. All cars, trucks, and vans are required to meet federal crash safety standards. And, the LATCH system has been required in all regular vehicles since 2002.
An undeniable benefit of a towable RV is that everyone rides together in their regular vehicle, meaning there's no change at all to your regular car seat routine.
Many states have laws saying passengers can ride in towable RVs. However, it's not recommended, and we would highly suggest that any children ride in your tow vehicle and not in the RV.
What Are Your Options?
Each situation is unique. Your best option will depend on your exact situation and preference.
You have two options for towable RVs that require no changes to your car seat routine:
Choose a towable RV. Everyone rides together and car seats and boosters remain in a regular vehicle meeting all standards.
Choose any RV type you like, but drive children in a regular vehicle separately. Many RVers tow a vehicle behind their motorized RV for daily driving. Skip the flat towing or the dolly; and have a second driver drive the regular vehicle and the kids to your destinations.
If you're traveling in a motorized RV, you also have some options available depending on your needs, preferences, and state laws:
Choose an RV that meets car seat manufacturer installation requirements.
Choose an RV that meets requirements for a travel vest (for children 30 lbs.+) instead of using a car seat or booster.
If the airbag can be turned off, you might be able to place the car seat in the front passenger seat of a Class B or Class C. This is a compromise, but the seat is required to meet federal safety standards. Be sure to check both your car seat owner's manual and your RV owner's manual before doing so.
If you already have a motorhome, check your local fire, police, or hospital for help from certified car seat technicians. You will often need an appointment, but they can help you with proper installation.
Tips for RVing With All Kids
Whether traveling with kids needing car seats and boosters or those who've outgrown them, remember everyone should be seated while a motorhome is being driven. Any available seat belt is better than none. Also, remember that drawers and cabinets can fly open on sharp turns and along the drive.
Do not place heavy items like cans and books in upper cabinets. Be mindful of where you store sharp or pointy utensils. These items will come spilling out, and can hit passengers riding in the rear of the RV. Kids strapped in car seats won't be able to duck out of the way. Just be mindful of this when you pack your RV up for your trip and you'll be good to go.
RV road trips make for memorable family vacations. But, the reality of traveling with kids in an RV can catch us by surprise. Now you're ready to make an informed decision on the best option for your family RV travels.
---
What has been your experience with family RV travel? Leave a comment below!
Popular RV Rentals!
Search for RV rentals in your area, just type in the location want to rent in.
What Makes Roamly Different?
Get the best coverage for less, no matter where you and your RV go.
Get smarter insurance you can't find everywhere, like policies that let you rent your RV without losing coverage.
Rest easy knowing your coverage is backed by fellow RV experts.
Learn More about making money renting your RV
What people are saying:
Roamly is 33% less than our previous RV policy with State Farm, with no risk of being dropped for renting it out. Most people I talked to reported similar savings. Plus, I got a multiple-vehicle discount rate for my car insurance :)
Lauren S.